Formula One
Formula One: what's new for 2022?
All the big changes you need to know ahead of the new season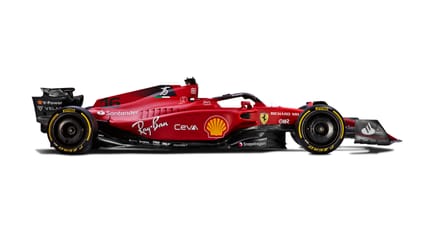 Many F1 fans (and some drivers) have spent years moaning about dull races. Symptoms include falling asleep on the sofa and a compulsion to complain about it on Twitter. Luckily Dr Ross Brawn MD MS (managing director, motorsports) and his team have diagnosed every ailment, and prescribed the following remedies. Here's to a clean bill of health for 2022...

Advertisement - Page continues below

Engine development has been frozen until 2025, so no cheeky performance upgrades. Reliability fixes only. E10 fuel is new though, containing 10 per cent ethanol. It's a stepping stone to a fully sustainable biojuice for the next generation of power units.

Airflow through the wheels means two things: downforce (fine) and turbulent air (not fine). To stop this F1 has borrowed a time machine and retrieved wheel covers from 2009. Also, winglets help guide airflow away from the rear wing.

Advertisement - Page continues below

Remember how front wings used to be a jungle of carbon fibre twiglets? No longer. Four parts only now, maximum. The first of many measures to cut down on 'dirty air' help trailing cars perform better. The fact that it beautifies the snout is a bonus.

Old F1 cars lost half their downforce when following closely, making overtaking hard. This curved rear wing should scoop air up into the, er, air, and make setting up moves much easier. Now who's brave enough to run nose to gearbox through Eau Rouge?

The DRS flap remains, but if the new rules work it may be surgically removed at a later date. Hospital bed space pending.

Bargeboards have been outlawed, and a pair of venturi tunnels mark a return to ground effect. Hooray! No Lotus 78 skirts or Brabham BT46B fans here though (sorry Gordon), just simple aero to suck cars onto the track.

Advertisement - Page continues below

Goodbye 13in rims, hello 18s. Low-profile rubber should be less prone to overheating, so grip hangs around for longer. Meanwhile the suspension is only springs and dampers now, no more trick torsion bars.