Gaming
Gamescom 2023 - the best games from this year's show
This year's themes: shooting, cars, and upsetting live action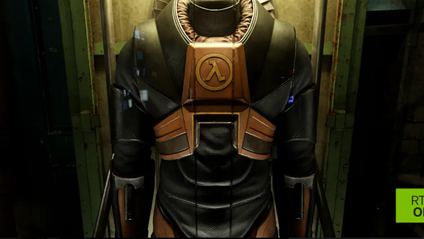 Gamescom 2023 is upon us. That means two things. One, a conference hall in Cologne full of frazzled journalists who've subsisted for a week on granola bars, roasted pork knuckle and far more German beer than any medical professional would endorse. Two, lots of exciting new game announcements.

Too many, really. Identifying the new titles and updates on upcoming stuff that really deserve your attention is like listening out for an important phone call at a My Bloody Valentine gig, or trying to discern one Love Island contestant from the next. So let's cut out the noise: here are seven Gamescom 2023 moments you need to see.

Advertisement - Page continues below

Nailed on to be the strangest game of 2023, Remedy's Alan Wake sequel sees the forgetful novelist trying to break free from an island where his fiction has become reality, and introduces a secondary protagonist called Saga Anderson who's tasked with cracking the case of his disappearance.

Which will be no walk in the park, judging by the latest trailer which closed Gamescom 2023's opening night. Live action blends with gameplay in a peculiar and unsettling way. It'll be questioning your very perception of reality from 27 October for PC and new-gen consoles, and you should absolutely, definitely play it.

The Crew games have never quite been able to meet the imperious Forza Horizon's gaze for sheer production values. Or in the size of its car list. Or when it comes to handling actually, but look, they're really good anyway. Promise.

Because like its predecessors, The Crew Motorfest is endowed with an inherent silliness that lets you transform from car to plane to boat to bike with a few waggles of the thumbstick. Also like previous Crews, Motorfest takes pride in filling its enormous open world with detail and inviting stretches of tarmac. It's off to Hawaii this time instead of the USA, and it's certain to be an absolute hoot in co-op.

Advertisement - Page continues below

Expeditions: A Mudrunner Game

From the makers of Mudrunner and Snowrunner comes Expeditions, another non-traditional driving game where the focus is about mastering hostile off-road terrain rather than getting anywhere especially quickly.

There's some great deformable terrain tech on show, but what's really exciting is that it's not quite telling us what it is. Do you just drive an epic journey across one open world? Are you running America's most fearless haulage firm? It's probably a bit too early to call this the Death Stranding of driving, but let's pencil that headline in and see how it pans out when it arrives in 2024 on all platforms.

Before there was Call Of Duty - and for a few years afterwards, actually - there was Delta Force. It was the Tesco Value of military shooters, concerning itself less with cinematic spectacle and simply plonking you into a hot zone with the kind of assault rifle that an army reserve could identify in a flash.

Well, fantastic news: it's back after a 14-year hiatus, and it actually looks decent. There are question marks: why is it set in the future, when all the previous games placed such a focus on realism? Then there's the matter of Tencent's involvement and the free to play model, but at this stage the name alone warrants some faith. This is milsim royalty, and it's back. Er, on an undisclosed release date.

Thank Goodness You're Here

At a conference heavy with shooters and bombast (more to follow), how refreshing it is to see something this close to an interactive Penny Crayon cartoon. It's called Thank Goodness You're Here - a case of nominative determinism if there ever was one.

Featuring all manner of endearing nonsense like a hybrid of peas and beans and a theme song straight out of a nine-year-old's cheese dream, it cuts through the dead-eyed triple-A presentations and absolutely deserves eyes on it.

Remember when Valve released Half-Life 2 in 2004 and then everyone spent the next 19 years trying to wrap their heads around how impossibly good it was? Well those people are back to square one, because a community project led by Nvidia seems to have basically remastered the bloody thing and it's about to blow minds all over again. There's no release date yet. Prepare yourself.

Advertisement - Page continues below

Call Of Duty: Modern Warfare 3

We need Call Of Duty to make sense of this world. Every passing year confronts us with befuddling new developments like ChatGPT and Grimace shakes, but every year there's COD, arms outstretched, frowning but also about to give us a gun, a weaponised dog and some kind of futuristic camera drone that also sniffs out terrorists.

Modern Warfare 3 gave Gamescom audiences an in-depth look at its raft of modes, and they're looking polished as ever. It's nice to see Zombies back too, isn't it? It's out 10 November.