My life in cars: Chris Eubank Jr
The world champion boxer on what it takes to stand out from the crowd
My first motoring memory is of being driven to school in my father's Peterbilt lorry in Brighton. That was my first experience of seeing people's reactions to spectacular vehicles – I could see the impression it made on people. 
The first car I bought myself was actually in Las Vegas – I lived out there as a teenager. It was a 2006 Pontiac Grand Prix. I blacked out the windows and put 26-inch rims on it. That was the style back then – just put the biggest wheels you could on any car. Maybe it was an American thing actually, big rims never really kicked off over here did they?
Your first car is always special though. I think I was 17 years old and it's the most fun I've ever had in a car. People were like 'what the hell is this guy doing?'
After that I didn't drive for a few years, but my next car was a Range Rover back here in England. Since then I've had a BMW i8, a Ferrari 488, a Lamborghini Huracán and a Bentley Continental GT.
I don't like cars that you don't notice. The Range Rover had an Onyx body kit on it for example and was all matte black. Then the Bentley was heavily customised by Mansory – it was green and had carbon fibre everywhere. It was very cool, it looked like a GT3 racing car.
Recently I bought a McLaren 720S, and within a month or two I had it sent over to Mansory in Germany to be modified. It looks like a completely different animal now. I can't tell you how many people pull up next to me and ask what car it is – people don't recognise it as a McLaren.
It's had pretty much everything done to it. The colour has been changed from orange to red, there's marbled carbon fibre, a full body kit and a red alcantara interior with white detailing and stitching. There's also a new exhaust system – it's the loudest car I've ever driven. 
It's very quick too. Power is up to 755bhp and 575lb ft of torque. 
I did like the Bentley, but this McLaren is the most fun car to drive that I've ever owned. I take it everywhere – if I want to get some milk or something I just jump in the McLaren, because why not?
I have friends who have cars like this and they drive it like once a month, the rest of the time it's just sitting in a garage somewhere and nobody sees it. I've never understood that. If you're going to spend a tonne of money on a car, let people enjoy it. Plus, you'll enjoy it too. Some people seem to be worried about miles on the clock and resale prices, for me I just enjoy the ride. 
It was my first time at the Goodwood Festival of Speed last week and I went up the hill in the new McLaren GT. I took the 720S though and we actually went through the wrong entrance on the way in so I ended up driving through a dirt road. I think I was supposed to put it in the supercar paddock but I ended up just chucking it on a random patch of grass outside the event. I guess it was a good thing though because people got to be up close and personal with the car. 
McLarens are real head-turners anyway, but this car now is insane. I see people come out of their houses to see what it is. One guy literally ran out into the road just to get closer and film it.
On the way down to Goodwood we were overtaken by a Batmobile too. The crazy thing is that when we got off the dual carriageway a few miles later and did a driver swap, I got out, turned around and the Batmobile was parked up down the road. 
The drivers had got out to take pictures of my car. I was like 'guys you're in a Batmobile and you're taking pictures of a McLaren.' That's when I knew I had something special.
Chris's dream three-car garage
Mercedes-Benz G63 AMG 6x6 
I'd definitely have one of those puppies. You just don't ever see them on the roads.
McLaren Senna
The Senna is a pretty special car. It also looks insane.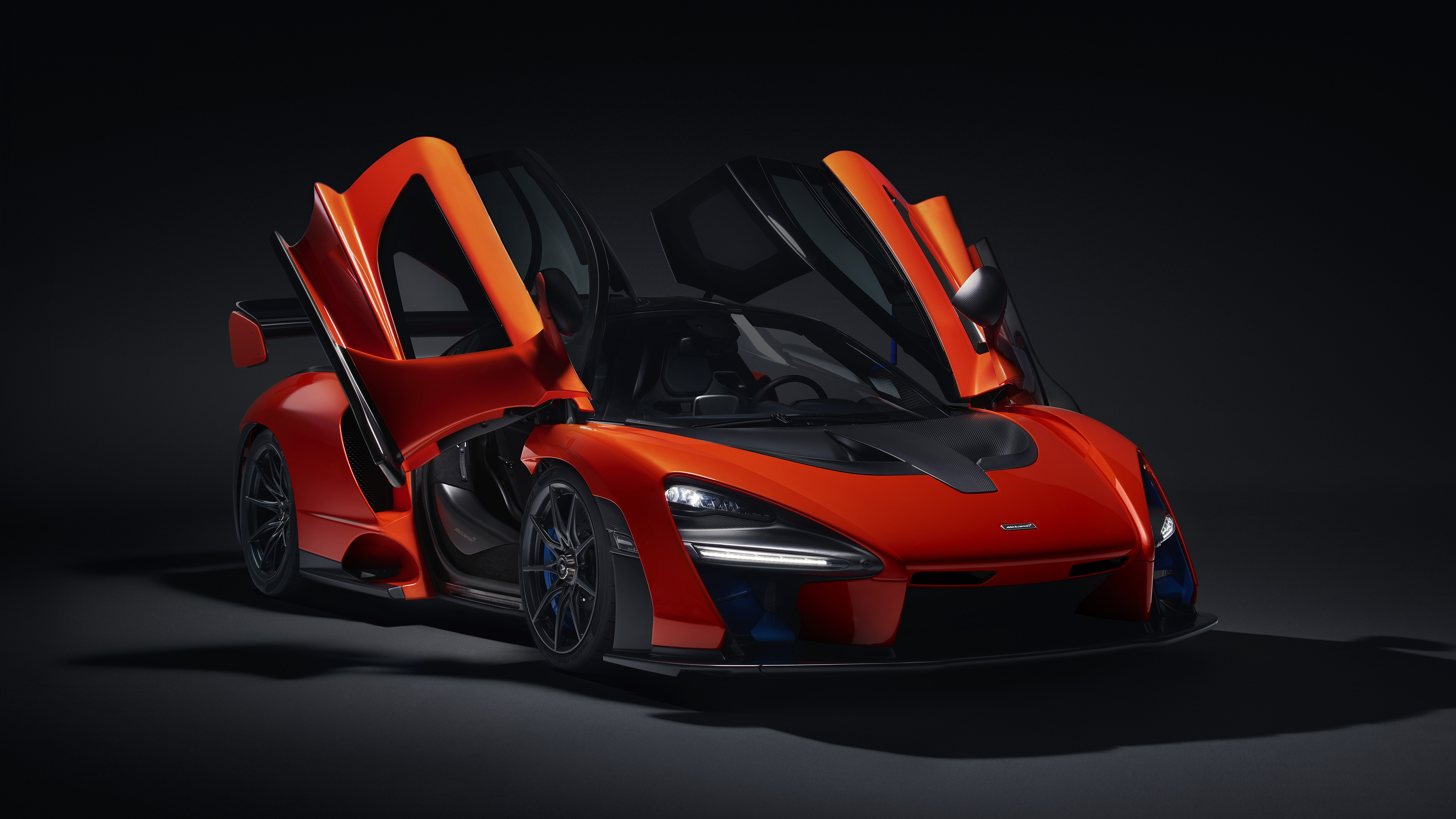 Lamborghini Veneno
I've always wanted a Veneno but I've never seen one in the flesh. The SVJ is awesome but the Veneno was so exaggerated.