Interview
My Life in Cars: Hugh Bonneville
The Earl of Grantham and Paddington Bear's foster father talks childhood Volvos and EV living…
There was a famous old Volvo 145 in our family when I was young. It was a tank of a thing and my parents used to put a whopping great canvas tent and big foldaway canvas canoe on the roof – with three kids in the back too.
The great joy of it was me discovering the cigarette lighter and realising that it made pretty patterns in the front seat when hot. I thought if I could make the Olympic rings on the red seats then that would look quite nice. I got something of a telling off for that.
Advertisement - Page continues below
Then my dad moved onto another Volvo – he was very much a safe driver as you can detect – after which he had an Opel Rekord. That was very exciting because it had electric front windows, one of which worked. The other one blew the fuses if you tried to use it. That was superseded by a Vauxhall Astra. 
My first car was a beaten-up Renault 5 in bright metallic blue with a go-faster stripe. I have fond memories of that car. One of my favourite films in the entire universe is a short film called Mike's New Car. It's an add-on to the DVD of Pixar's Monsters, Inc. It's about Mike being very proud of his new car, and Sulley gets in and starts playing with all the knobs and buttons and Mike gets really cross with him. It's a joyous piece of short animation and it's very funny. I seem to remember myself being exactly like Mike in his new car, even though when I sat in the Renault it completely tipped one way. It was hilarious. I was a big fella and the car was quite old, so the suspension wasn't great.
I then moved on to a really dodgy Citroen AX. It probably only had a 1.0-litre engine, but it also had a go-faster stripe so therefore it was immensely cool.
Nowadays I live in the countryside and my good lady wife wanted a Chieftain tank of the roads, so we had a great big Volvo XC90 which we bought off a mate, with seven seats for our three person family.
Advertisement - Page continues below
That eventually went and I had an Audi Q5, but our local garage were so smug about the emissions scandal that I got rid of it straight away. That's when I went down the Tesla route. I bought a second-hand 2014 Tesla Model S. It was like buying an iPhone 1. It was really basic but it got me into EVs.
I don't much like saloons, though, and I just wanted a little runabout so that I could put the dogs in the back and go on muddy walks, so I stalked the Model 3. I bought one online when it was first announced, put the deposit down and then waited four years for it. Anyway, I thought I'd ticked the box which said black seats and white trim, unfortunately when it arrived I realised I'd ticked the box white seats and black trim. Also, I hadn't taken onboard that it wasn't a hatchback, so I couldn't put the dogs in the boot. And white seats meant they couldn't go inside. That was probably the worst investment I could have made.
I tried a Model X and as much as I loved the falcon wing doors – I think they're hilarious – I didn't enjoy the way it drove, so I put my name down for a Model Y. I got that early last year and am very happy with it. Except I've gone right off Elon Musk. Also my wife thinks the lack of buttons is ridiculous. I don't know how half of it works because I'm not prepared to sit there for two hours in the driveway to learn it all, and when driving I just want to get from A to B. 
Hugh is starring in the BBC's new crime drama 'The Gold'
Top Gear
Newsletter
Thank you for subscribing to our newsletter. Look out for your regular round-up of news, reviews and offers in your inbox.
Get all the latest news, reviews and exclusives, direct to your inbox.
Hugh's dream three-car garage
Tesla Roadster
I think for the hell of it I'd have a Roadster when it finally arrives. It's very nippy, isn't it?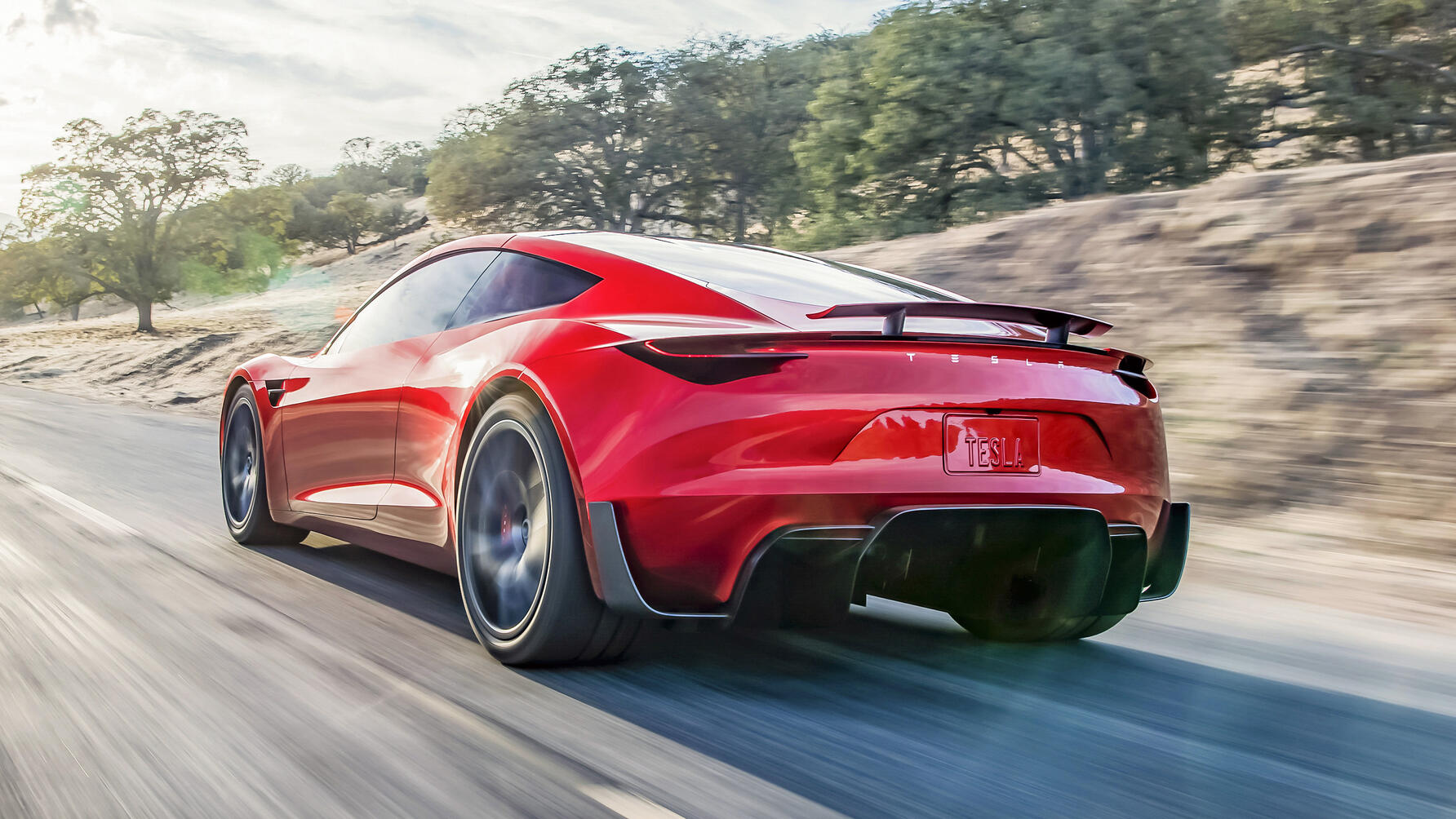 Triumph Stag
I've always wanted a Stag. My Aunt had one when I was younger and I thought it was the coolest car.
Mercedes-Benz SL Pagoda
I love the SL with the detachable hardtop roof. That's a beautiful car.