Interview
My life in cars: Jamie Chadwick
The W Series championship leader talks us through her car history
I grew up on a bit of a farm, so when I was a lot younger we had a Land Rover Defender, which is what I first learnt to drive in. I'd do the gears sat on my dad's lap and turn the steering wheel. 
Then I had the cliché story really where I fell into motorsport by accident. My parents didn't race themselves or anything like that. It was my older brother that dragged the family go-karting for the first time at our local track (Castle Combe) and I quite quickly followed him into it. 
Advertisement - Page continues below
Initially I wasn't as quick as him. I think I just enjoyed the buzz and the whole atmosphere of go-karting, but it didn't take me long to pick up that competitive sibling rivalry. 
I graduated into racing cars quite a long time before I had a road licence. I started with Ginetta Juniors and won the Ginetta Junior scholarship when I was 14. 
Then, when I was 16, I progressed into British GT with Aston Martin. I was racing a V8 Vantage before I could legally drive on the road. It was a bit of a culture shock when I took my road licence test at 17.
I took my test in what was my first car – a Volkswagen Polo. I passed first time, but I was surprised actually. I got a bit carried away because you normally have to wait four or five months to get a slot, but there was a cancellation for two weeks' time so I thought 'perfect, I'll just book that and have a load of lessons between now and then'. 
Advertisement - Page continues below
Then of course it turned out that my instructor had gone on holiday and would only get back the day before my test. So, I basically had to run through everything the day before the test – I still haven't properly learnt to park – and then I blagged my way through most of it. 
I was prepared for the abuse I was going to get when I failed - I'd have to tell all of my friends and family that I'd failed first time.
After the Polo my second car, and the car I still have now, was a Golf GTD. It's actually a really great car to be fair to it. In terms of what I use it for it's perfect – it churns out miles and is very comfortable.
It keeps me going reasonable speeds on the road too, nothing outrageous. When you're used to driving race cars on a track and then switch to driving on the road, especially in something like a Golf GTD for a couple of hundred miles, it's never the most interesting journey. 
Top Gear
Newsletter
Thank you for subscribing to our newsletter. Look out for your regular round-up of news, reviews and offers in your inbox.
Get all the latest news, reviews and exclusives, direct to your inbox.
The nice thing about my job though is I'm fortunate enough to be loaned cars quite often – particularly by Aston. A few years ago, when I'd just passed my test, I managed to somehow blag my way into a Vanquish for a bit. 
More recently I've had my first few runs in the new Vantage, which has been really cool. Hopefully, especially off the back of the Nürburgring 24 Hours win in that car, I can persuade them to let me have one more often. Although I think if I ran an Aston daily I'd live in a fuel station.
In terms of the future there's a lot to be excited about at the moment. A lot of the cars that are being electrified are quite cool. As much as it takes away a bit of the excitement of driving, I think it is quite cool to see how the technology is developing so rapidly and how fast the tech is changing. Saying that though, my dream garage would definitely have the golden oldies in there…
Jamie's dream three car garage
Porsche 911 Singer DLS
Having spent a lot of time at Williams, the Singer is something that I'd have in a heartbeat – if money were no object. The price tag is pretty scary. I think when I've got £1.8m to throw away that'll be the first car I get.
Aston Martin DB5
The DB5 is such a cool car. The straight six sounds awesome. Classics have to be in there.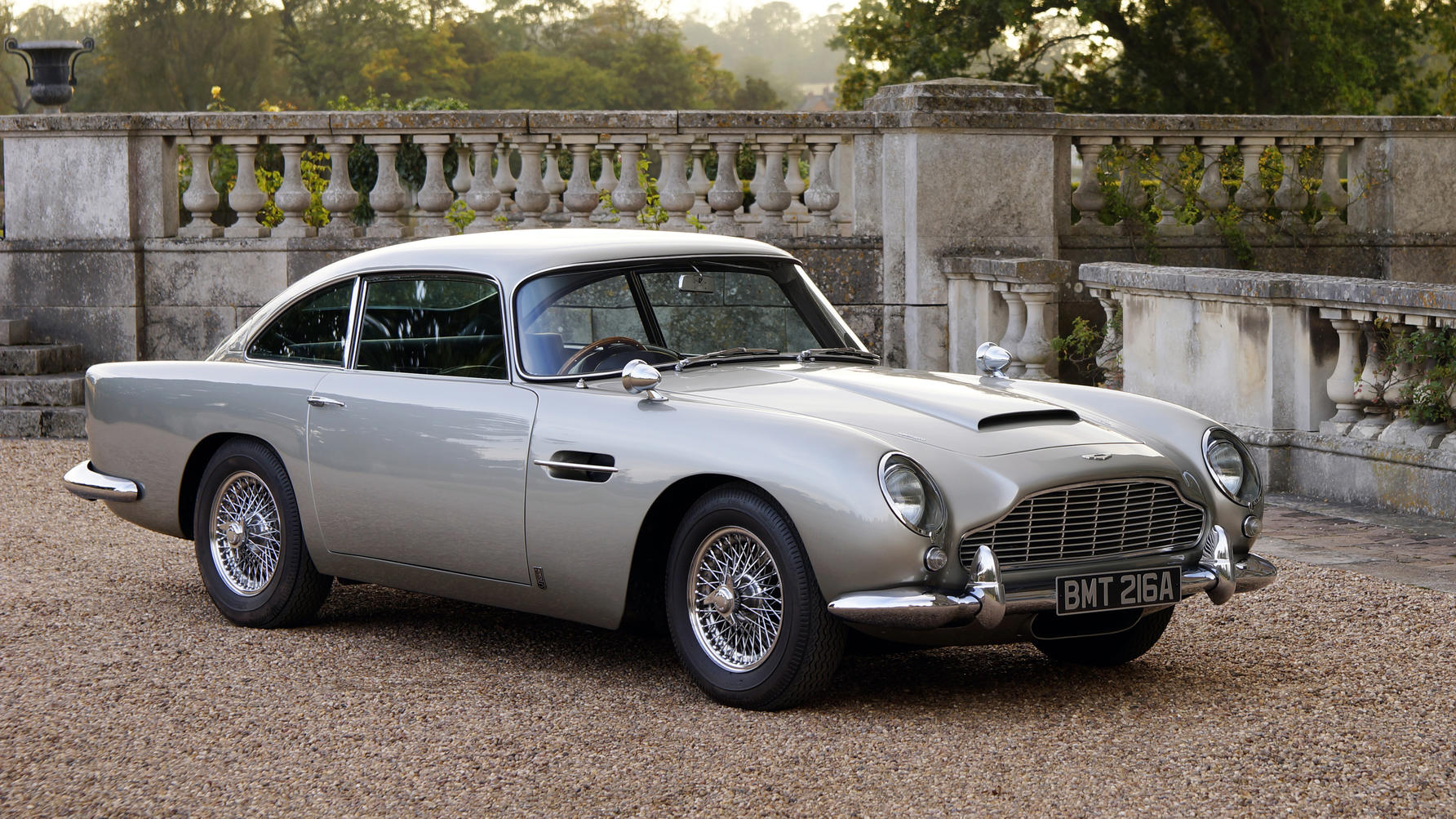 Aston Martin Valkyrie
Once it's launched that would definitely be in there. I'm still working on trying to convince them to let me get behind the wheel – I wouldn't even want to imagine the insurance cost on that.