My Life in Cars: Lawrence Dallaglio
The ex-England rugby captain and World Cup winner talks Daimlers, MGs and Scorpios
When I was younger my mum had a love affair with cars. She was British and my dad was Italian. We grew up with a few classic cars and she had a beautiful cherry red MGB GT. It was an amazing car – even if as I grew and got older I'd have to shoehorn myself into it.
My father went through lots of cars during his career, but he finished with a very regal Daimler Vanden Plas.
When I'd passed my test, the first car I bought was a Renault 9 Turbo. It was second-hand, white, and packed a real punch. A lot of young people were driving either a Peugeot 205 or a Renault 5 at the time, but I was already fairly elongated at that point and needed something bigger. 
When I was around 20 years old I would drive past a lovely little classic car garage every day with a beautiful blue Triumph TR6 inside. It was a stunning car and had all new running gear, so it was quite a chunky amount of money – probably around £5,000 – but through various jobs I'd saved enough to buy it.
I remember going in to the showroom and paying in cash – I'm not sure who was more delighted, me or the proprietor of the garage. Unfortunately, the smiles on both of our faces didn't last long because I quickly realised that I couldn't actually fit in the car. I've never seen a mood change so quickly when I asked for my money back. At that age I hadn't even come anywhere close to reaching my full size either. That's before you put on the rugby suit. 
There was definitely an evolution of rugby players during my time in the game. When we first started we were amateur and would turn up in any old banger. They often say that people's cars give a glimpse into their personality, so it did make me laugh when Martin Johnson used to turn up in a battered old Ford Scorpio.
As the game evolved though we went through the sponsored cars with people's names all over the outside – that was a ghastly thing, we used to try and avoid it at all costs.
I remember when the game turned professional, Rob Andrew was the first player to transfer from one club to another when he left us at Wasps to join Newcastle. At the time he was sponsored by BMW Holland Park, and when he left they rang me up and said 'we've spoken to the club and you're next in line young man'. 
I ended up in a black 330i which was a beautiful car. The biggest relief I had though was that I didn't have to have my name splashed all over it. It sounds terribly glamourous to be given cars like that, but we weren't paid any money. Getting your head smashed in all over the world has to come with some benefits. 
I had a wonderful relationship with BMW for many years, but over 10 years ago I switched to Land Rover. They've been involved with the three teams that have been a huge part of my life – Wasps, England and the Lions. My current car is a petrol Range Rover Autobiography. 
I love the Range Rover, and I genuinely mean that whether I'm an ambassador or not. It just makes sense that I drive an SUV – it's not a big car for me, it's normal sized. Other than that though, I really loved driving my old Audi RS6. I had the one with the Lamborghini V10 engine. It was big, powerful and understated – basically everything I'd like to be.
Lawrence's dream three-car garage
Land Rover Defender
I'd need something to go off-road in and I do like a bit of history, so I'd love an original Defender.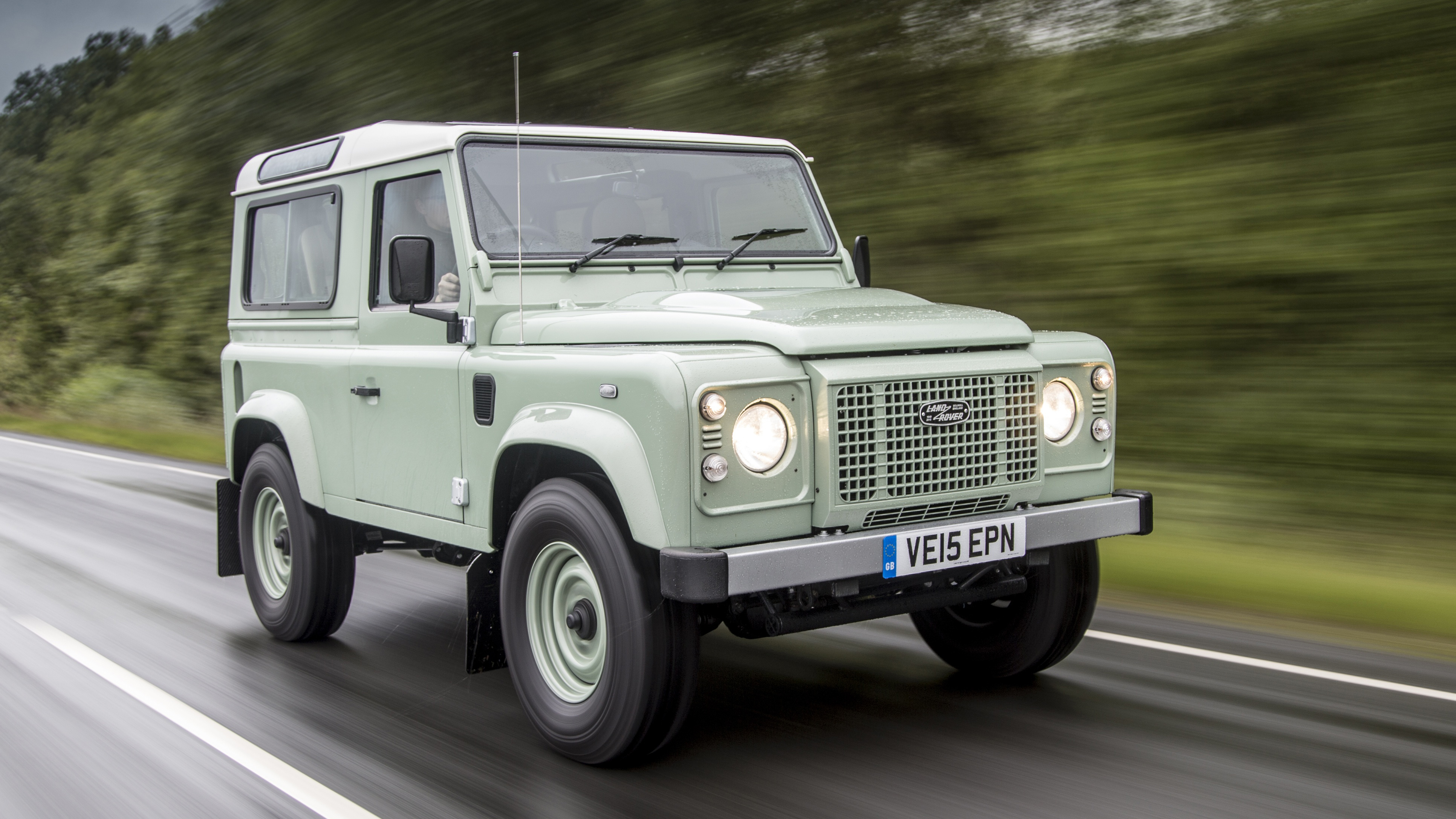 Ferrari Enzo
It has to be the Enzo. My father was Vincenzo, my son's Enzo and I'm Lorenzo. It'd have to be that – not least because my son thinks he's getting one for his 21st birthday.
Mini Cooper S
The first car I bought my wife was a classic, Italian Job-style Cooper S. I'd be torn between that and an MG BGT, but I'd go for the Mini – I'm a man that doesn't need much.