My Life in Cars: Tim Peake
Britain's astronaut talks us through his 9,000,000bhp rocket and £300 Mini
Anything with an engine gets the adrenaline buzzing. My passion for speed comes from growing up – my mum was a huge Formula One fan and every Sunday, the race would be on the telly and I'd be glued to it. I love anything that goes fast. I don't think of myself as a competitive person but when I get on the racetrack I suddenly realise I'm hugely competitive!
I was desperate to learn to drive for my independence. I grew up in a village called Westbourne, nine miles from the city, so if you wanted to get anywhere – and get work – a car was independence. At 17 I was on a Royal Air Force scholarship and flying Cessnas, so I was actually flying an aircraft at the same time I was getting my driving licence.
My first car was a Mini Clubman which I absolutely adored. I bought it for about 300 quid and it had the wooden panel down the side. I used to drive it to Chichester and back where I was working as a barman at The Nags Head. One day we were out of Guinness, so I had to drive to the brewery and pick up a new barrel, and that was the end of the rear suspension. I went over a couple of bumps and it was just too much. From then onwards I had to sit on a pillow on the front seat because it was so painful to drive without it. But I loved that Mini.
A Ford Fiesta followed – that was handed down from my grandmother – and then I joined the army and got posted to Northern Ireland. I loved BMWs, and I particularly liked the old boxy 3 Series, and there was this beautiful 320 motorsport which I spied in a local garage in Omagh when I was on patrol one day. It was black with some serious alloys and lowered suspension. I lost my heart to it the moment I spotted it.
So, when I had a Saturday morning to myself, I went to the garage and bought it, then brought it into the barracks only to be quizzed why I was driving what they called a tagged vehicle – aka a vehicle associated with a known IRA terrorist. It transpired that the person in question had recently been arrested and imprisoned and it seemed I'd bought his car. That was a bit embarrassing and it ended up causing me all sorts of problems. It was a beautiful, beautiful car, but it was trouble!
As a young second lieutenant I remember seeing a prototype BMW Z3 in the newspaper, from the filming of Goldeneye. I probably had more money than sense as a single young officer with nothing else to spend his wages on, so I rang up BMW Park Lane there and then and I put the deposit down. I think it was £1000, which I'd saved up while in Northern Ireland. I was like the fifth or sixth person to have my name on the list. It took two years to get it, that's how far in advance I was, but I got a Z3 in the exact same blue as James Bond.
It's hard to describe what nine million horsepower feels like
At the moment I drive a Volvo XC90. Because I've got two kids, a dog, and we love camping, hiking, and anything outdoors. So whenever we go somewhere we likely have a paddleboard in the back, kit on the roof and some sleeping bags and lawn mats. It's a utility vehicle we just load up and go places. It's not that exciting but it does the job.
I love bikes as well. I was motorbiking in my 20s with a Honda CBR600 and I've just got back into it this year. I like off-road biking and at the moment I've got a Triumph Tiger 900. Having come back from space, my longer-term ambition is to do a couple of big adventures to Patagonia. I remember photographing the ice fields there from the International Space Station; that part of the Andes looks beautiful.
It's in my nature as a bit of a fiddler when I get inside cars. Having done the test pilot's course you get that beaten into you for an entire year, and it's impossible not to look at everything differently from that moment onwards. I drove around in the Sinclair C5 for The One Show and it doesn't matter whether I'm in that or a McLaren, I'll get in and I'll be thinking about eye level, about comfort, about reach – the cockpit ergonomics as well as the driving experience, and what feels good in terms of response and control. It's the same on a bike as well.
A rocket launch is unbelievable. It's hard to describe what nine million horsepower feels like. The first stage of the rocket launch is all about noise. What's more fun, I think, is the third stage when you're already up in space, you've already got the altitude, and the rocket is horizontal. That's when you're accelerating to 25 times the speed of sound. You've already had about four minutes of getting up into space, now you're still doing 4g and you've got four minutes of horizontal 4g acceleration. That's an awful long time. Even after 30 seconds you're thinking 'that's enough, surely!'
With anything I'd driven or flown before then, my mind was able to comprehend the speed. Even if I'm in a fast jet or a racing car, my mind is able to compute. In that rocket you can't. It's not beyond your comfort zone, because you're actually enjoying it – you're smiling – but you've gone beyond the point you can comprehend how fast you're going.
Tim's dream three-car garage
McLaren 720S
I did a hot lap around Monza in a 720S just before the Grand Prix a couple of years ago. I am a huge fan of McLarens; as supercars go, they're just absolutely mind-blowing.
Aston Martin Vantage
I got to drive the latest Vantage around Goodwood racetrack and I probably felt more comfortable in that. I'd be powersliding around a corner but feeling completely in control.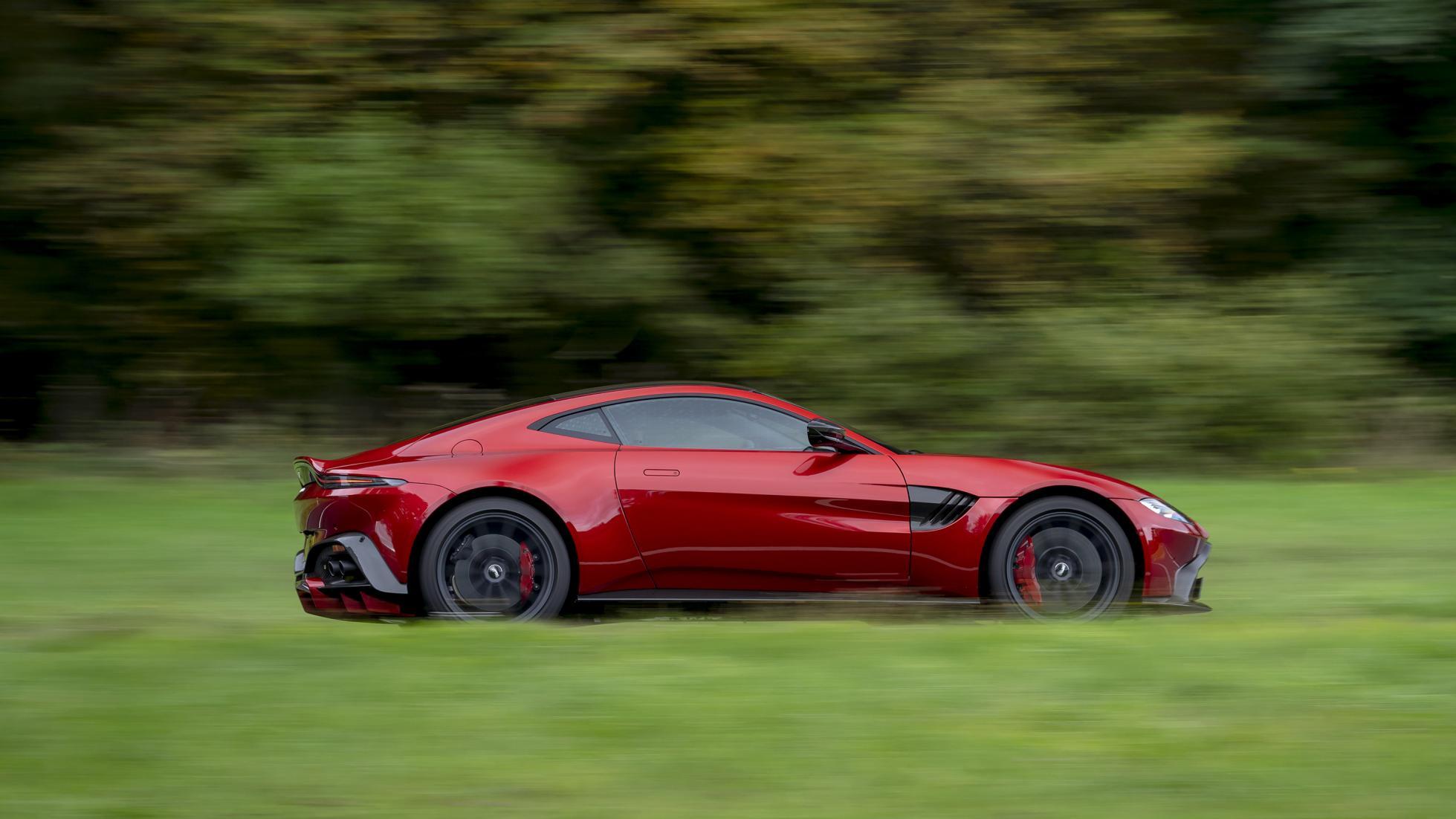 Lotus 98T Formula One car
I'd absolutely love a go in an old F1 car. I was at COTA in Texas a few years ago and a few of the John Player Specials cars were going round. The noise was unbelievable – it just showed how much we've turned down the volume in modern F1 compared to the 1980s.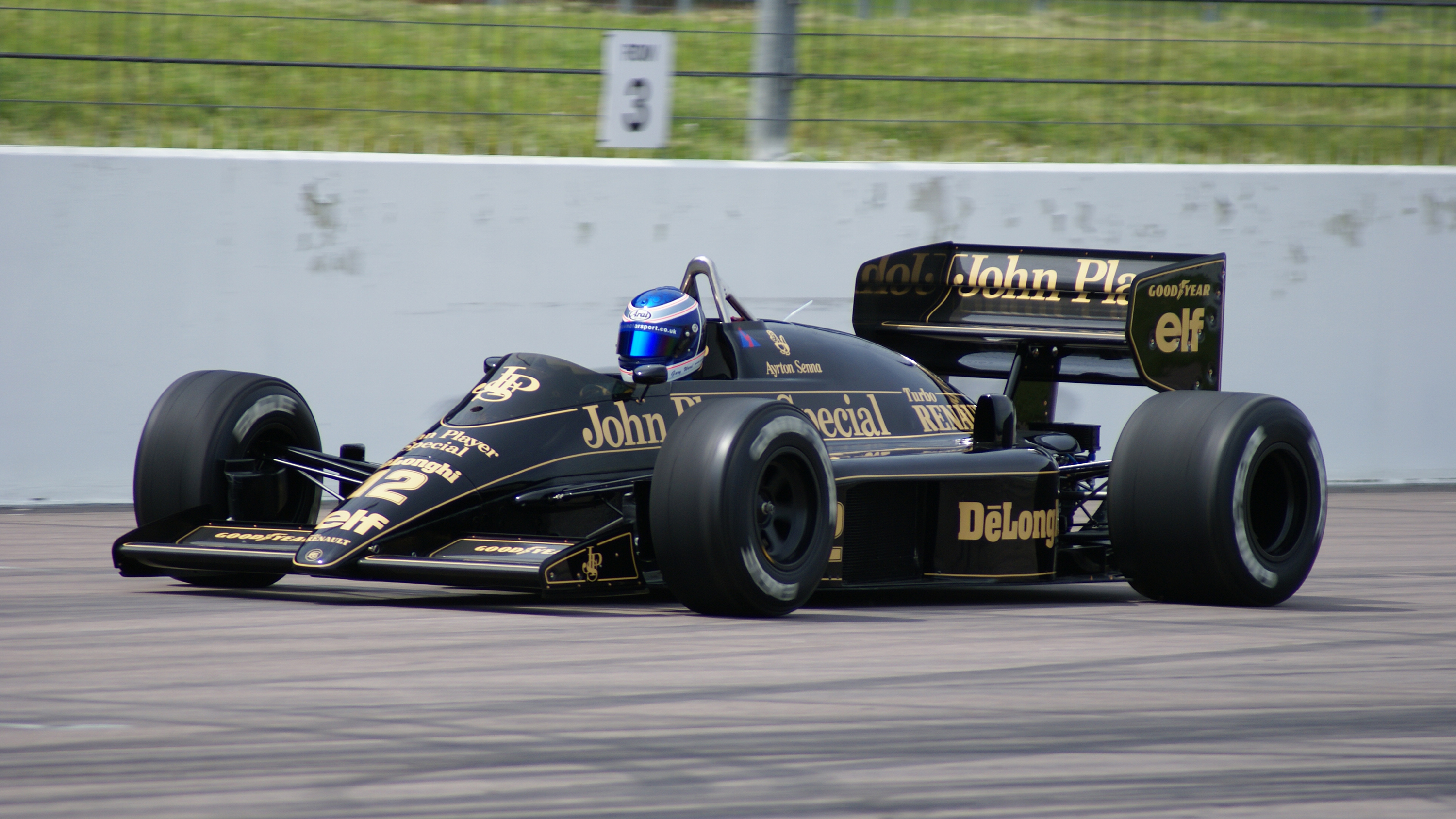 Tim's autobiography, 'Limitless', is out now.
Main image: ESA/NASA