Retro
Bathe in the insanity of the original Dodge Viper
Chrysler's homage to the Shelby Cobra had even more bite
More than anything else, the original Dodge Viper RT/10 is a poster car. No, really – for one particular staffer in TG Towers, the Viper was the very first poster he ever put up on his wall. 
And why wouldn't it be? It's a shape that'd make Freud raise an eyebrow, and one that's instantly recognisable as a Dodge Viper – and nothing else. 
Advertisement - Page continues below
Is it a particularly pretty shape? Well, that's in the eye of the beholder. Or poster owner. But what the exterior form does do is hint at what's ensconced in those sinuous flanks: a take-no-prisoners supercar with input from Lamborghini, back in its Diablo days. And if that doesn't tell you all you need to know, nothing will.
What input did Lambo have, you ask? That'd be the engine. Dodge already had a huge, hulking steel V10 on the boil for the second-gen Dodge Ram, but it was on the lardy side of obese – no good in a sports car.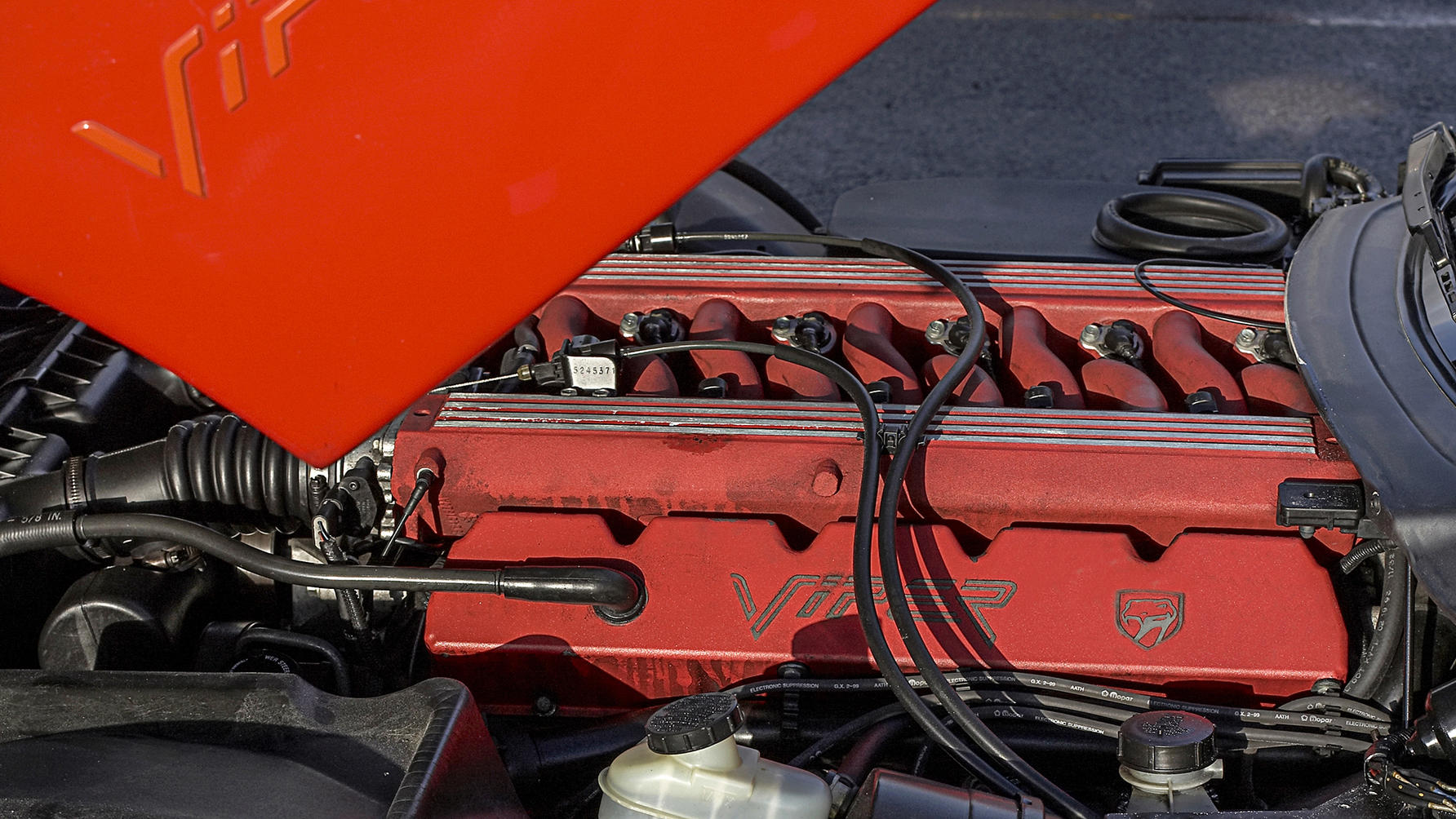 To solve Dodge's weight problem, the Italians responded with an all-aluminium, pushrod, two-valve V10. That's the engine equivalent of smothering bruschetta in barbecue sauce, but it worked much better than the recipe would suggest: 400bhp and 465lb ft from just about anywhere in the rev range, good for 0-60 in 4.5 seconds and 165mph. Oh, and a truly tremendous V10 sound – a combination of American-spec, big-bore gurgling and V10 raspy snarling at the same time.
Advertisement - Page continues below
Just a shame the poster couldn't offer the same experience...
Top Gear
Newsletter
Thank you for subscribing to our newsletter. Look out for your regular round-up of news, reviews and offers in your inbox.
Get all the latest news, reviews and exclusives, direct to your inbox.