Retro
This classic MGB GT with a Jaguar V6 will do 0-60mph in 4.2s
The 3.0-litre 'MG B-EAST' has won the Hot Wheels Legends Tour UK competition
A modified MGB GT outfitted with a Jaguar AJ-V6 engine has won the Hot Wheels Legends Tour UK. If for entirely understandable reasons that sentence makes absolutely no sense to you, consider it thusly: old car, big engine, much speed, winner.
The Hot Wheels Legends Tour is a yearly competition held by toymakers Mattel where the world's finest custom cars duke it out and win the chance to get their cars recreated as 1:64 scale die-cast toys.
Advertisement - Page continues below
Michael Wallhead's delightful MGB has won the UK round of the competition, and now goes on to compete against other equally delightful entries from across the globe. And he does it bearing a fair of chunk of power – old school power. The classic 3.0-litre AJ-V6 unit allows the hobbyist favourite to hit 60mph in just 4.2s. Flat out, it'll do 148mph.
It's not the first time an MGB has had a monster unit slotted under its nose – there were straight-six and V8 versions out of the factory – but Wallhead's car is the first to use recycled parts in its construction. Stuff like a Range Rover propshaft, an axle from a Reliant Scimitar, Triumph motorbike throttle bodies, Nissan Silvia S14 brakes, an old number plate for the glovebox and even jeans for the seats.
"For all my builds I always look to find ways to reuse parts," he said. "Everything has a second or third life, and I try not to throw things away that can be reused."
The MGB will now head into the semi-final and – if successful – the global finale in November in a bid to add to another unique record he owns. Earlier this year, he won a Guinness World Record for the fastest wheelie bin, with a speed of 88.344kmh. Surely that sentence makes sense.
Advertisement - Page continues below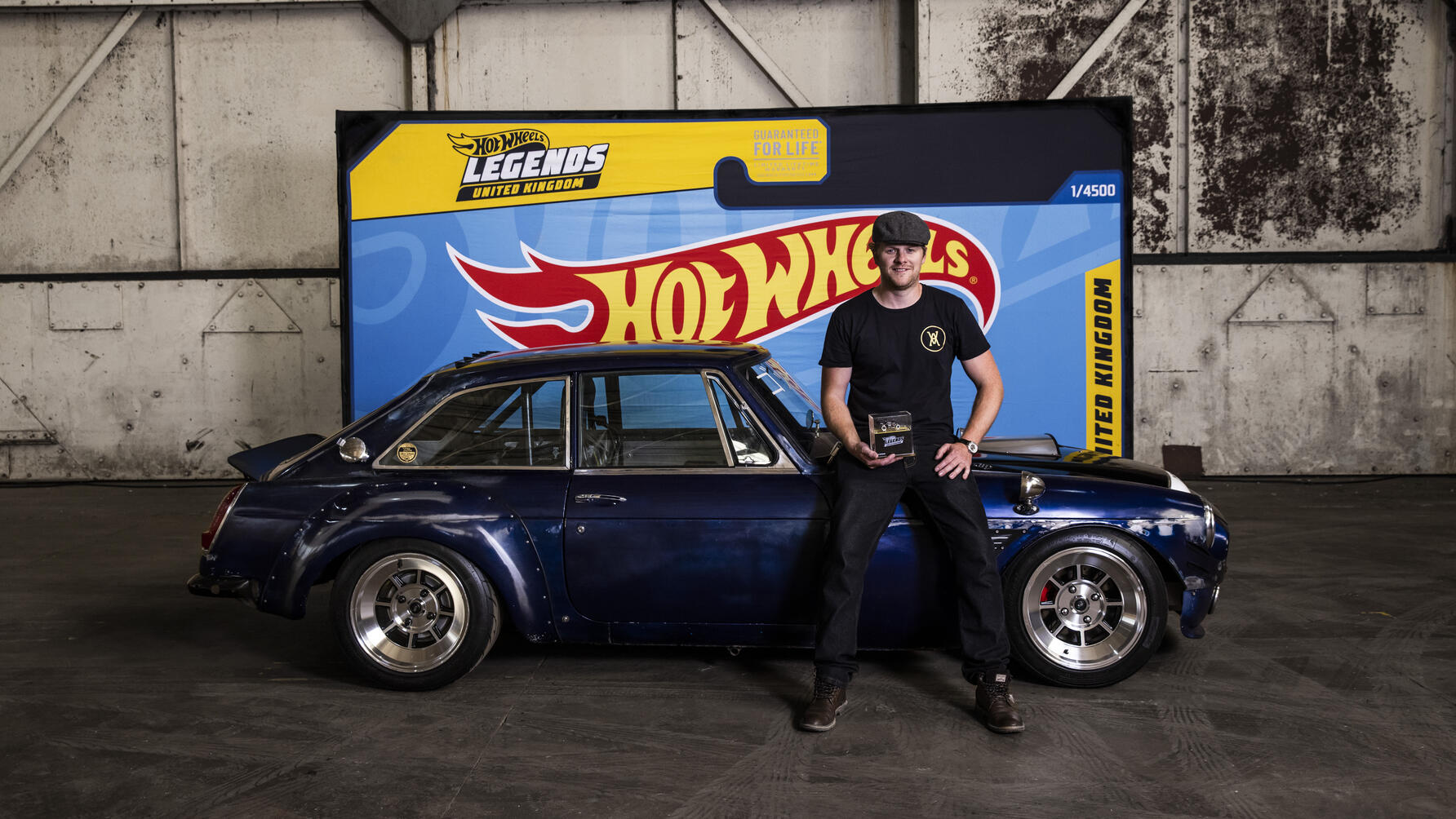 Top Gear
Newsletter
Thank you for subscribing to our newsletter. Look out for your regular round-up of news, reviews and offers in your inbox.
Get all the latest news, reviews and exclusives, direct to your inbox.