Today, we're mostly missing the Volkswagen Corrado
Did you even know they built a convertible one too?
Friends, today we want you to share in our sadness. Because for no reason whatsoever we remembered the Volkswagen Corrado, which made us happy.
Then we remembered that it's not a thing anymore, that you hardly see any on the roads, and that people may just have forgotten about VW's lovely little front-drive coupe-hatch. Sad.
So let us remember it in all its V6 glory (the purple one in the images above). In fact, the V6 would arrive later as a 186bhp 2.9-litre model. The Corrado actually launched as a G60 – a supercharged 1.8-litre four-pot – and a naturally-aspirated 1.8-litre 16 valver. It also came in other colours like this fetching red one.
Gorgeous things, aren't they? Quite bulletproof, if the used cars we've seen with eleventy billion miles on the clock and still going strong are anything to go by.
Quite a bit of fun to manhandle by all accounts. While the non-VR6 models were basically MkII Golfs, the actual VR6 models were slightly different.
And here's something that's even more different - Volkswagen built a Corrado Cabriolet in 1993. Here, this is it.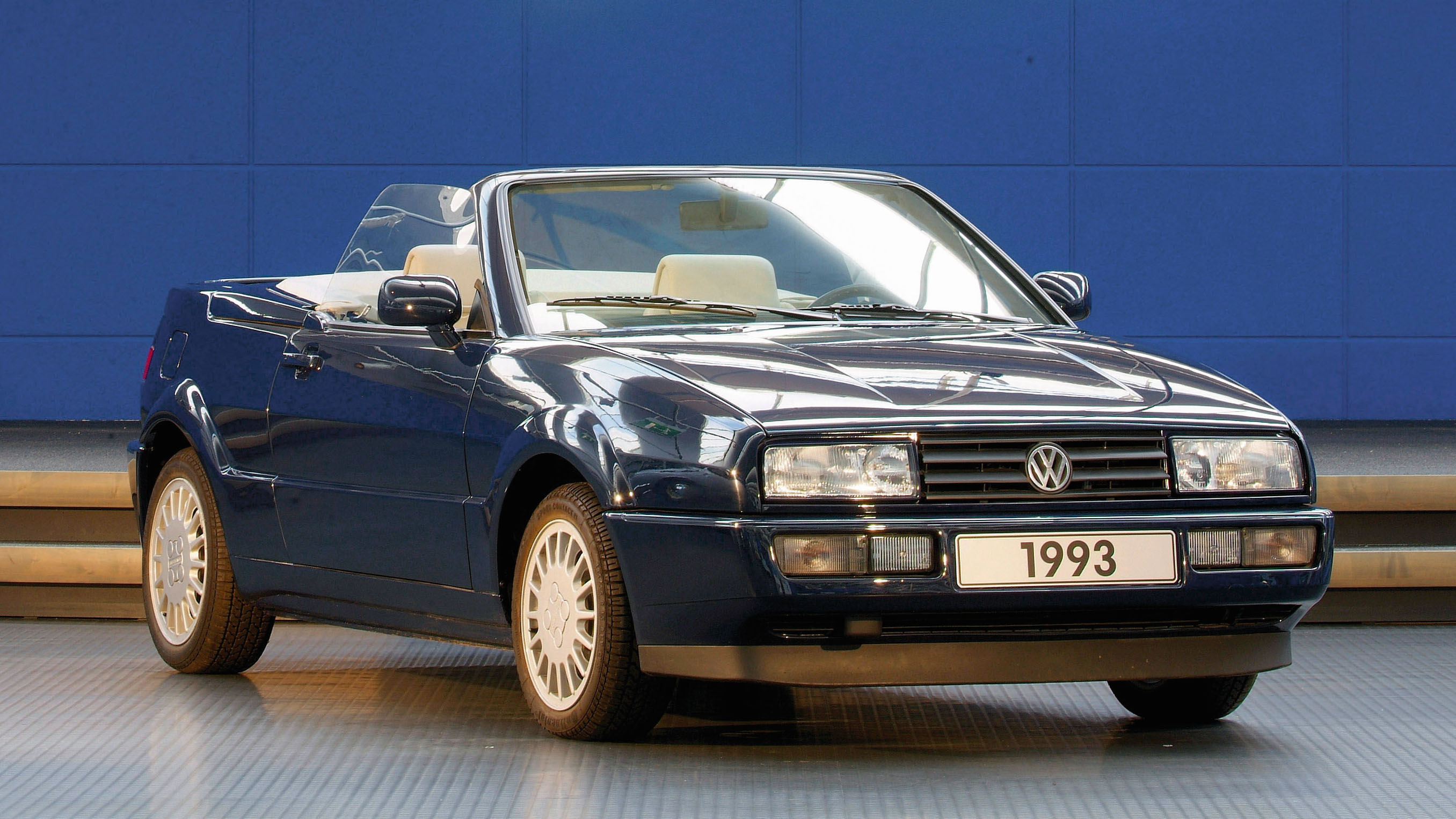 Oh Corrado, we miss you.
For all things retro, visit Top Gear's shiny new hub