Ferrari won its first ever Le Mans race 70 years ago
And in a front-engined, rear-drive V12. Just like the 812 Superfast. Road trip!
French motorways aren't enormously scary places, unless a) there's a stray dog running across the carriageway and you have to stop quite quickly (true story), or b) if you're in a Ferrari 812 Superfast and it's raining very heavily indeed.
Not just any old rain. Proper rain. End of days rain. This, mixed with a 789bhp, rear-drive, V12-engined Ferrari renown for being a little bit, well, spiky, means French motorways suddenly become quite scary indeed. 
Perfect time to ponder on anything other than not-oversteering-into-a-ditch at the slightest sneeze. Ponder on the fact that 70 years ago on this very day – 26 June, 1949 – Ferrari scored its first ever Le Mans win; the first of nine outright wins it would achieve at the fabled 24-hour marathon over the next couple of decades.
The story behind the race is filled with herculean feats of endurance, and a little intrigue and rumour, as all the best racing stories are. It all starts with the 166 MM (pictured below); Enzo Ferrari's then newest offering.
Not a properly new car, but a developed version of the car that helped launch Ferrari as we know it today. That's the 125 S, launched in 1947 and the first car to bear the Ferrari badge.
The 166 arrived on the scene only a year later, and in MM form, was responsible for establishing this new Italian sports car company's name as a force to be reckoned with.
Gorgeous thing it was, too. Clothed by Touring of Milan – before Enzo appointed Pinin Farina as his creative muse – in lightweight aluminium panels, with a distinctively clean, uncluttered visage underlining the period's simplicity of design. Matched of course, to a V12. A 2.0-litre V12 from Giocchino Colombo, punching out 140bhp. More than sufficient for 1949, you'll agree.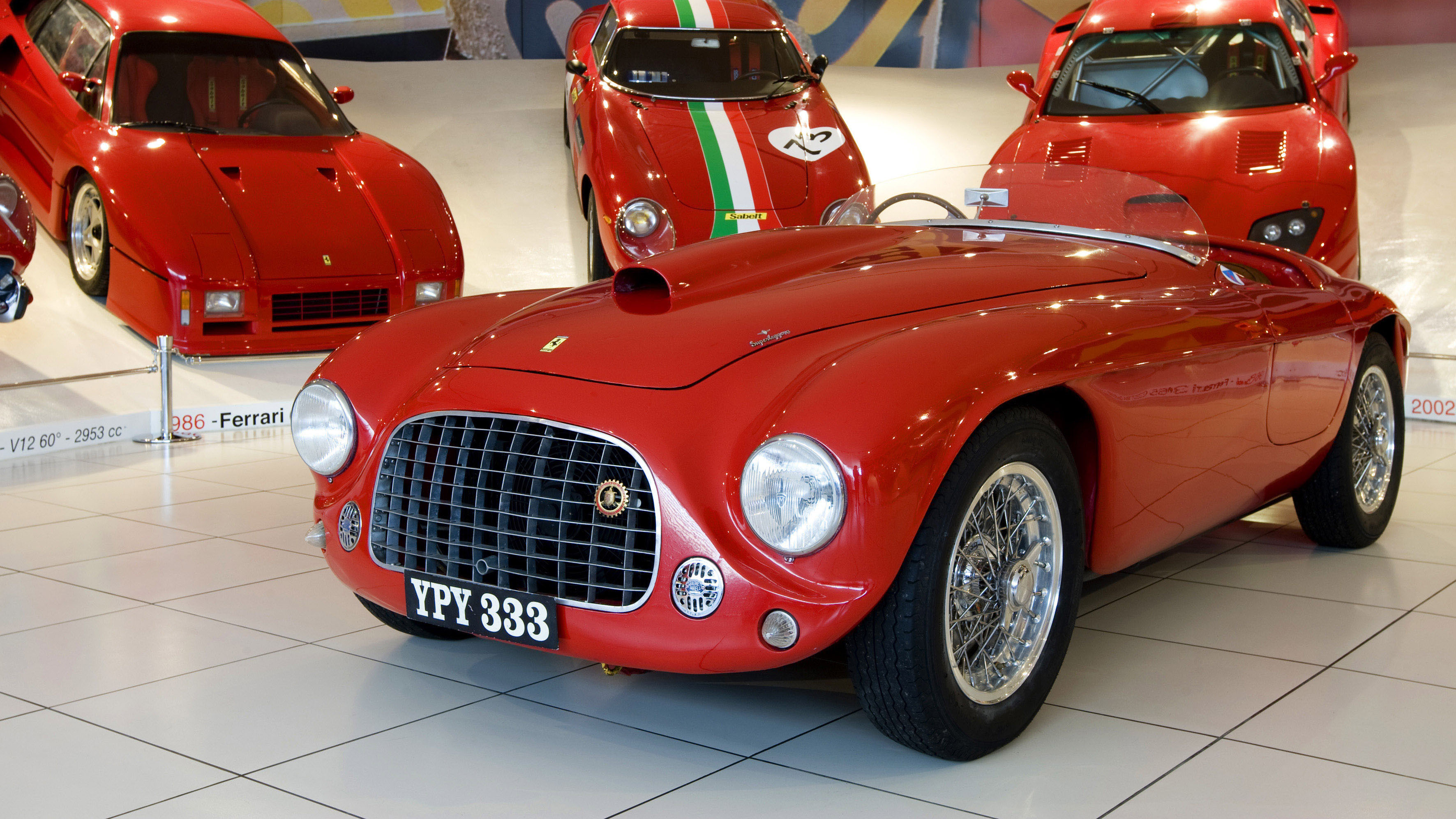 ———-
Nearly 800 horsepower in a modern, rear-drive V12 Ferrari is also really bloody sufficient, as it turns out. The 812 isn't Superfast, it's Supernuts. That famous Enzo quote so breathlessly repeated – 'pay for the engine and I'll give you the car for free' – feels most perfectly allied to this particular Ferrari.
What a masterpiece. There are V12s, and then there's a naturally aspirated 6.5-litre V12 that wants to sing and dance and punch you in the nads and howl and leave you a little speechless. It starts working from such low rpm, building with a sort of sustained malice towards 8,900rpm. At which point – assuming you're pinned and brave and on a track or somewhere with a lot of space – you'll slowly be bludgeoned into tinnitus by one of the finest top-end engine notes of all time. And going really, really quite fast.
Not exactly the most comfortable way of going really, really quite fast however. It's pitched as a Grand Tourer, but you won't be feeling very grand if you do a lot of touring. Mostly because, while the ride itself is fine, it's all very busy. Every input is telegraphed straight into the car's cerebrum at lightning speed. You think, the 812 responds. It can be quite exhausting to stay on top of it all because it demands your undivided attention. Quite sweet, in a way: the 812 is a needy car.
French motorways are not its natural habitat, then. Somewhere like a race track in France perhaps, where a powerful, V12-engined Ferrari can stretch its legs a bit…
———-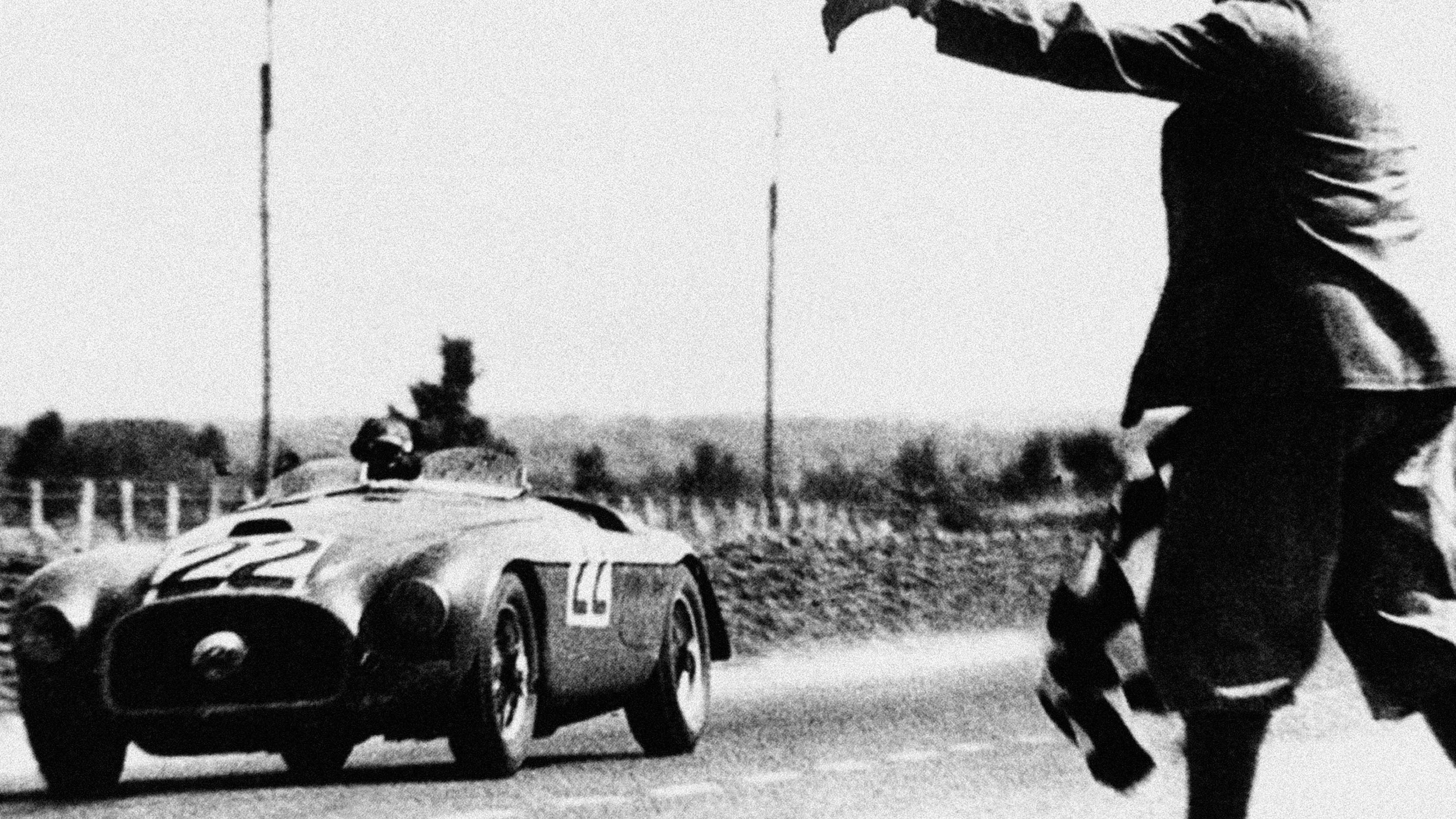 Enter our hero, Luigi Chinetti. Born in July 1901, Chinetti was a car guy through and through. He joined Alfa Romeo's R&D department at 16 years old, met Enzo Ferrari soon after, and at 24 was racing in the French GP. He added the Paris Six Hour race and a first Le Mans win with a privateer Alfa Romeo team to that tally too.
He liked the look of the 166 MM, and wanted to run the V12 Ferrari at the first Le Mans held after World War II. Enzo, unsurprisingly, said no. Le Mans, he reasoned, was too demanding, and he couldn't spare the personnel, or indeed the 166 MM that Chinetti needed. Unbowed, Chinetti took an alternative route.
He persuaded British aristocrat Lord Selsdon – Peter Mitchell-Thomson – to buy the 166 MM outright for the pair of them to run at Le Mans. Selsdon had some history at the 24-hour race himself, having raced Lagondas there before the war. He agreed, and bought the car.
Then comes the rumour. Legend has it the pair of them were drinking in their hotel along the Mulsanne Straight the night before the race. Chinetti however, was pouring his cognac into the shrubs. Selsdon was not. He went to bed that night, and didn't emerge until Sunday, managing just over an hour behind the wheel of the 166.
The fact however – and this is undisputed – remains: Luigi Chinetti, then a 47-year-old racing driver, drove 23 of 24 hours at Le Mans, winning the race outright in a rear-drive, V12-engined Ferrari. It would mark the first of Ferrari's nine overall wins between 1949 and 1965. Though the company still competes very successfully in GT (it won the GTE Pro class in a 488 this year), it's been absent from the top tier ever since.
A return would be welcome. As you know, hypercars are returning to the top class in a few years' time. The 812 wouldn't be the chosen pick, because it's not a hybrid, but were it run under standard ICE rules, we reckon Chinetti would have approved of the big, bad Superfast. And he certainly wouldn't have been afraid…