Supercars
Old Honda NSX or new Honda NSX?
Honda's American cousin celebrates 30 years of NSXiness. You should too
A simple game, dear reader: old NSX or new NSX? It's hardly an original question, but Acura's decision to get the pair together – to mark 30 years since the former was first revealed, no less – is a jolly good reason to pose it again.
Acura is Honda's fancier American cousin, don't forget, and the people who produce the current NSX regardless of which badge it wears. If it's freaking you out seeing these two cars without an iconic H-badge, then console yourself with just how excellent they look without front number plates. Supercars should be exempt from wearing them in the UK, right?
Advertisement - Page continues below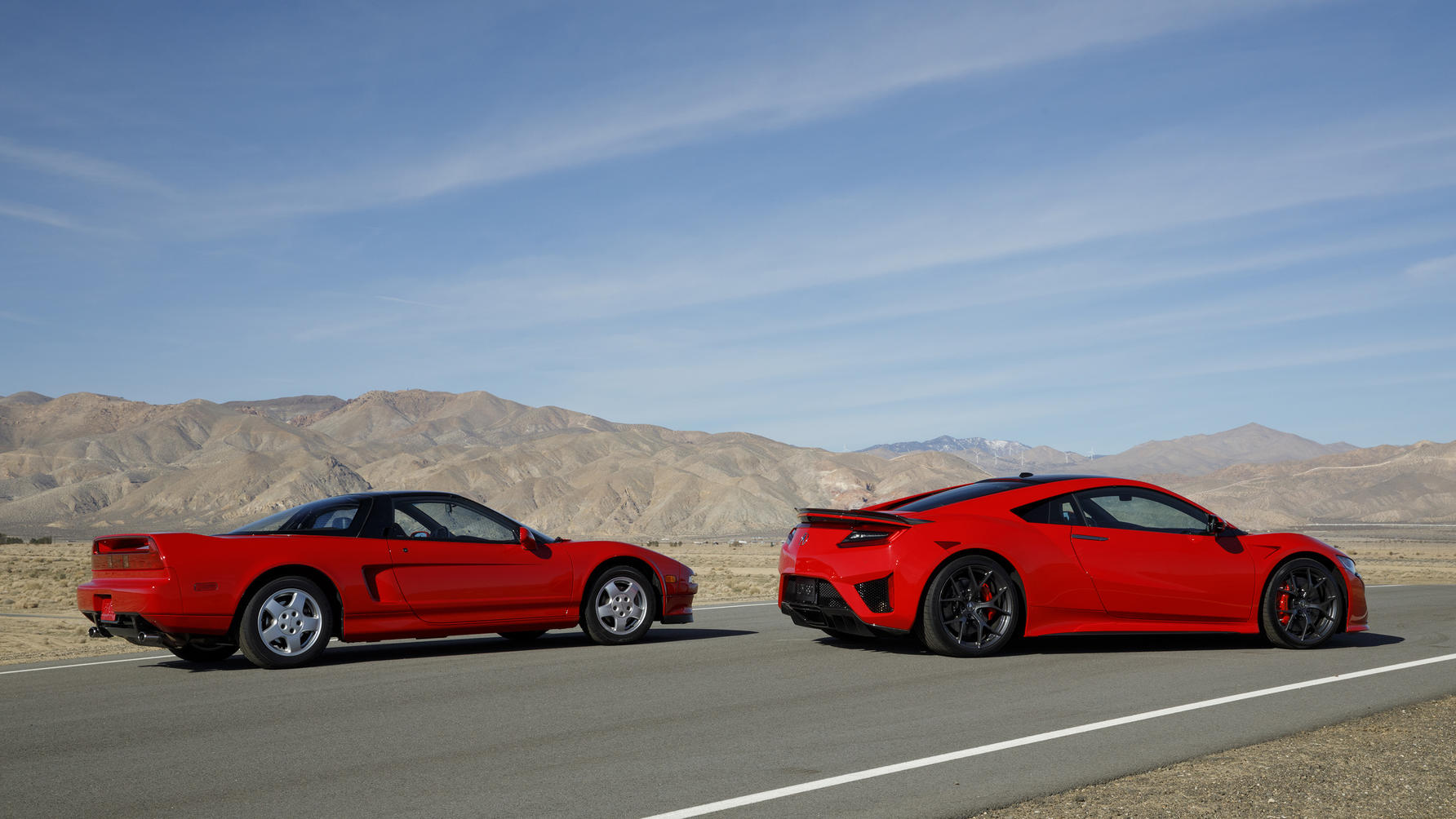 It's also great to see both in gleaming red. Back in the 1990s, when the old NSX's production got into full swing, red was
the
supercar colour. Nowadays you've got slick matt greys at one end of the scale and lurid oranges and greens at the other, with poor old red a little forgotten in the middle ground. As a matching pair, though, these two look superb.
But it's up to you to decide which looks better. Do you prefer pop-up lights or slick DRLs? Fat tyres or huge rims?
All
of the glass or wildly sculptured bodywork?
And perhaps more crucially, 276bhp V6 with manual gearbox and rear-drive, or 573bhp hybrid powertrain with paddleshifters and four-wheel drive?
In short, old or new? If you want to fully research your decision, you should probably click right here…
Advertisement - Page continues below
Top Gear
Newsletter
Thank you for subscribing to our newsletter. Look out for your regular round-up of news, reviews and offers in your inbox.
Get all the latest news, reviews and exclusives, direct to your inbox.