Supercars
Zenvo will launch a new V12-engined hybrid hypercar in 2023
Clean-sheet design features a twelve-cylinder powerplant, e-motor and much power
Zenvo Automotive will reveal a completely new, clean-sheet V12 hybrid hypercar next year, one capable of revving to 10,000rpm.
The design has been kept a secret and shown only to prospective customers ahead of its public debut in 2023. Commercial boss Jens Sverdrup told TopGear.com the hypercar will feature a brand-new modular carbon fibre chassis, a new gearbox, new modular V12 engine and electric drivetrain all designed and built in-house.
Advertisement - Page continues below
The engine will feature twin electric turbochargers – and 'massive' preheated cats sat on top – that alone is capable of producing 1,200bhp. Zenvo is targeting north of 1,500bhp and up to 1,800bhp, although Sverdrup insists they're not building 'numbers cars' but ones that deliver "smiles per mile". The engine will be mated to an electric motor and eight-speed automatic gearbox.
Two versions of the new project are being planned. One will be a GT-style hybrid that could potentially feature an electric motor on the front axle for four-wheel-drive, although that's still up for discussion. The second car will be more track-focused – though still road-legal – featuring considerable downforce. In its lightest spec, the new Zenvo is targeting a weight of just 1,250kg.
The modular chassis could, Sverdrup said, support something else in the future. "It could be on the cards for us to do something like a junior hypercar, that would be a natural next step. Not an SUV."
That car would likely feature a V8 – itself part of Zenvo's new family of 'V' engines, which forms an alternative part of the company's financing. "We do have a lot of business coming in for things like our gearboxes and the engine families." While the V6 and V8 versions of this new Zenvo engine will be available to purchase, the V12 will only ever be fitted to Zenvo's own hypercars.
Advertisement - Page continues below
"When we started this project we interviewed between 150 and 200 customers and dealers, and we asked them what kind of drivetrain they wanted. They wanted zero electric." (Despite this, the new carbon chassis is capable of accepting an electric powertrain, we're told.)
They're not building 'numbers cars' but ones that deliver 'smiles per mile'
It won't join the 300mph club, Sverdrup said, repeating the mantra that it's not a numbers car. "I would say it's way more important to have a car that's fun doing 50mph on a twisty road." (There was a suggestion the new Zenvo could top 270mph.)
He confirmed that interest in the new car is already double the company's total output – it has sold 15 cars over the last 15 years, but since showing the V12 hybrid to prospective buyers, Zenvo has already racked up an order bank of 30.
Top Gear
Newsletter
Thank you for subscribing to our newsletter. Look out for your regular round-up of news, reviews and offers in your inbox.
Get all the latest news, reviews and exclusives, direct to your inbox.
The new hypercar was originally planned to feature a V6 but Sverdrup admitted the V12 was a 'dream' engine to install. "Now is our chance," he said. "If we're ever going to do a V12, this is the last chance. And that's why people are buying these cars."
He admits the reason why there's so much investment in hardware is "in the Scandinavian region, we don't have a 'motorsport valley' like you have in England. You can just go and find suppliers for everything. In Scandinavia we don't have that, so we have to invent things and do it ourselves, basically.
"Look at Koenigsegg. They've gone that way out of necessity."
Sverdrup - who previously did stints at Koenigsegg and Czinger - points to Zenvo's financial stability, too. Coupled with the 30 deposits for the new hypercar – and engine/gearbox business – is money from a set of investors in Prague. "It's a long-term investment. They see the brand value is going up. I think they see it as a pretty similar trajectory as Koenigsegg – which is pretty close geographically. They know it's a long burn.
"But still, we're trying not to waste money. Although the new car is a big budget car, I believe we're doing it a lot more efficiently and smart than many other bigger brands would do it."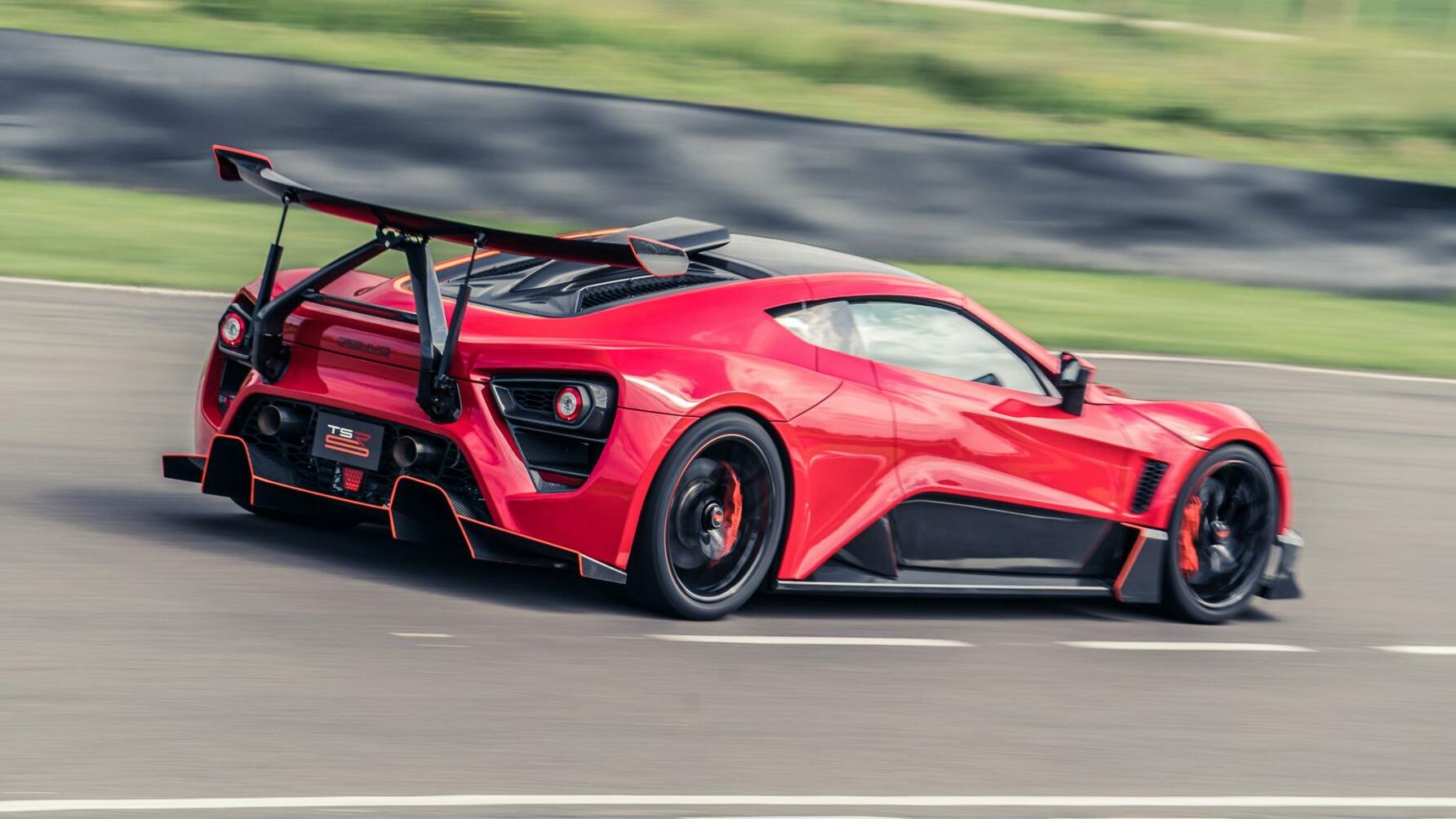 Pictured: the Zenvo TSR series