News
TG Guide to Small Cars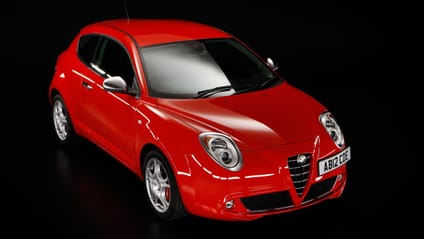 Alfa MiTo

: It might sound like a pizza, but thankfully it doesn't drive like one. Say what you want about the looks, but it's fun to drive and has more kit than a Mini.

Advertisement - Page continues below

Chevrolet Aveo

: Brand new car that does the usual Chevvy thing and offers cheap motoring. Can we get excited about it? Not really.

Citroen C3

: A small hatch that's quite funky but of dubious build quality. Nowhere near good enough to compete in this fast-moving market. Why have this when you can have a C4?

Advertisement - Page continues below

Daihatsu Materia

: New city-sized car from Daihatsu. Small and boxy to suit Japanese tastes, but could be an icon-in-waiting.

Fiat 500

: Will probably look better with your missus driving it, but still, not much cooler on the road at the moment. Retro can be awful, but here it's all good.

Fiat Grande Punto

: The next car (after the Panda) to be tasked with keeping Fiat's fortunes heading in the right direction. Claimed to look like a mini Maserati, but the quality is lacking.

Ford Fiesta

: All new Fiesta is the cutesiest yet. But don't worry, lads, you'll like it too – it's just as good to drive as it is to look at.

Advertisement - Page continues below

Ford Fusion

: Blandly styled 'urban tough' jacked-up Fiesta. The elderly and size-challenged may appreciate its raised driving position. A Honda Jazz offers greater flexibility inside.

Honda Jazz: The old Jazz was excellent. This is even better. Challenges the Fiesta for sexiness too (or is that just us?).

Advertisement - Page continues below

Hyundai i20

: Safe and practical, but so's lots of the opposition. Not interesting enough and not cheap enough.

Kia Rio

: Cheap motoring built to a price. That price being £1.34, exclusive of vouchers and that weird coin you found in the ashtray of your summer holiday rentacar.

Mini

: New in almost every way, though you'd struggle to tell. Growing up has also lost a vital bit of feel, but it's no less capable for that. New Clubman has an extended wheelbase.

Mitsubishi Colt: What happens when you cross an Evo X with a city runabout? You get a Colt. There's no disguising it, that front end is pure Lancer. Shame it won't go like one.

Nissan Micra

: Cheeky and charming, if a little froggy looking, this high-tech supermini has a funky and spacious interior and decent dynamics. There's even a new coupe-cabrio version.

Nissan Note

: Renault Modus-based compact clever-dick motoring. All very well in principal, but it would seem a lot more convincing if anyone was actually buying them.

Peugeot 1007

: Peugeot's take on the urban assault. Slidey doors prove to be more than a gimmick. Semi-auto transmission on the 1.6 is to be avoided but it's better than you think.

Peugeot 207

: Huge improvement over the 206 that somehow still disappoints. Sharp looks will appeal to extroverts, but the sensible money will be going on a Clio. SW adds a big boot.

Proton Satria Neo

: Badge kudos of Matalan, but not actually as bad as you'd expect. Rough engine note aside, it rides OK and the motor's reasonably peppy. Dodgy interior styling, though.

Renault Clio

: Bigger, better, quieter version of the perennial Renault supermini. Though it's not actually that 'mini' anymore – the new one is a full 20cm longer (NB Campus is still old-shape).

Renault Modus

: Facelifted Modus still emphasises the practical side of things. New Grand model gives even more bootspace, but we can't see why a whole new model was needed for that.

Seat Ibiza

: All-new Ibiza has a lot to live up to in this competitive class, but we quite like it. It drives well, the pricing is good and it looks cool. Plus, you won't be one of the herd with one.

Skoda Fabia

: All-new from Skoda, and it needs to be a goody because this is Skoda's cash cow. Fortunately, it is. New design freshens it up, new interior raises the levels even more.

Suzuki Splash

: All new car that shares lots of parts with the Vauxhall Agila. Both are much more interesting to look at these days, and actually drive OK as well.

Suzuki Swift

: Very European in its conception. No longer the preserve of cash-strapped pensioners, the new Swift is the car to elevate Suzuki into the realms of the mainstream car market.

Toyota Yaris

: Brilliant as a tiny car – if a little anonymous. Like all Toyotas, does a lot of things well, but nothing brilliantly. Interior quality is high and the versatile rear seat is useful.

Vauxhall Agila

: All-new car that shares a lot with the Splash. Bigger than the old version but still not huge inside, the Agila tries to tackle the city car market with cute looks. Rides well though.

Vauxhall Corsa

: Lacks the Clio's panache even though the new look has turned it from dull also-ran into class contender. New interior is the biggest revelation as quality and design are improved.

Vauxhall Meriva

: Vauxhall's new small, child-friendly MPV, and a decent response to the very excellent Honda Jazz, but not the car that we'd buy in the sector – that would be a Modus

Volkswagen Polo

: Universal supermini – easy to park, competent, practical and with three doors or five. We wouldn't tell you not to buy one but there are more interesting cars out there now.