Top Gear Advice
Car control with Catie: driving on sand
Extreme E driver, TV presenter and British rallying star Catie Munnings shares some driving wisdom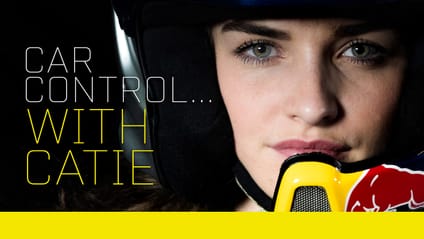 No two days are the same even in the same area of desert, the wind picks up overnight and blows the top layer of sand which can completely reshape a dune. The sun also plays tricks on you – at midday when it's directly above you, it creates the illusion that dunes are flatter than they are. Locals' tip: hit the dunes before 11am, and after 3pm; you'll miss the heat and if you're in Arabia, enjoy some of the best hummus of your life for lunch.

Advertisement - Page continues below

Lowering the tyre pressure will increase the surface area on the ground, reducing the load and making it easier to drive on top of the sand. I had my fair share of drama in the Extreme E Desert X Prix in 2021, having to make a full quali run on three wheels after my teammate had a blow out. Ironically, this was easier in the deep sand when climbing and diving off the dunes. Also don't forget that lifting off in deep sand is like putting the brakes on.

The TV cameras don't do the dunes justice. They are seriously intimidating. If you've watched the Dakar rally, you'll have seen drivers turn and roll a few metres along the ridge, before diving down it. They do this to check what's on the other side of the peak. The last thing you want to do is climb it straight on, and jump straight into a desert tree, rock or sand bowl that you can't get out of... or even land on another competitor over the peak.

Advertisement - Page continues below

Driving sideways on a camber towards the top of a dune is the sketchiest part. You need enough momentum to get to the top, but not too much speed to jump over the top and nosedive. If you feel the momentum dipping, turn sharply downhill. At this point, the force of gravity on the car is greater, and if you're climbing a reasonable angle It could mean tipping and rolling down the mountain. I may have been there before...