Top Gear Advice
Car control with Catie: left foot braking
Extreme E driver, TV presenter and British rallying star Catie Munnings shares some driving wisdom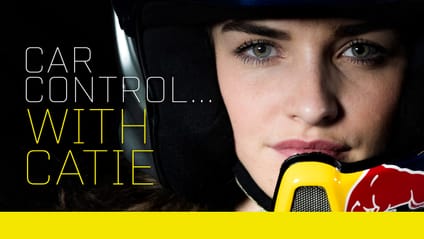 Be honest, who hasn't watched an in-car video of a rally driver on gravel and wondered what it was like to brake with your left foot? Due to a complete lack of calibration and sensitivity in your left shoe, most first encounters result in nearly launching yourself through the windscreen, so a road car on an open road is probably not the place to perfect this technique... but on a rally stage against the clock, it can definitely save you a few seconds.

Advertisement - Page continues below

Want to race? You'd better get practising, because nowadays most modern race and rally cars will require full-time left foot braking – this is because they use sequential gearboxes, meaning the clutch is rarely used and the left foot is free. It doesn't take an F1 engineer to understand the time lost from having to move your foot between the brake and the accelerator isn't ideal... every tenth per corner adds up!

Some of the more subtle time is gained in using both the accelerator and brake at the same time. No, really. Picture a fast flowing gravel road, with crest after crest at very high speed – it would be too much to lift off the throttle and push the brake, but sometimes you need to bring the centre of gravity down to keep the car reactive. You can do this by applying a tiny amount of brake pressure while keeping the throttle pressed on a crest.

Advertisement - Page continues below

The same principle applies to jumping. I had a very interesting conversation with my Extreme E co-driver Stéphane Peterhansel about controlling the attitude of your car just before take-off by brushing the brake without lifting off and losing chunks of valuable speed. In the unknown dunes of Dakar, where lifting off in sand can scrub speed seriously quickly, this is golden advice! Now get out there and get that left foot of yours up to scratch.