Top Gear magazine
TG's Heroes of 2016: Alex Zanardi
We sit down with ex-F1 driver, two-time CART champion and six-time Olympic medal winner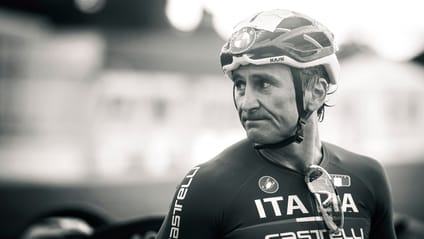 Inspirational is the word most often associated with Alessandro Zanardi – the first of TG's Heroes of 2016. In 2001, the ex-F1 driver and two-time CART champion lost his legs in a horrific accident. He now describes it as "the biggest opportunity of my life – it became my greatest chance". Since then he has won six Olympic medals, and five World Championship golds. Fifteen years to the day after his crash, he lined up for the start of the handcycle road race at the Rio Paralympics.

Ollie Marriage: You'd won gold in the time trial the day before. Were you disappointed to 'only' win silver that day?

Alex Zanardi: No, because quite frankly that was a better way to end my day than 15 years before. It was a better ending, finishing with a silver medal, not in a hospital bed in Berlin. But I have to say I was not in the racing mood that day. All the pressure I had put on myself, the pressure that pushes you and means you forget the pain in your muscles, fell off my shoulders when I won gold the day before.

This feature was originally published in issue 290 of Top Gear magazine

Advertisement - Page continues below

OM: You went on to win another gold the day after in the team time trial. Two golds and a silver from Rio isn't a bad haul!

AZ: I know, the same as I got in London! But let me tell you – the time trial isn't a very spectacular race for someone watching, but on the other hand it's the most scientific exercise, it's not like the road race where you could play a strategical tactic and sprint toward the end or draft somebody and find yourself in the right situation to clinch a result. Time trial – you either have it or not. So to win that race for me is a great satisfaction.

OM: Is it those more scientific challenges you enjoy?

AZ: This is very much down to the way I am. I believe because I am that way I have been successful in motorsports – not very successful, but reasonably successful, because this aspect of mine pays a dividend in understanding the race car. This curiosity I have for technical aspects drove me to be a decent test driver and therefore allowed me to express my driving skill in a better way.

OM: I read that you not only built your first go-kart, but also designed your own handcycle and prosthetic legs…

AZ: To say design is too big a word, but I think in these days technology provides us with many possibilities, but technology can either be magical or diabolical. There are so many options that if we let technology influence our desire, our sense of wishing what we want, then tech is diabolical. And a clear example of that is people thinking they need all these devices otherwise they feel amputated in their life. On the other hand, if you want to do something because you are a curious man, technology can give you a very interesting shortcut in achieving that. 

Advertisement - Page continues below

OM: This curiosity, this pragmatic, optimistic mindset, must have helped you cope after your accident.

AZ: Well, I believe for everything that happens in life, there's never only good or bad stuff, it's always a combination of both. It wasn't easy to identify what was good in what happened to me 15 years ago, but I guess I found it. The fact I was alive, the fact I still had an opportunity and I used that as a leaning point to build everything else. So my accident became a big opportunity, but that was also something that happened that I couldn't change any more, because in life you don't have the reverse gear. So since I couldn't change it, it was worth proceeding in that direction and investigating what things I could find along the way. And here I am. Anything that occurs in life can be turned into an opportunity. 

OM: I think that's why people see you as inspirational. Does their belief in you inspire you to greater heights?

AZ: To a certain degree yes, but let me say this – in total honesty, total honesty. Real talent does not belong to what you're watching in getting inspired but to your capability to seek your own direction from what you're watching. I guess it's totally understandable in someone who bumps into some sort of adversity along his life to need some inspiration sources, and maybe somebody looks at me and says: "Wow, shit, if he does what he does, I may as well try."

And when you try the first attempt, if it's an honest attempt, not like "I want to go to the Moon tomorrow morning," if it is something honest like "I'm here, I'm in this situation, but I still have something and I'm going to try to do something reasonable tomorrow," well, that is a reasonable attempt. And if you achieve that, that attempt will grant you a result and that result will give you more encouragement, more self-confidence in trying something bigger the following day, and step by step your life will be back exactly where it was before.

OM: Did you hear about the tribute Alex Brooker paid you on The Last Leg TV show in the UK?

AZ: Yes, I actually saw what he had to say about me, and I was similarly very, very proud of his words and the way he actually talked to people very naturally. He spoke from his heart and I was very touched. But once more as I just said to you, this is what he's been able to see in me. It's not necessarily what I am for everybody. 

OM: Is there anyone who inspires you, though?

AZ: In Rio I had the privilege of meeting this German girl called Vanessa Low. I was very, very impressed by her. Very impressed by how much toughness she has in her head. Young, but very mature, very intelligent. Like me, she is a double amputee above the knee – but she does athletics! The 100 metres, 200 metres and long jump. Normally you don't have a class which is specific for her kind of disability because it's not contemplated scientifically that a human being in her condition could run. It's as simple as that. But she runs. She really runs. She won silver medal in the 200m and gold medal in the long jump. Which is just amazing.

Advertisement - Page continues below

OM: Now Rio is over, what next?

AK: I take it as a compliment that you pose the question, because it really means that you are expecting something! "Hey this guy keeps shooting fireworks every day, for sure he has something in mind." I will be 53 by the time of the next Games, in Tokyo – perhaps I will go there as a mechanic!

But let me tell you this: above all, motorsports is my passion. So after Rio I had a race in the BMW M6 in the Italian GT3 championship. And in my sweetest dream I hoped I could finish on the podium. No, that wasn't the case. I actually won the race, which was amazing. And I tell you, I cannot expect people to go "Wow!" as loud as they did for my gold medal at the Paralympic Games, but in my heart that win was at least as big as the one I collected in Rio. So once more I was able to prove to myself that this old fart that I am is still capable of steering the wheel!