Best of 2018
Five games we're looking forward to in 2019
Our pick of the driving games arriving in the next 12 months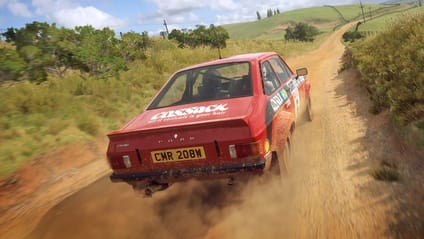 Regardless of what's been happening in the wider world, 2018 was certainly a good year for fans of racing pretend cars around. We had chaotic vehicular stampedes, inch-perfect replicas of racing wheels and an idyllic version of Britain ripped straight from a tourist board ad.

But as we hurtle into 2019, your primary concern shouldn't be geopolitics, the environment or who's going to win Game of Thrones, but instead what new driving games will be worthy of your precious cash. Here are five new racing games arriving in 2019 that you'll want to keep your eye on...

Advertisement - Page continues below

Rallyists rejoice, Dirt Rally 2.0 is arriving in late February on Xbox One, PS4 and PC. In spite of the fact that this is technically Dirt 7 (and if you're being even more pedantic Colin McRae Rally 13), the name Dirt Rally 2.0 has been picked to evoke two of the finest games in the franchise: PS1 classic Colin McRae Rally 2.0 and the more recent Dirt Rally. That's like Scorsese announcing a movie called Taxi Driving Goodfella.

Based on the statement of intent, Dirt Rally 2.0 should be nigh-on essential. We're expecting an evolved version of Dirt Rally's convincing sim handling and authentic rally stages from Argentina, Poland and Australia. Combine that with stunning visuals, the only way it could be more realistic is if you had to jump off your sofa and change a tyre every time you got a puncture.

Assetto Corsa Competizione

If you're already a card-carrying sim racer you'll be familiar with Assetto Corsa. This PC follow up focusses purely on the ever-popular GT3 class of racing, recreating the cars and circuits of the Blancpain GT series. That means your favourite supercars, only with a huge rear wing, an aggressive front splitter and a diffuser you could park your bike in. If you could pedal fast enough to catch it, that is.

If you're old enough to remember classic sim GTR 2, Assetto Corsa Competizione looks like the spiritual sequel we've been waiting well over a decade for. While the full game won't be available until mid way through 2019, you can actually sample a reasonable chunk of it right now by downloading the 'Early Access' version from Steam.

Advertisement - Page continues below

Fans of drifting usually only get scraps from the sim racing table, but the upcoming PC title Drift 19 promises to be a serious, dedicated take on the sport. You'll be tuning and modifying your vehicle, competing in international drift events and presumably spending the GDP of a medium-sized country on replacement rear tyres.

Technically Drift 19 doesn't have an announced release date, the official site just says it's 'Coming Soon'. It'll have to arrive at some point in 2019, though, otherwise they'll have to redo all their logos.

We're completely in love with Nintendo's portable console and it's absolutely the best way to challenge baffled fellow commuters to an impromptu Mario Kart race. It's rather short on serious racing games though, with only the slightly underwhelming Gear Club Unlimited games coming close to scratching that itch.

After a successful rerelease on mobile last year, multi-discipline semi-sim GRID Autosport is coming to Switch in 2019, where you'll benefit from the added finesse of steering with a proper controller rather than smearing your touchscreen with thumbprints. Alright, the game itself is technically four years old now, which is about 92 in videogame years, but did you bother to play it when it was first released? Exactly.

If you're a long time PlayStation gamer, you'll remember split-screen kart racer Crash Team Racing fondly. Unless you were the poor chump getting clattered out of the lead by a rocket on the final corner of the final lap, that is. Crash Team Racing Nitro Fueled, landing on Xbox One and PS4 in June 2019 is that same beloved and/or loathed game but with completely overhauled graphics, so you can enjoy it without feeling like your eyeballs have been sandblasted.

The retro package is beefed up with additional circuits and an online multiplayer mode, though we maintain that when you're playing against mates, it's always best if they're within tactical elbowing distance. All's fair in love and kart racing games...