Best of 2022
Celebrating two gamechanging icons: the BMW i3 and Audi A2
The revolutionary A2 and i3 should have paved the way for more clever, lightweight cars, but didn't
Where have all the clever cars gone? I fear this is a rhetorical question, at least for the next decade or so. We've heard the excuses before, but in the aftermath of Covid and Brexit, and while dealing with the fallout from the war in Ukraine and semi-conductor shortages, car firms are also being expected to pivot into electric. Technology they're only just starting to understand, that's requiring vast investment in everything from procurement to production. So the last thing any firm is going to do right now is take a risk. They need return.
And clever cars don't sell. God it pains me to have to write that. Over the seven years it was on sale (1999-2006), just 176,000 A2s were sold. In the year it went off sale Audi sold more A3s – significantly more – than the A2 achieved in its whole life. The losses, estimated at 7530 euros per car, were considerable – 1.33 billion euros. Back in 2013 the Economist ran an article titled 'Zoom, sputter, aagghhh!!' that detailed the most loss making cars. It's full of clever risk-takers: Smart ForTwo, Peugeot 1007, Mercedes A-Class – although to digress for a second, perhaps the biggest revelation surrounds the Bugatti Veyron. It was famously the first ever €1 million hypercar, but if Bugatti wanted to make any money on it, they should've charged €5.5 million. That's right, according to the Economist it's estimated that Bugatti lost €4.5 million on every car sold. 400 Veyrons lost the same amount overall as 1.2 million Mercedes A-Class.
Advertisement - Page continues below
The A-Class is of course the other car we could have lined up here. It was the first of the German premium brands to embark on a radical small car program, back in 1997. Merc's approach was all about packaging. It featured a twin floor layout that sat passengers higher, sandwiching the mechanical gubbins in much the same way that an electric car does its battery. The transverse engine was tilted so that in a crash it would submarine down and back under the passenger compartment rather than into the driver's feet. The engineering of it was brilliant. Of course as the elk test proved it wasn't particularly adept at avoiding an accident in the first place…
Anyway, the Audi and BMW. They didn't ever overlap in showrooms – the A2 died seven years before the i3 arrived – but the philosophies that underpin both were similar. Each took a radical approach to challenging the conventions of the day.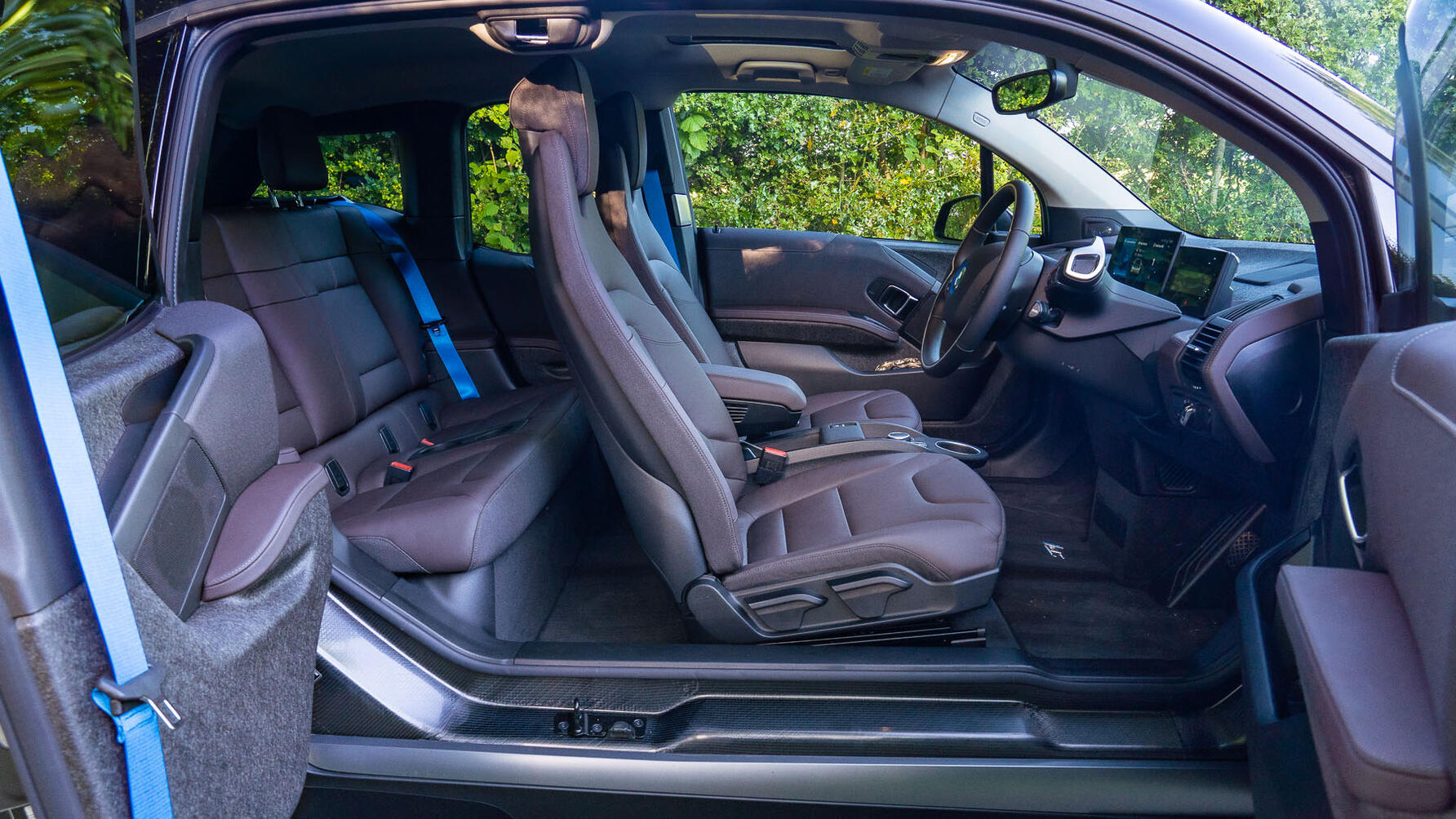 I know the A2 doesn't look it, but it was all about efficiency. Efficiency of weight and aero. Its aluminium frame was 43 per cent lighter than the steel equivalent, so the base car weighed just 895kg when most rivals were 200kg more. Aluminium was nothing new to Audi – it'd used it for the A8 limo from 1994, but it was unusual to take that technology straight from flagship to base city car missing out all the saloon and sports steps in between. I mean it was great, exactly the sort of approach that should work, but would inevitably drive up costs and limit sales. Unless you're Lotus, light weight is a hard sell.
Aero is more easily understood, and the A2's slightly puffy profile was very aerodynamic, with a 0.25Cd drag factor. Surfaces were rounded, panel gaps minimised, you couldn't even open the bonnet. Instead the fluid fillers were accessed via a fold-down plastic flap. The most efficient was a 'three-litre' 1.2 TDI diesel – the three litre referring to it needing that much fuel to travel 100km, equivalent to 94mpg.
Advertisement - Page continues below
They didn't sell many of those, the bulk of sales going to 1.4 petrols and diesels. This one's a diesel. The three cylinder is a little rough and clattery (it always was) but torquey, charismatic and capable of more pace than you'd credit. It's also almost impossible to get it below 55mpg. It feels structurally very solid, visibility is the biggest issue due to the bar across the back window and the encroaching A-pillars which hem your view forwards, but even so, it's engaging to drive. It feels narrow and a bit stilted, but rides more deftly and flows down the road much better than its 'rival' here.
It's one of those cars that's so obviously been entirely over-engineered. The cupholders have been diligently designed, there's a sense of purpose and panache to the car that's absent from almost any other – you can just tell that the designers and engineers of this car loved working on it, went that extra mile.
See also the BMW i3. Did BMW suspect from the outset that it was on a profit-margin knife edge? It must have done. It must have looked at the case studies of the A2 and the A-Class (which switched its upright stance and spacious packaging for conventional proportions in 2012), plus the Smart ForTwo and perhaps even the Peugeot 1007 and suspected they were in for a choppy ride. Maybe that's why it doubled down, went in so hard with the design and tech, the packaging and structure in a bid to take itself out of the usual city car realm.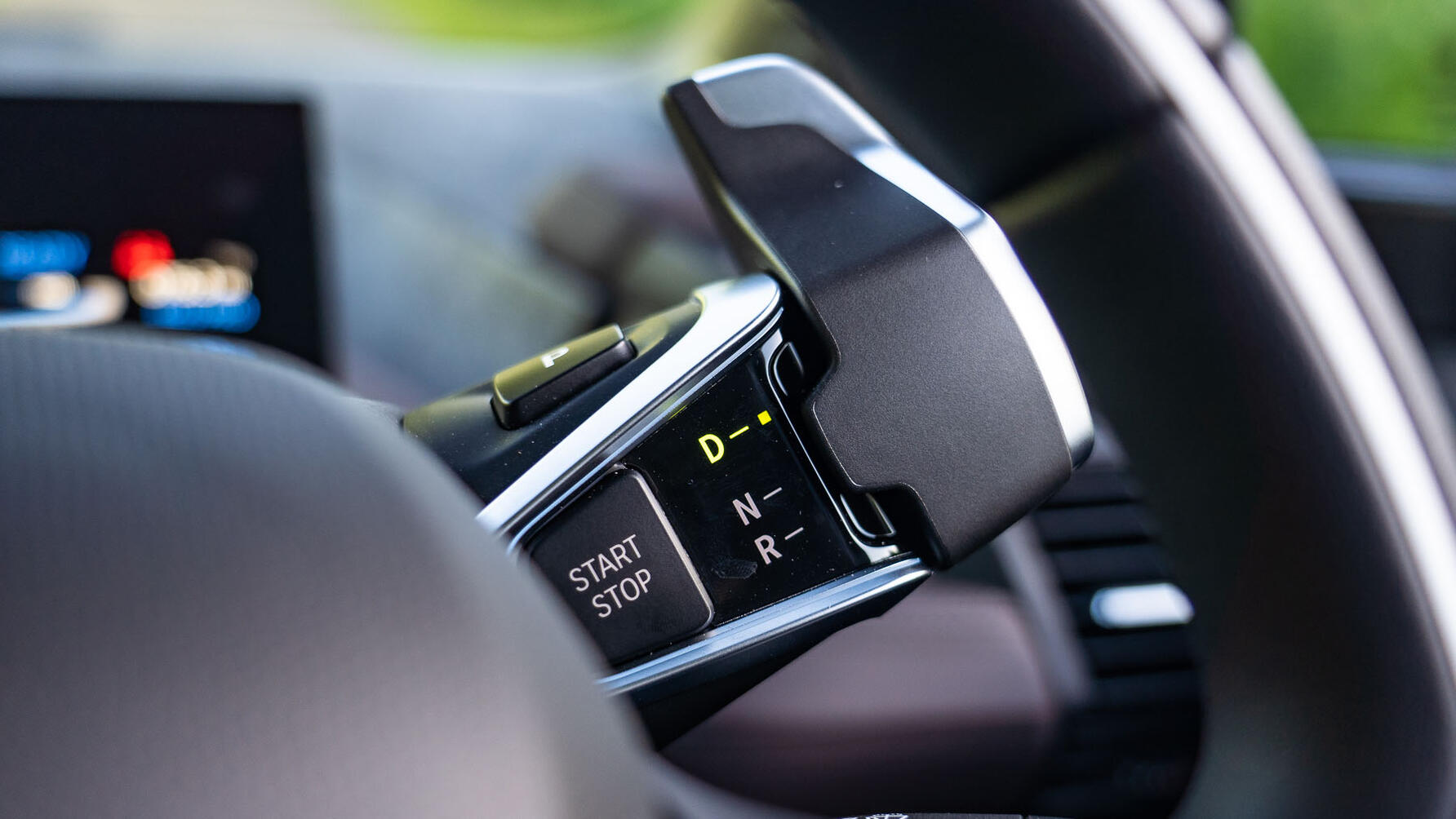 It even launched the i3 alongside the i8 supercar, hoping the reflected glory would work both ways. To some extent it has worked. It survived on sale for eight years and looks as fresh and modern today (production ceased back in July) as it did in 2014. But global sales of less than 250,000 (plus it had the advantage of being sold in America, which the European-focused A2 never was) mean BMW must have lost a fortune on it. The word on the street is upwards of €1000 per car, so around €250 million total. That's not bad actually. This, don't forget, is a car with a carbon fibre chassis that required completely new construction techniques for a mass market firm utterly unused to such things.
Top Gear
Newsletter
Thank you for subscribing to our newsletter. Look out for your regular round-up of news, reviews and offers in your inbox.
Get all the latest news, reviews and exclusives, direct to your inbox.
One of the main sells was its light weight, and we know how that panned out for Audi. We're seemingly (and concerningly) now used to mid-market crossover EVs weighing two tonnes. The first i3 weighed just 1,195kg. Even the later i3S you see here with a bigger 33kWh battery and 175-mile range is only 1,365kg.
It should have become the template for city EVs. Yes, the design is challenging, it's a marmite car if ever there was one, but it had two upsides: it brought new customers to BMW and it was a very powerful brand builder. For a while no-one bar Tesla looked more serious about our electric future. Now, every i3 you see is a reminder that BMW had its fingers burned. The Leipzig factory that built it is now being repurposed to produce the next gen Mini Countryman. And, most upsetting of all, if you ask BMW what's replacing the i3, it will point you in the direction of the iX1. A copycat electric crossover. They'll sell hundreds of thousands of course, but no-one will remember it.
Doesn't matter. Gambling isn't how vast multi-national car firms make money. Let's just be glad BMW did gamble, did choose to lead the electric revolution in a clever direction, even if it has forced others to adopt a more conservative strategy. Because the i3 is tremendous. Like the A2, the cabin is a cut above. But it goes beyond bringing exec materials and execution into city car size, because the design is breathtaking, probably the most creative cabin of any car this century. BMW rethought the gearlever, repositioned the buttons and controls, blended them perfectly with recycled and innovative materials and made the whole feel both futuristic and earthy. It is a triumph, a car you relax into and sigh contentedly (although perhaps the seats could be a touch softer). The clap-hands door arrangement was always going to be controversial, but again the cabin space and packaging was way ahead – better than the A2, verging on the A-Class.
People like me have long criticised the way it drives. I half expected to drive it again after a few years away and discover the suspension was more rounded and absorbent than I remembered. It's not. It's disconcertingly jittery, making it hard to trust the handling. You sit high, it feels narrow and although it stays reasonably level through corners, the wheels hop and skip about. It's not comfortable around town either. I can understand why it wasn't softened off, but would have loved to see what a more relaxed version felt like. The steering is almost uncomfortably quick compared to the Audi's, and with 181bhp it's more than swift enough to inject some pep into driving out of town, let along in urban areas.
And it's efficient. The i3S claims 3.8 miles per kWh, the regular i3 4.7. I got over 4mpkWh without any effort, and I'm now struggling to think of another EV that's come close in similar mixed driving. But it's not about the driving with the i3, it's not even about the efficiencies, it's about the experience of life on board. Because even more so than the Audi A2, it punches way above its weight there.  
It's easy to look at both of these and say that they were ahead of their time, but unfortunately I don't think that's the case. They were on an entirely different path. I don't think weight saving will come back as long as we all focus on range rather than efficiency, and start to take brake and tyre emissions seriously. Car firms are now actively admitting their big SUVs are close to three tonnes. And there's nothing clever about that. Nothing.
The Audi A2 and BMW i3 are among the most intelligent cars ever created, both coming up with radical solutions to everyday problems and in the process making cars more efficient, more welcoming, better built and more enjoyably designed. Both are brilliantly conceived. But car buyers, shelling out large wads of money, are a risk-averse bunch. They'll happily lap up retro (BMW's Mini, even the VW Beetle) but present them with something genuinely ground-breaking and they'll run the other way. The one advantage for you and me now is that these two are now a) affordable and b) becoming collectible. The car firms may have lost millions on them, we might just turn a profit.