Big Reads
The big electric car test: Renault Megane E-Tech vs Volkswagen ID.3 vs MG4 EV
Looking to go electric? There's never been such choice on offer, especially if you're in the market for a family hatchback
The very existence of this test is another sign electric cars are at maturity. Until now, it wasn't really possible to assemble a three-car electric comparison among what you might call heartland hatchbacks. Not in the old Focus vs Golf vs 308 fashion. There just weren't enough EV hatches around, so you'd end up with one in the group that was too big or small, or had a mismatch in battery size or power. But today, we've got three cars all very close in size and spec and absolutely matched in purpose.
Except for one thing. Price. The MG is £11k less than the other two. Lease them on a typical three-year deal – three months down, 8,000 miles a year – and it's about £450 a month for the MG and £600 for the others. It's not hard to imagine someone who had their eyes on an ID.3 a few months ago will now be looking at the MG, just because that difference in finance can begin to offset the amount by which their mortgage has gone skyward. They might have qualms about buying a car from a Chinese state-owned company, but they'll silently mouth the words 'cost of living crisis'. Although if people who can afford new cars think they're in a crisis, they might like to try being people who can't afford new cars.
Advertisement - Page continues below
Photography: Jonny Fleetwood
Anyway, the hardware. Is the Renault better than the same price big-selling VW? And is the MG's cost saving detectable in the actual car, or is it just a reflection of the economic and social systems of its country of origin?
All these three are built on all-new specialist electric platforms, rather than the ghosts of combustion past. So they have long wheelbases and short overhangs. The VW and especially the MG seem to have been styled with the intention of advertising their new age propulsion. See their abbreviated shovel noses and gaunt flanks.
Advertisement - Page continues below
The Renault's more voluptuous shape is surely more crowd pleasing and it looks more expensive than the others. Its flat bonnet and black arches give it the crossover look that fashion mandates, but that's a well crafted illusion. Its roof is actually the same height as the MG's. The VW is tallest, if only just.
From inside, the Renault's high waistline and shallow glass make the front seat seem cosy, even if actually it's as roomy as the VW and MG which are glassy and so feel airier. In the back all have the same issue: their floors are a little high because of the battery beneath, so rear passengers' feet can't squeeze beneath the front seats, making legroom tight. A remedy exists, though. The people in front just need to raise their seats a bit. That's fine, because you won't need a low-slung touring car driving position until you're driving solo. The Renault's boot isn't as long front-to-back as the MG's and VW's but it's deeper because they have a motor beneath.
So it's basically evens for accommodation. But the cabin styles diverge widely. The VW's aims for progressive interior styling. It's got graphically simple interfaces and a notable lack of clutter. The driving position is good too. But the transition from CAD rendering to production actuality has been a failure. Materials are hard and cheap feeling, a world away from what we used to expect from VW in the analogue era. And the digital bits, VW's displays and touch switches are a well documented facepalm, boiling your blood when you try to operate them in a hurry on the move.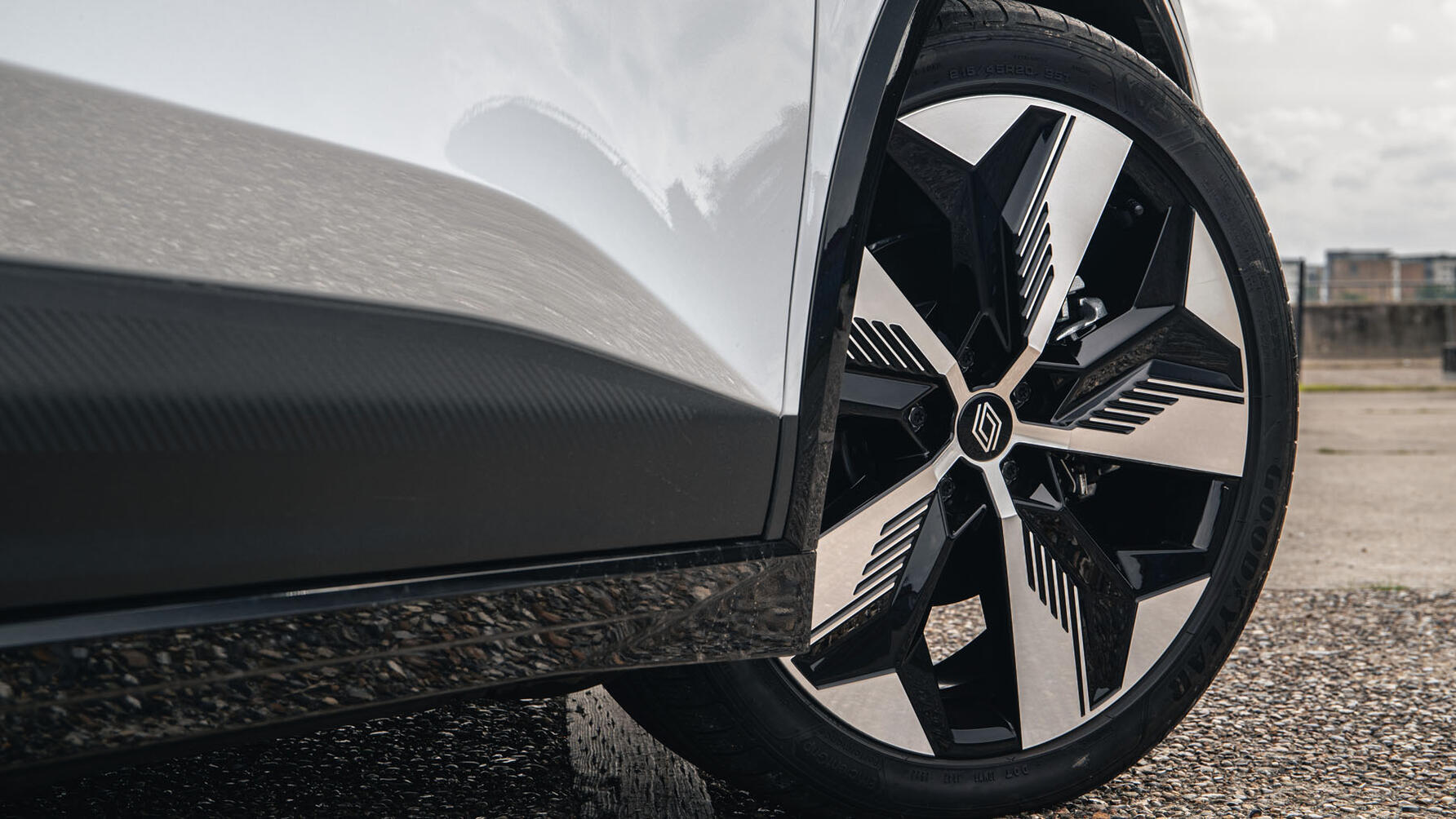 The pared back driver display is a philosophical choice by VW. It's implying you don't need to fret because everything's being taken care of in the background. It doesn't habitually inform you of consumption or battery charge. Those things are buried in menus and even then info is pretty scant. It's perhaps a reasonable line of thinking: most people probably don't want to be bombarded with technical information and configuration options.
The Renault has far nicer trim material, plusher seats, stitched cloth on the dashboard and doors, and a sharper touchscreen. It feels by far the most expensive interior here. It's also miles easier to operate, thanks to a load of hardware switches for things that aren't necessarily the most important functions of operating a car, but are the ones you tend to need in a hurry. The steering wheel buttons have a more satisfying action too.
The MG, as per the VW, has swept away most buttons. And again, that sparseness, set into a lot of straight lines and hard trim, can make you feel like you're driving one of those fancy subdivided lunchboxes. Its seats look sporty but are a bit hollow backed. The screen system by default shows you more than the Volkswagen, but some of the sub-menus are overloaded.
The MG also places a big trip computer ahead of you, and a section of screen that graphically maps all the surrounding traffic. Unfortunately it often gets that wrong, misidentifying lampposts and pushchairs as motorcyclists. Turns out the MG's standard 'Pilot' advanced driver assist functions are indeed ambitious in scope but clunky in operation, grabbing at the steering with the smoothness of a ham-fisted learner. I'm sure it works well enough on China's new open highways. Over here, not so much. The VW doesn't have such a full assistance package and like the MG it grabs brutally at the wheel when it thinks you're apexing too close to the white line in a curve. The Renault's systems are comprehensive and state-of-the-art capable.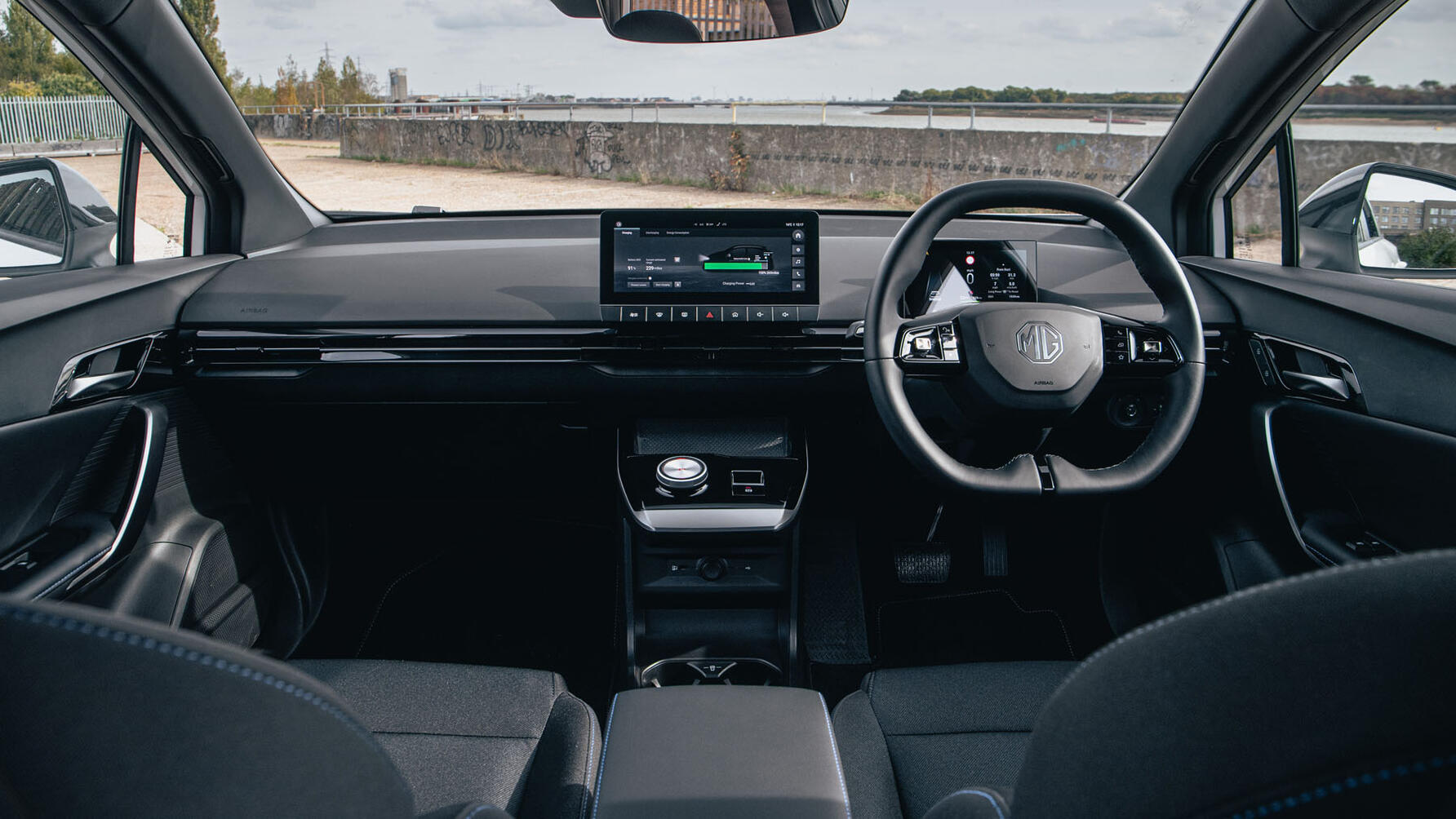 The Renault is slightly the most powerful. Its 220bhp – versus 204 for the others – gives it a small acceleration advantage. But the VW is very slightly the torquier, with the MG trailing a little. So the VW can use its torque and rear-drive traction to scoot off the line a little faster, at 7.3secs 0-62mph, then the Renault and finally the MG at 7.9. Not much difference really.
Top Gear
Newsletter
Thank you for subscribing to our newsletter. Look out for your regular round-up of news, reviews and offers in your inbox.
Get all the latest news, reviews and exclusives, direct to your inbox.
The MG also slightly trimmed its power output after a few miles of being pasted down a twisty road. That's a hard circumstance for the battery, electronics and motor because it's alternately pulling lots of power in both the drive and regenerate directions. Even so, thermal warnings like that seldom happen in EVs outside of hot weather track conditions.
The Renault's driven front wheels do sometimes chirp for traction, but its TC isn't intrusive. The steering is very quick and slightly light, and so are the brakes, so you'll probably drive jerkily until you've calibrated your hands and feet. That done, it feels right on your side, changing speed and direction more in response to your thoughts than your physical inputs. Indeed it could do with being a bit more tactile: the steering is numb of feedback. The overall chassis set-up is brilliantly composed, serving up terrific damping and control on quickly taken difficult surfaces. The ride is taut but never harsh and noise from tyres, suspension and rushing air is well hushed.
The ID.3 is a soft blanket of reassurance. Its steering is progressive and solidly weighted, the brakes easy to modulate. Tip it into a corner with ambition and it just shrugs, working gamely to follow the course you've steered. If it's a tight bend or a wet surface you might get the beginnings of oversteer but then the traction control cuts the power like a guillotine, so you won't try that sort of thing again. The ID.3 has the softest ride here, but loose damping can make you uneasy on a B-road.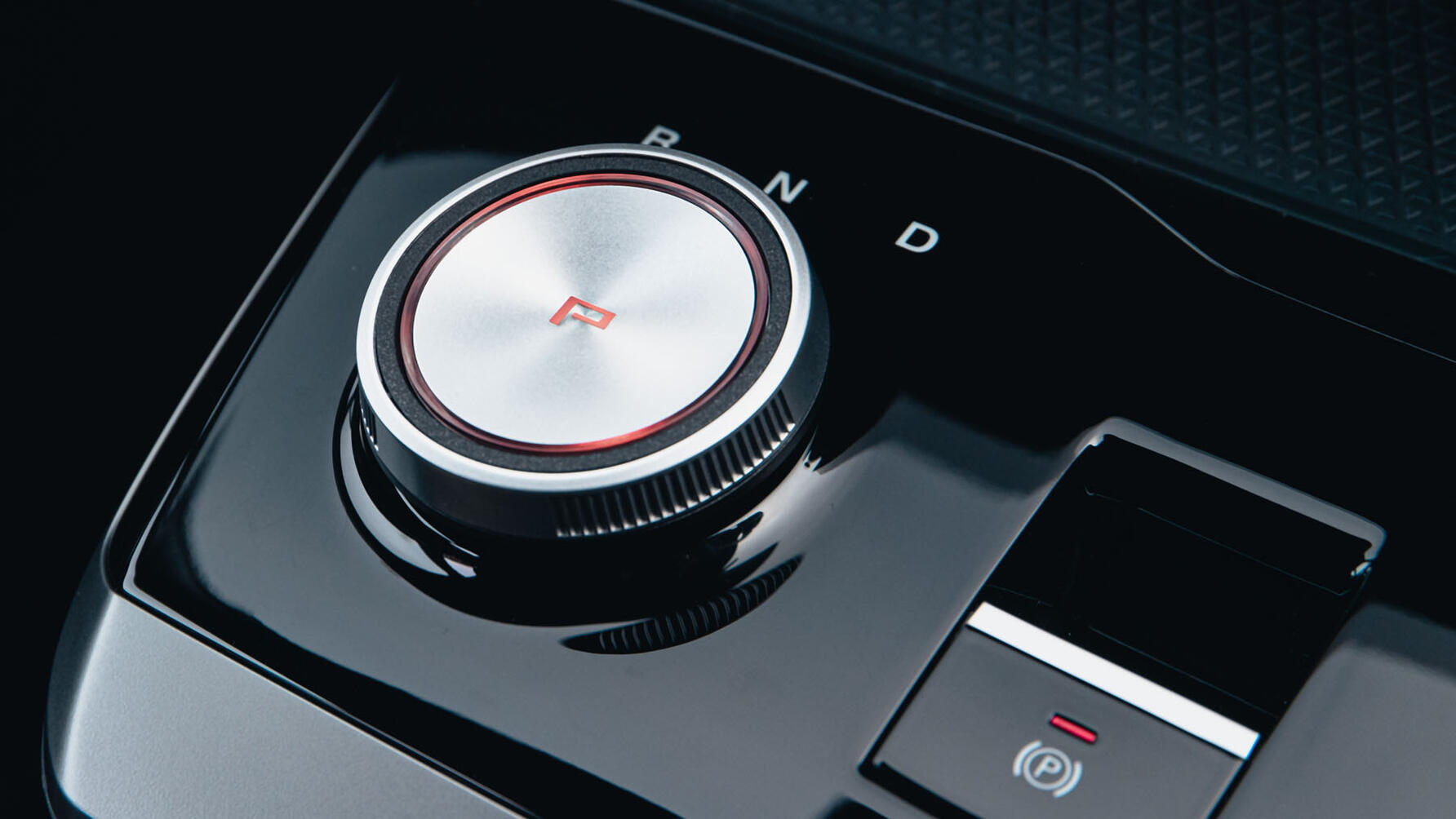 The MG is as firm as the Renault, but doesn't have that level of damping sophistication and its tyres make more noise. It feels more like a crossover, on account of stern anti-roll bars, so on a bumpy straight road it rocks side to side. Still, this is a car that wants to have a laugh. Lift off on the way into a corner and it'll jink the back out. Shove the accelerator on the way out and it's the same. For a meek electric hatch, this combination of tail happy cornering balance and liberal ESP is eyebrow-raising for a keen driver and possibly a little hair-raising for a novice.
Under the VW is a 58kWh battery. The Renault is 60kWh and the MG 61.7. Result is similar WLTP range, at 262, 280 and 281 miles. This makes the Renault look the most efficient, but in our mixed use the MG had the advantage. Call it 200 miles (VW), 220 (Renault) and 230 (MG). On long winter trips the Renault and MG have the advantage of heat pumps to make the cabin heating more efficient, but it's a £1,020 extra on the VW. Mind you the VW and Renault have seat and steering wheel heating, an even more energy efficient way of feeling snug in winter. Those are only on the next-up trim level of MG, although that's still only £31,495.
All take about 35-40 minutes for 10-80 per cent on a 150kW charger. Usefully, the Renault can use public three-phase AC at 22kW as well as the usual 7.4kW single-phase for home charging. The others are single-phase only on AC, so they max out at 7.4kW. Still that's no more than nine hours for a full charge.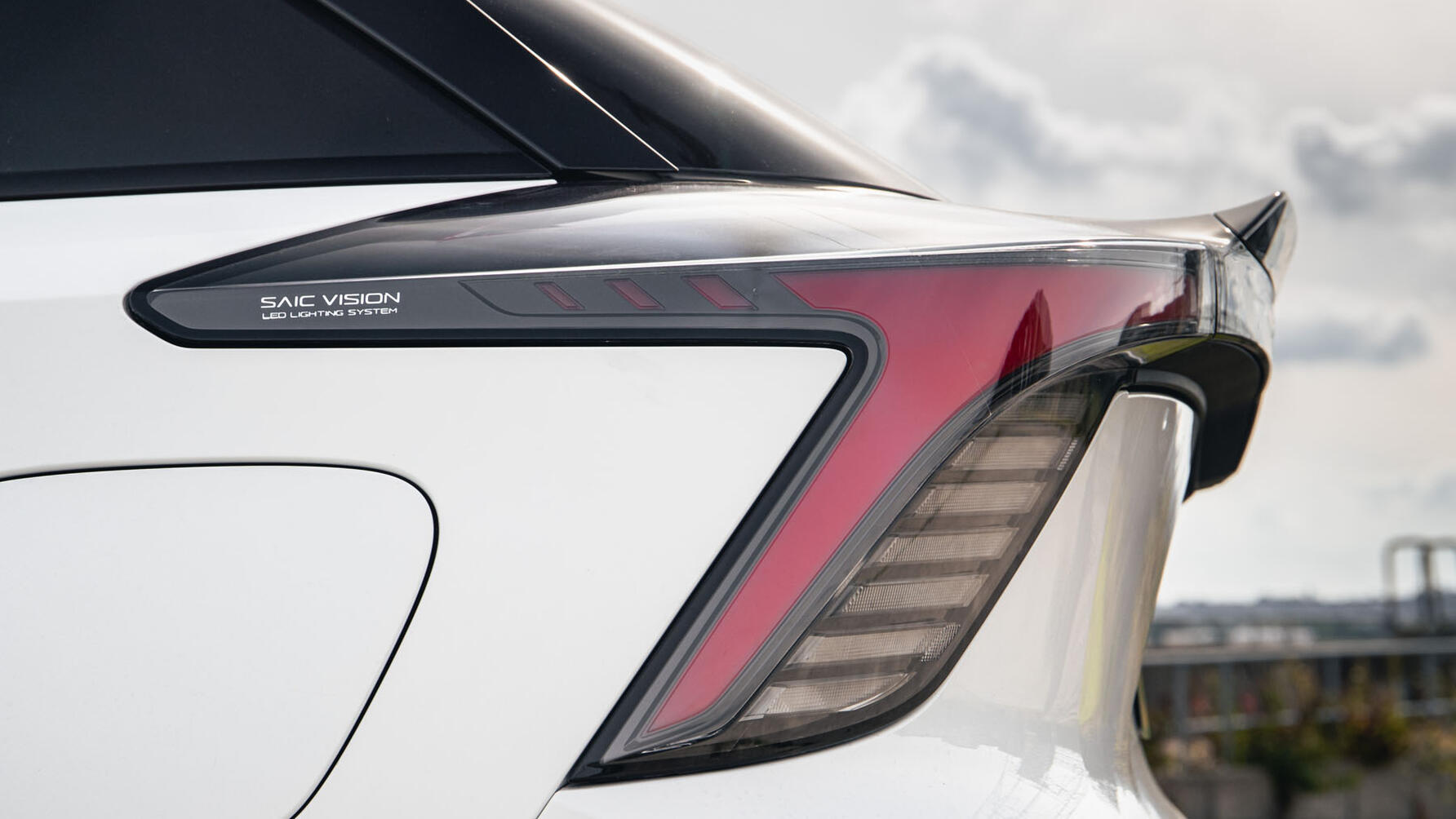 Time to wrap up. We really want to like the Volkswagen. It's refined and its dynamics are nicely relaxed, a reflection of the way most people drive in these efficiency obsessed, camera surveilled days – whether propelled by petroleum or electrons. One good facelift to improve the cabin trim and HMI would transform the thing. But for the moment there's too much unfinished business in this car.
The MG has a good and efficient platform, and its dynamics have a bit of a sense of humour. But it does have a few rough edges in the cabin and a want of refinement on the move. So, yeah, there's physical cost saving here; it's not just about the wages of the people who build it.
The Renault is the best looking, has by far the nicest cabin, the best OS, and a properly sophisticated way of going down the road. It comes across as a much more expensive car than the MG. And of course it is. But tellingly it comes across as more expensive than the VW. And it isn't. So it wins.