Retro
A closer look at the £552k Prodrive P25
The ultimate road-going rally car, by the outfit behind Subaru's WRC legend. But it's pricey, and the wheels aren't even the right colour
We arrive to photograph the Prodrive P25 at 5.30pm. But the car park is full, and the rotary exit door from reception is stationary. No one's going anywhere. It's all hands on deck to put the finishing cosmetic touches on 2022's latest fantasy restomod. So, while perspiring engineers adjust ride height, fettle the engine bay and apply the all-important 'P25 PROTOTYPE' decals to each door, I take a wander down memory lane.
Prodrive is like the Bernie Taupin of motorsport. And for readers under 60, I'll repeat that with updated pop culture: Prodrive is, like, the Calvin Harris of motorsport. Rarely front-of-house, preferring bigger names to take the spotlight. But it's been there, offstage, masterminding success for the better part of 40 years.
Advertisement - Page continues below
From its headquarters just off the M40 near Banbury in Oxfordshire, Prodrive's designed and built racing cars for Aston Martin's GT and prototype Le Mans campaigns, developed the Extreme E electric buggy racers, and set up a hall of fame's worth of rallying machinery, including all three Subarus to win the World Rally Championship.
Photography: John Wycherley
That's why opposite the sign-in tablet on reception, there's a Metro 6R4 and two WRC Imprezas. Both immaculately preserved, just decorating the atrium. Through a pair of security controlled doors, the workshop beckons. Take your pick of legends in here: there's the actual 555 Impreza that much missed Colin McRae hurled to 1996 Rally de España victory, despite desperate attempts from his own team to flag him down due to a supposed gentleman's agreement he'd hold position behind teammate Carlos Sainz Sr.
Advertisement - Page continues below
Among various GTE Aston Vantages and a monstrous 600bhp Hunter rally raid hypercar, there's the WRX STI that Bond movie stunt driver and occasional rallyist Mark Higgins hurled around the Isle of Man TT course at a record-breaking average of 128.73mph.
And tucked in the corner, the actual Impreza used by the late, great Richard Burns at the 2000 Rally GB. It's completely original, down to the driver's water bottle and built in Nokia car phone, still nestled in its period holster. These are the machines that made blue Subarus with gold wheels household names, spawning a generation of constantly evolving road-going equivalents – and a rich seam of heritage that modern day Subaru is content to quietly bury and never speak of again.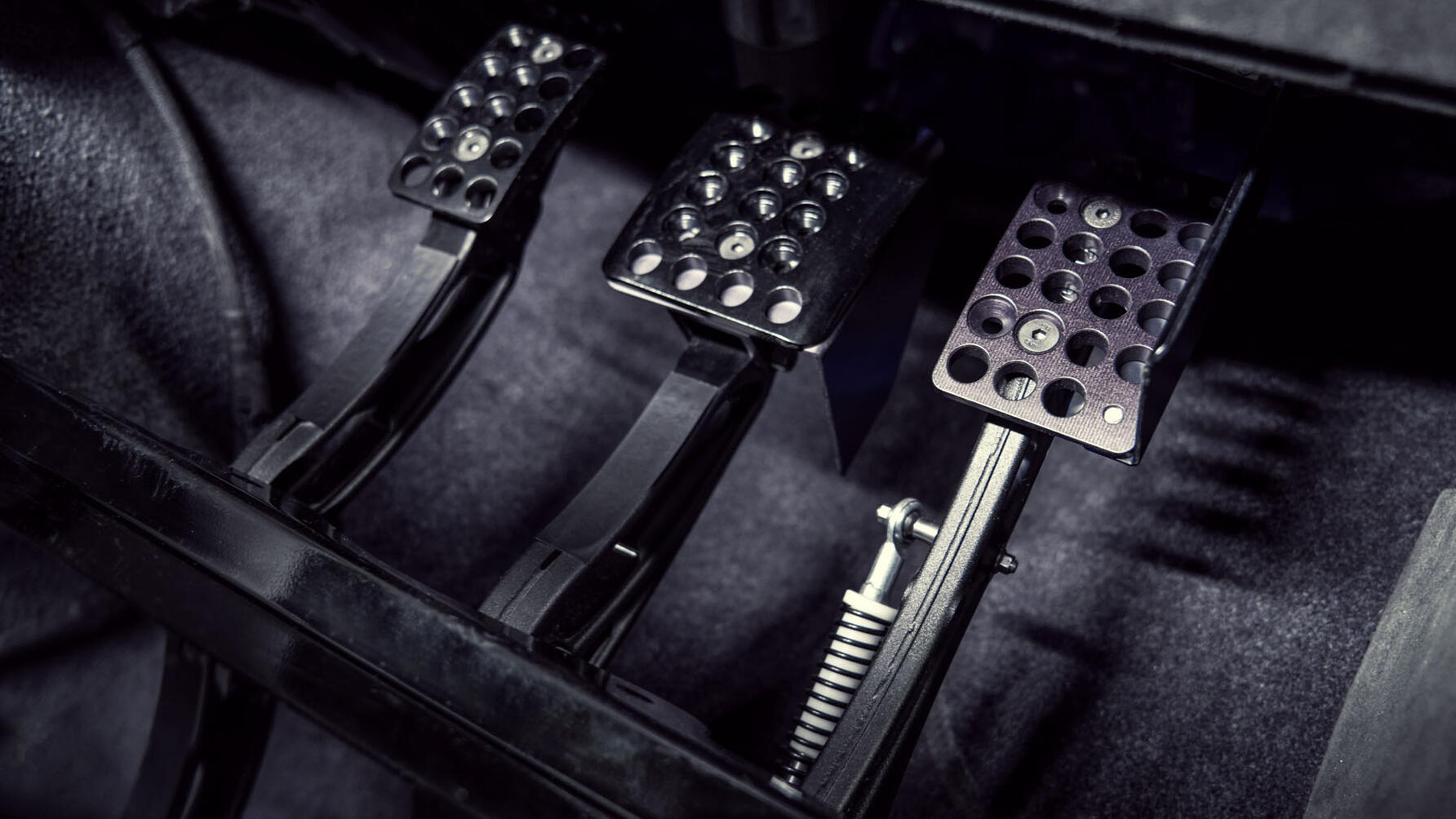 Happily, Prodrive is more than happy to hark back to the glory days. So, as the weary entourage finally stand back, wiping arms on foreheads and heading home, we're left alone in the company vault with its love letter to rallying Subarus. If you've somehow been left cold by the Sixties focus of restomod culture through the likes of the Porsche 911 Reimagined by Singer, Eagle's glorious E-Types and the superb Alfaholics GTA-R, then perhaps a child of the Nineties is more your flavour?
The P25 celebrates a quarter-century since a two-door widebody Impreza won the WRC, and basically answers the question, "What would the perfect tarmac rally car look like, and how would it be engineered?" It's not a fresh-from-the-tyres-up creation: the foundations are something of a unicorn. The Impreza 22B, which has its own improbable origin story.
Back in 1998 – keen to capitalise on recent rallying success and pat itself on the back for 40 years in the car making business – Subaru dreamt up its own extreme street-legal Impreza. The flat-four turbo engine was bored out to 2.2 litres, and though the factory claimed it conformed to the laughable Japanese pact not to make a car more powerful than 276bhp, with a nod and a wink the 22B developed over 300 horsepower. Resplendent only in metallic blue – sprayed over a two-door, widebody shell – the model sold out in 24 hours. Initially, all 400 units were exclusive to Japan, but such was the pressure from international rally fans, Subaru built 24 more: three for WRC team members, five for Australia, and a mere 16 for Brits. Today, values at auction are in the £300,000 region. Quite the donor car, then.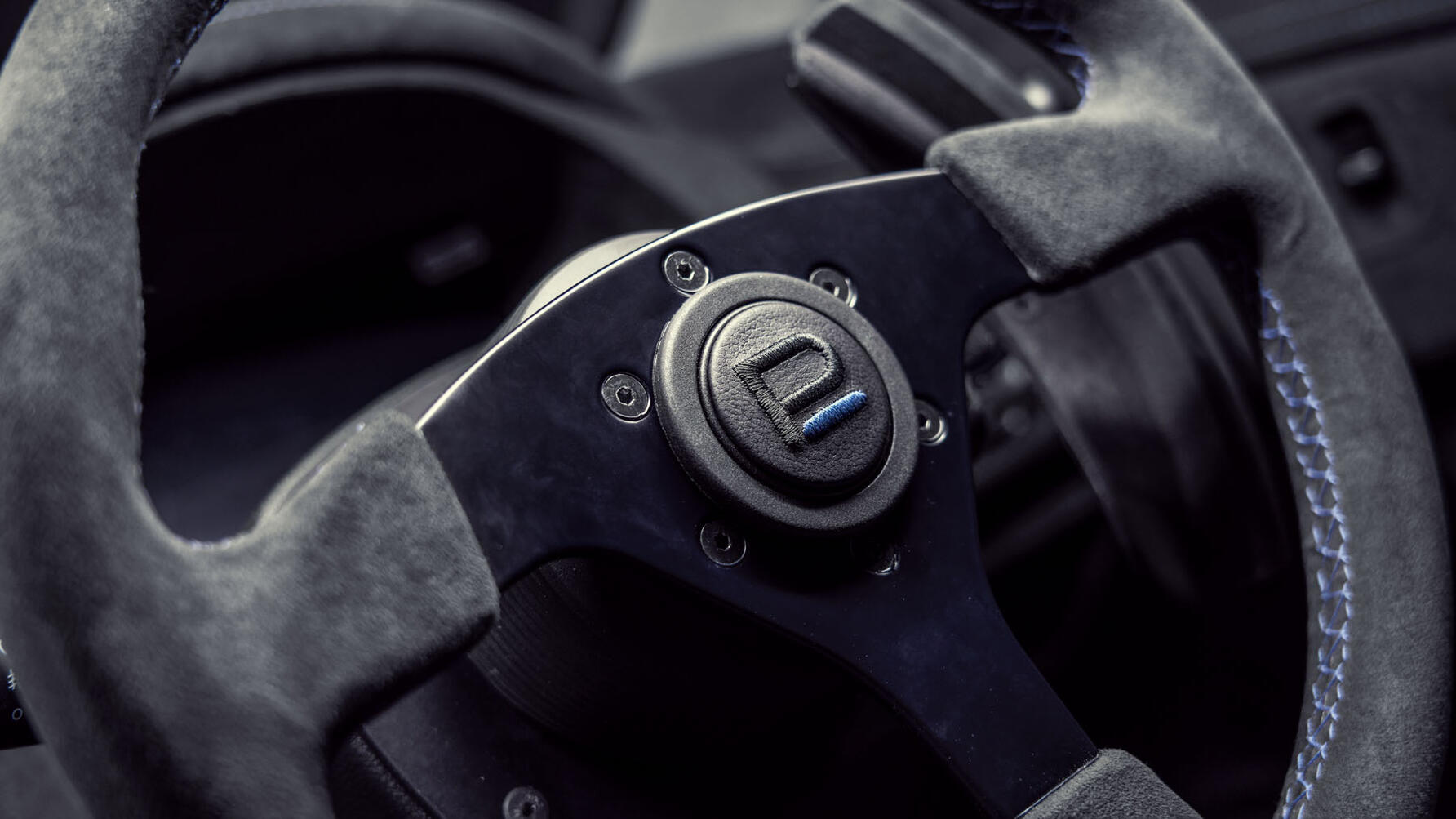 Prodrive recycles the bodyshell, doors and glass, but every other panel – including the trademark wing and useless-but-cute aero mirrors – is carbon fibre. The bodykit's been overseen by McLaren F1 and Jaguar XKR-15 design genius Peter Stevens, who drew the 22B. Such light panels allied to modern tech like a lithium-ion battery add up to a weight of 1,208kg. This car is a whole me lighter than a Toyota GR86, but has twice the driven wheels, and almost double the power.
Being a racecar maker, it's really gone to town on the engine. Now bored out to 2.5 litres, new rods, pistons, valvetrain, a rally spec Garrett turbo plus improved cooling add up to a power output of "over 400bhp". They're still sussing out just how many horses can be squeezed from the boxer. Torque? A stupendous 442lb ft. It's so powerful they've had to limit the top speed to 150mph.
Getting there will be a riot. Between the seats, you'll find no manual gearstick. Race team, remember? Less analogue nostalgia, more speed. No, what you'll find is a control panel marked with buttons reading 'Boost', 'Anti-Lag' and 'Launch', which shortcut you to menus in the central screen (featuring Apple CarPlay, believe it or not) to adjust engine maps and wap-pap-pa-pap-pap throttle ferocity.
Top Gear
Newsletter
Thank you for subscribing to our newsletter. Look out for your regular round-up of news, reviews and offers in your inbox.
Get all the latest news, reviews and exclusives, direct to your inbox.
The latter toggle activates a launch control system that takes care of the first two upshifts on the six-speed sequential gearbox for you. Why? Because in decades of rallying Prodrive discovered the car asks for seconds 0.8secs after the driver releases the brake, and often they bash the rev limiter. This auto-shift function delivers the first two 80-millisecond shifts to save time. You don't even need to dip the clutch on the way up or down the gearbox. If you're taking control, just pull the banana-sized paddle for more gears, or push it away to downshift.
True motorsport pedigree is everywhere. I adore the raised pedal box with its floor-hinged pedals and feet-up driving position. You can delete the back seats and have a roll cage plus harnesses, saving around 10kg. The hydraulic fly off handbrake disengages the centre diff when yanked so you don't uproot your rear driveshafts in a swift U-turn. Strut-based suspension is from Bilstein, fully adjustable of course, and the tyres are specially tuned to work with this exact damper.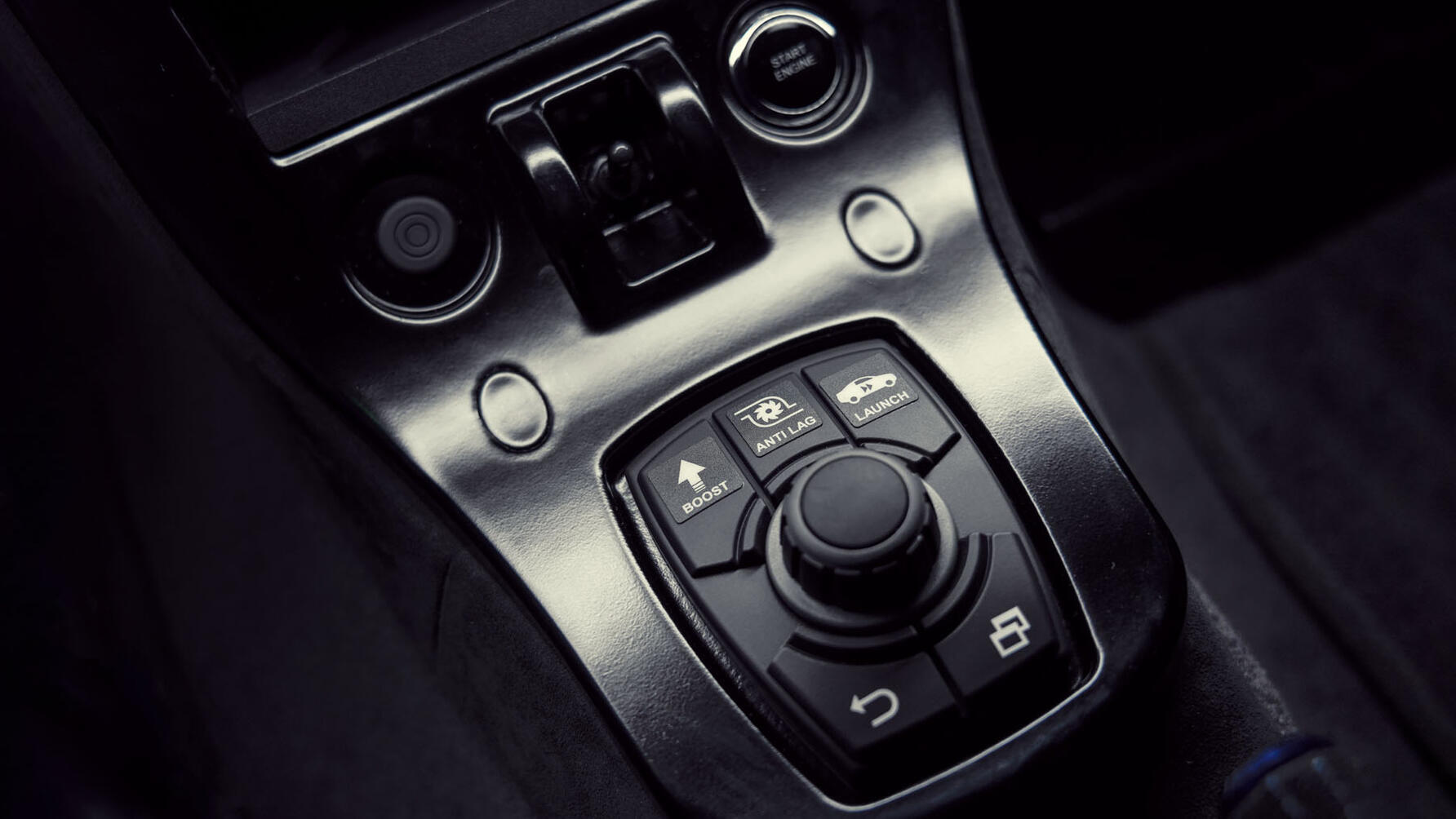 They're wrapped around 19-inch rims which look a touch too big on this diminutive bodyshell to my eyes but necessary to fit around the vast 380mm front brake rotors. The rims are painted grey because Prodrive wanted its car to stand apart from the leagues of tuned blue 'n' gold Scoobies.
It all screams "thrash me!" But will anyone? All 25 examples are spoken for, despite costing £460,000... plus tax. That's £552k after the government's had a slice.
For me, that sticks in the throat. The reason that Scoobies (and Evos) went into folklore is because they were attainable – the affordable, modifiable rally reps you could realistically aspire to then head out to beat up a 911 Turbo or give a Ferrari a red face. A WRX is a blue collar working-class hero. This one's deeply special, but unobtainable, like discovering your tatty local boozer's been refurbed into a members only club you're not welcome in. Such is the modern restomod way.
Prodrive's built a spectacularly desirable object here. I just hope the owners use them, instead going for the 'stuff, mount, appreciate' approach. The cars surrounding us in the workshop tonight became icons not because of how they looked or were specced on paper, but because of how – when in the hands of some of the greatest drivers in history – they performed, going flat out.