Retro
Estates of America: celebrating the traditional wagon with an Audi RS6
America is the spiritual home of the SUV. The truck is king. But the car they usurped still has a loyal following, if you know where to look...
In the 1910s, the 'automobile' was a plucky newcomer to the transport scene. If you wanted to go anywhere reasonably far away within Britain or the US, you used a train. To get the bourgeoisie and their luggage from their country retreat to the railway station, companies adapted a rudimentary car chassis with boxier bodies bolted on top.
Logically, the British called these workhorses 'estate cars'. The Americans termed theirs 'depot hacks', but that morphed into 'station wagons'. And that is how – not for the last time – two nations divided by a common language came up with completely different names for the same thing. You say tom-A-to, we say estate. And they're trousers, not pants.
Advertisement - Page continues below
For most of the following century, the estate car did its duty. Part tool, part family pet, it obediently carried you, your beloved, your offspring and anything they required from A to B and back. Boots grew and shrunk. Doors and seats were added, or taken away. But the versatile brilliance of the wagon – the Swiss army knife of motoring – never diminished. Not here, anyway.
Photography: Webb Bland
In America, where the SUV gold rush began, the wagon has been under siege since the early Nineties. Once, every single manufacturer from AMC to Oldsmobile, Plymouth and Pontiac made a wagon. Nowadays, none of those brands even exist. And do you know how many estate models are offered by the combined might of Buick, Cadillac, Chevrolet, Chrysler, Ford, Dodge and Lincoln today, in 2023? None. Not a single one. The station wagon has hit the buffers.
If you're a long-roof enthusiast in the USA, you're downright eccentric. Even the soccer mom jibes have ceased, moving on to deride Volvo XC90s and the rejuvenated Chrysler minivan. To thirst for the wagons that we take for granted in Europe, you're just a weirdo.
Advertisement - Page continues below
I like oddball car subcultures, where diehards swim against the tide of indifference. And hearing that Audi intended to launch a faster evolution of the RS6 Avant in San Francisco, I hatched a plan to welcome a handful of the West Coast's most obsessive wagonistas to a safe space. This turned out to be a backstreet parking lot just north of Oakland, widely known to locals as the car break-in capital of America. But not to me. Whoops.
This idea had been brewing since the current RS6 was revealed in the autumn of 2019. Audi binned the form book and announced its new twin-turbo 592bhp monster would be made available in North America – the first RS6 Avant to head stateside in two decades. I'd pitched to deliver the first one off the boat into the US, and arrange some sort of homecoming party. Anyway, COVID happened and the RS6's ticker tape parade didn't.
Fast forward to summer 2023 and I'm rumbling across the Golden Gate bridge in an inky black RS6 Performance. Better late than never. This is the replacement for the boggo RS6, so naturally the Performance has more poke. Bigger turbos nestled in the 4.0-litre V8 enjoy higher boost pressure, lifting power to 621bhp and dropping your 0–62mph sprint by two tenths to a potty 3.4 seconds.
Gorgeously dished, slender spoked 22in rims save 5kg of unsprung weight each, doing the ride comfort big favours, and 8kg of soundproofing material has been ripped from the front bulkhead to encourage a bit more V8 bellow into the immaculately trimmed cabin. Enjoy it while you can – the next RS6 is likely to be electric.
The 'Performance' doesn't announce very hard that it's the latest, greatest RS6. There are no badges or plaques. The seats remain criminally unbolstered, and only on part throttle when you flex a big toe on the off-ramp from the 101 do you detect a smidge more V8 burble. Struggling to understand why the price has leapt by £15k to £110,000? I was too.
The answer came the following day, out of the city on the more sweeping roads that wind into the hills of Napa County. This RS6 has a handling dark side. At last Audi has conquered its cautiousness with the active rear differential, and injected a streak of hooliganism into an RS6. It's not a looney M3 Touring-esque yob, but it's not an understeer chariot either. At last, we have an RS6 that can do it all.
I settle the RS6 into its cushiest comfort setting to take the scenic route through San Fran. The wiggly weirdness that is Lombard Street – "America's crookedest street". Doing a Frank Bullitt impression while lumping a two-tonne über wagon up the inclines immortalised in Bullitt? Completed it mate. Alcatraz? Seen from a distance, but I've got a party to get to.
Top Gear
Newsletter
Thank you for subscribing to our newsletter. Look out for your regular round-up of news, reviews and offers in your inbox.
Get all the latest news, reviews and exclusives, direct to your inbox.
Head east over the Oakland Bay bridge and you'll land in Emeryville. Strange place. This is the home of Pixar, the animation studio behind Toy Story, The Incredibles and Finding Nemo.
Its HQ – designed by Steve Jobs – complete with gigantic lamp mascot outside, is down an unassuming street, near an anonymous motel and a gargantuan Ikea.
Round the corner is a bluff single storey building called Fantasy Junction, which makes it sound like a strip club on the Island of Sodor. Happily, it's a bafflingly exotic classic car dealership. In among umpteen 911s and E-Types there's Aston Martin and Lola racing cars, a GT40, a pre-war Bentley, Alfas, Vettes plus a one-off Maserati Indianapolis Coupe up for sale at $1.4million. Oh, and a Volvo.
This is what drew me to Fantasy Junction. While scouring the web for a friendly space to entertain wagonistas, I happened across a Volvo V70R listing among the Italian aristocrats. Turned out it belonged to Spencer, one of the dealership's employees, and he was happy for his parking lot to host some fellow nerds.
Here's where I owe a huge thank you to Adam Cramer of Avants.com, who I sought out via Instagram as the organiser of, among other gearhead friendly events, the annual Pacific Northwest Wagonfest. He leafed through his little black book of wagon folk, and aimed to source four, maybe five owners willing to give up a Thursday afternoon to meet a complete stranger near a smash and grab hotspot. We got 10. Enthusiasts? Fanatics more like.
They arrive early. The brooding RS6 is joined by a pair of friendlier looking Audi S4s. A couple of late Fifties two-door pieces of chrome clad Americana. Is that the car from Ghostbusters? And a monster truck. Allow me to introduce you.
WE REVELLED IN A MUTUAL ADORATION OF THE HUMBLE WAGON
Retiree Henry is busy laying out display articles featuring his beloved Chevy Bel-Air. He's a car show regular. "Almost every weekend I'm driving out to events," he smiles. "I just follow the younger crowd. They lead the way and say 'Follow us, don't get lost'." I'm too bashfully British to ask his age, but one of his friends later lets slip Henry was born before his Chevy left the factory in '56.
"This car sat on my driveway from 1988 to 1998," he explains. Henry engaged the services of custom car and motorcycle builder Cole Foster "to get it running, but look what I got". It's clinically immaculate: the surgically pristine engine bay is mesmerising. He ushers me round to the split tailgate to unload the trunkful of clippings he's acquired sharing this veteran with a new generation of enthusiasts.
It's a broad church. Tesla engineer Khoa's real passion is Audi Avants. He and his wife Melissa own five. And when they couldn't decide which to bring, they came in separate cars: a near stock yellow example and his air-bagged low-riding purple pride and joy. The kids wait very patiently while mom and dad get geeky.
"I used to follow this car when I was getting into the scene," Khoa explains. "It's a well known car across the US, because it's a converted widebody." Stanced cars aren't really my thing, but something about Californian evening light (and an owner cool enough to pull it off) has me converted. And I like the casual, throwaway manner in which Khoa describes the car's mods. "Riding on the BBS LMs, nothing huge, just upgraded to RS6 turbos. This is a cruiser."
His wife prefers a more subtle family car, mustard paintwork aside. Melissa's S4 is more gently lowered, topped with a streamlined roof box. "At first it was for my son, but I kinda took it because I really liked it." Mother knows best.
The OG Audi superwagon is represented by an RS2 Avant. Light beer enthusiast Kirk describes it as his dream car: one he was so keen to own he bought it unseen and drove home across three snow covered states in one hit. "The thing did awesome – the ultimate quattro experience," he grins. This wasn't surprising, since Kirk is slightly, wonderfully mad. He drove 14 hours from Seattle to be here today, but got his mate to bring the RS2. Kirk was too busy helming the Quattromog.
"I really like stupid projects, and I had a vision before I had kids of having a lifted Audi," he reasons. "When she got knocked up we needed something that'd hold car seats, so I looked for a car with a salvage title and a blown engine." A new motor and some custom long travel suspension later, you have the world's gnarliest A4, complete with bull bars, winch, roof-mounted zombie axe and scars of adventure. It's fabulously freakish. Only in a country that doesn't have yearly MOT tests could this be your daily driver family hauler.
Or an ex-grandma Chevy Malibu, engine swapped to the tune of 700bhp. Owner Andrew mentions the McLaren-sized power output so nonchalantly he looks quizzical when I almost faint with shock. "This little old lady had owned it and kept a logbook of everywhere she ever went and got gas and what she'd paid for it. But it needed some performance, so I left the original patina'd paint but mounted it on a new Speedtech chassis, LT4 V8 and a 10spd automatic. The car just rips."
A point he proves when leaving later on, thundering away from the lights in someone's grandma's wagon. It's the art of the Q car, executed to perfection. For all of the RS6's menace and malevolence, it's a shame it'll never fly under the radar like a supercar-humbling Malibu.
If extrovert's your thing, you'd like Adam. Tropical shirt, strong handshake, and a 5.8m long Buick complete with surfboard that "fits in my garage – barely". His pride and joy is his 1960 LeSabre beach cruiser. It's emphatically not the Ghostbusters Ecto-1 which people often mistake it for – that was a Cadillac. When there's some big wave in your neighbourhood, who ya gonna call?
"A gentleman in New Jersey traded me my '36 Dodge for it, and when it arrived I decided to make a beach cruiser." It's a mammoth machine, reeking of an era when American car design led the world in no limits blue sky thinking and the whole country surfed a swell of post-war economic, political and technical optimism.
Running it close for my personal best in show is the pea green Pontiac Safari of Jay Ward: creative franchise boss just across the road at Pixar. I ask why this fabulously characterful two-door wasn't a prominent personality in Cars. "I was working on Ratatouille when I bought this car, but there are some cool hot rods in [Cars] too, lots of nice Fifties car references." Jay bought the Safari as a rusted out wreck when his family was growing and spent three years lovingly restored it, bidding for rare spares on eBay and following tip-offs from the wagon 'network' as he calls it. "They only made 1,292 of these, which is a minuscule number for General Motors in the Fifties."
The RS6 is enthralling the gents representing the modern end of the super estate spectrum. Steven and his son have arrived in an equally murdered out Cadillac CTS-V Sport Wagon – probably the last, and fastest, American estate car. Essentially, a retuned Corvette ZR1 V8 with an edgy wardrobe swallowing shell. Steven says he went to the dealership to buy the sedan, "but the best salesman in the world showed me this, and I couldn't believe such a beautiful car could exist. The salesman was devastated, saying he'd miss looking at the car every day."
Also willing to trade is Sebastian, whose delightfully subdued, factory spec E55 AMG is a literal sleeper. "I take it fly fishing in the Sierras, and I sleep in the back," he explains. "It's got 600lb ft and I just adore this car. Every time I get in and go, it puts a smile on my face." It's a world away from contemporary tech-infested, shouty looking AMGs with hybrid this and haptic that. The wheels look comically tiny these days. Supercharged V8 party in the front, and big space business in the rear. Terrific.
As the sun sank beneath the bay and the sound of the evening commuters melted away, we stood around drinking dubious carbonated beverages and revelled in a mutual adoration of the humble wagon, in its many forms. Then one by one, we shook hands and headed off to spread the good word far and wide. Outnumbered by SUVs? Sure, but that's a cult, not culture. Need some junk in your trunk? I like big boots and I cannot lie.
Meet the Estates
Car: Chevy Bel-Air
Owner: Henry
Tell us why you love your wagon: It's subtle, and it's timeless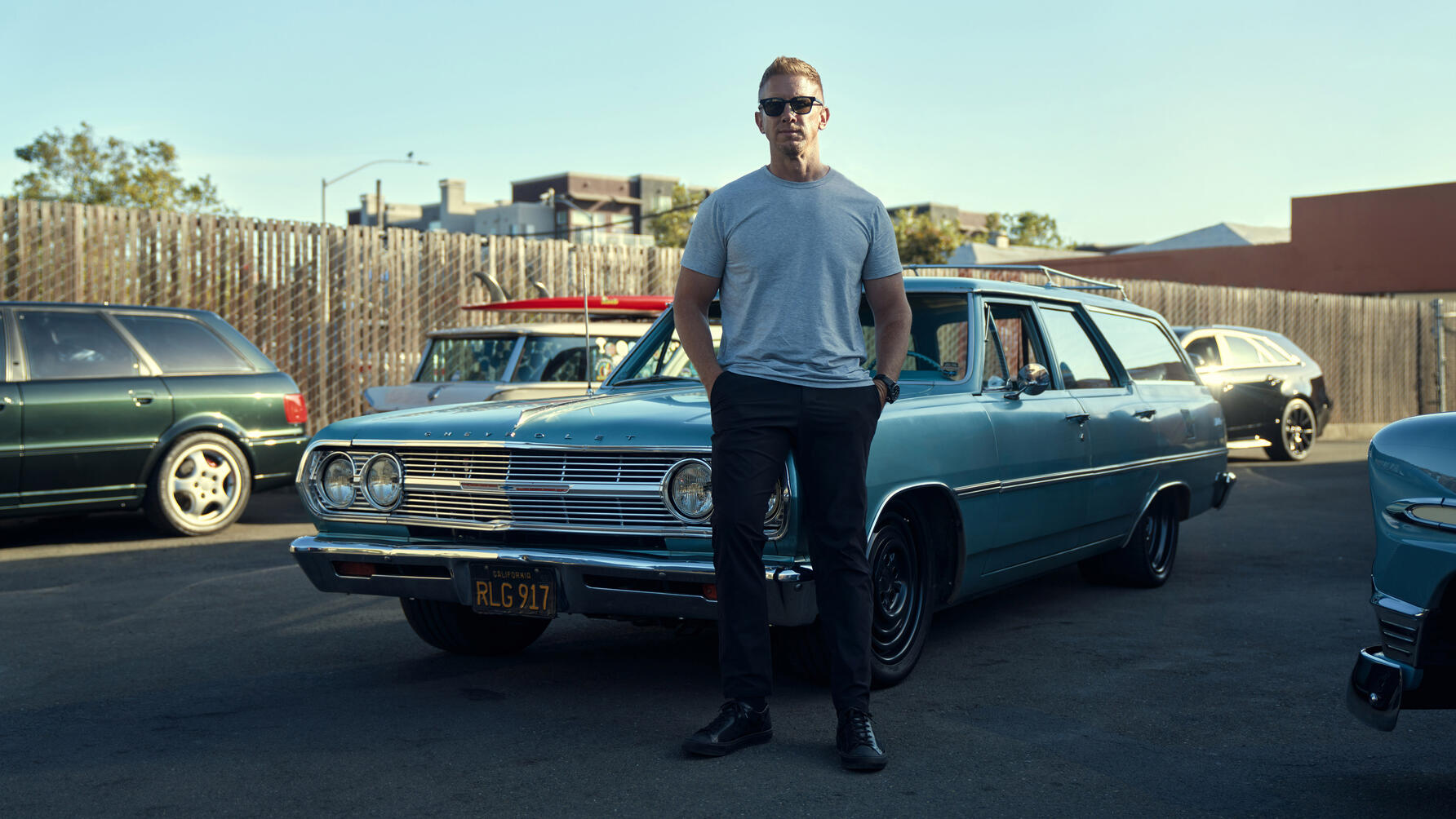 Car: Chevy Malibu
Owner: Andrew
Tell us why you love your wagon: I just always liked that long, sleek look
Car: Audi RS2 Avant
Owner: Kirk
Tell us why you love your wagon: It's my dream car, the ultimate quattro experience
Car: Buick Le Sabre
Owner: Adam
Tell us why you love your wagon: A wagon is just the beach cruiser to have here on the West Coast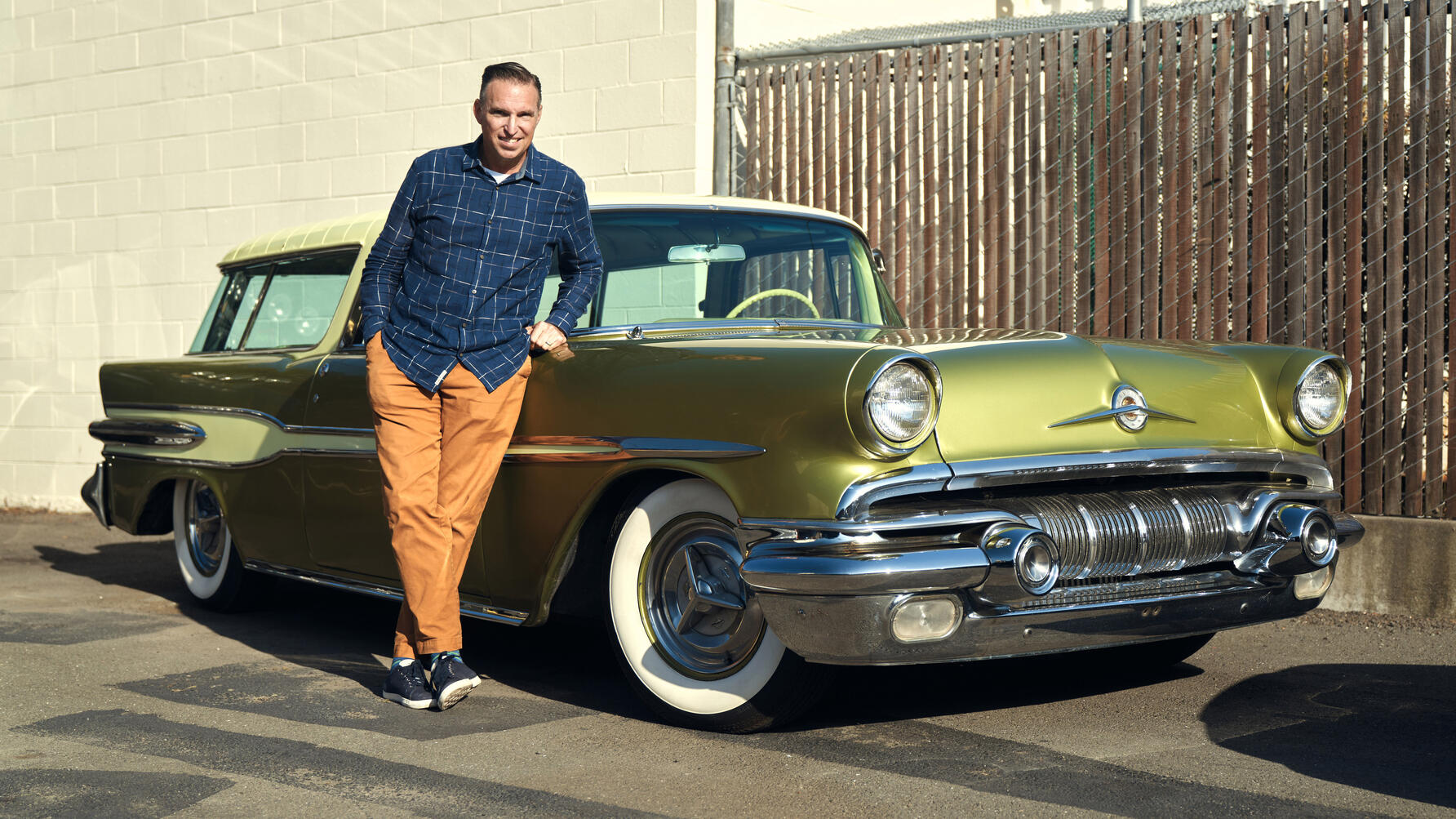 Car: Pontiac Safari
Owner: Jay
Tell us why you love your wagon: It's kinda like having a little insider's club, there's a network of people who love wagons
Car: Audi S4 Avant
Owner: Melissa
Tell us why you love your wagon: There's enough space for the family, the dogs, we can fit the kids in the back
Car: Audi S4 Avant
Owner: Khoa
Tell us why you love your wagon: Here in the US there's not a lot of wagons, and we wanted to be a little bit different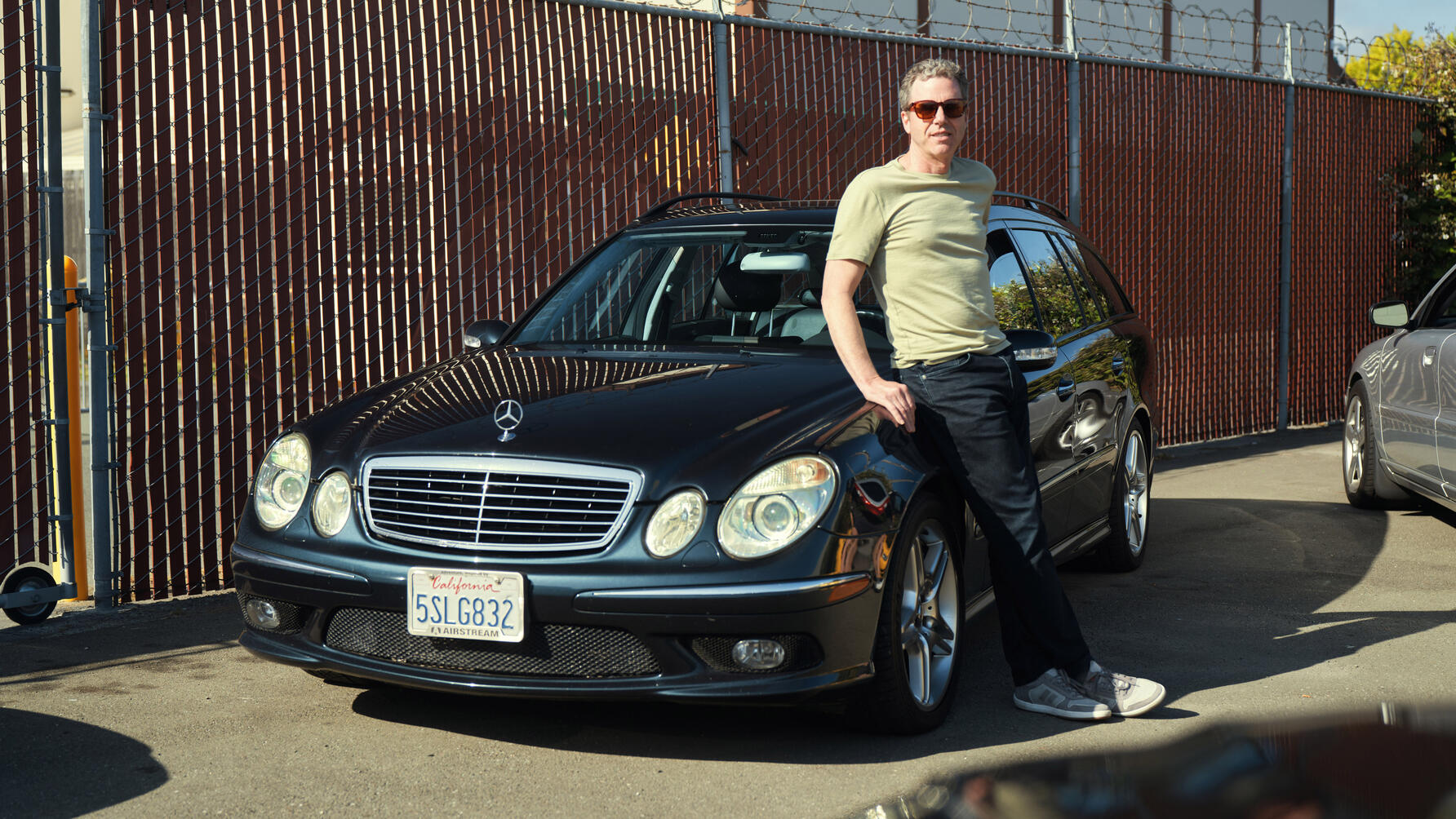 Car: Mercedes E55 AMG
Owner: Sebastian
Tell us why you love your wagon: I love estate cars because they're the perfect combination of performance, comfort and practicality
Car: Cadillac CTS-V
Owner: Steven
Tell us why you love your wagon: There's nothing else out there like them!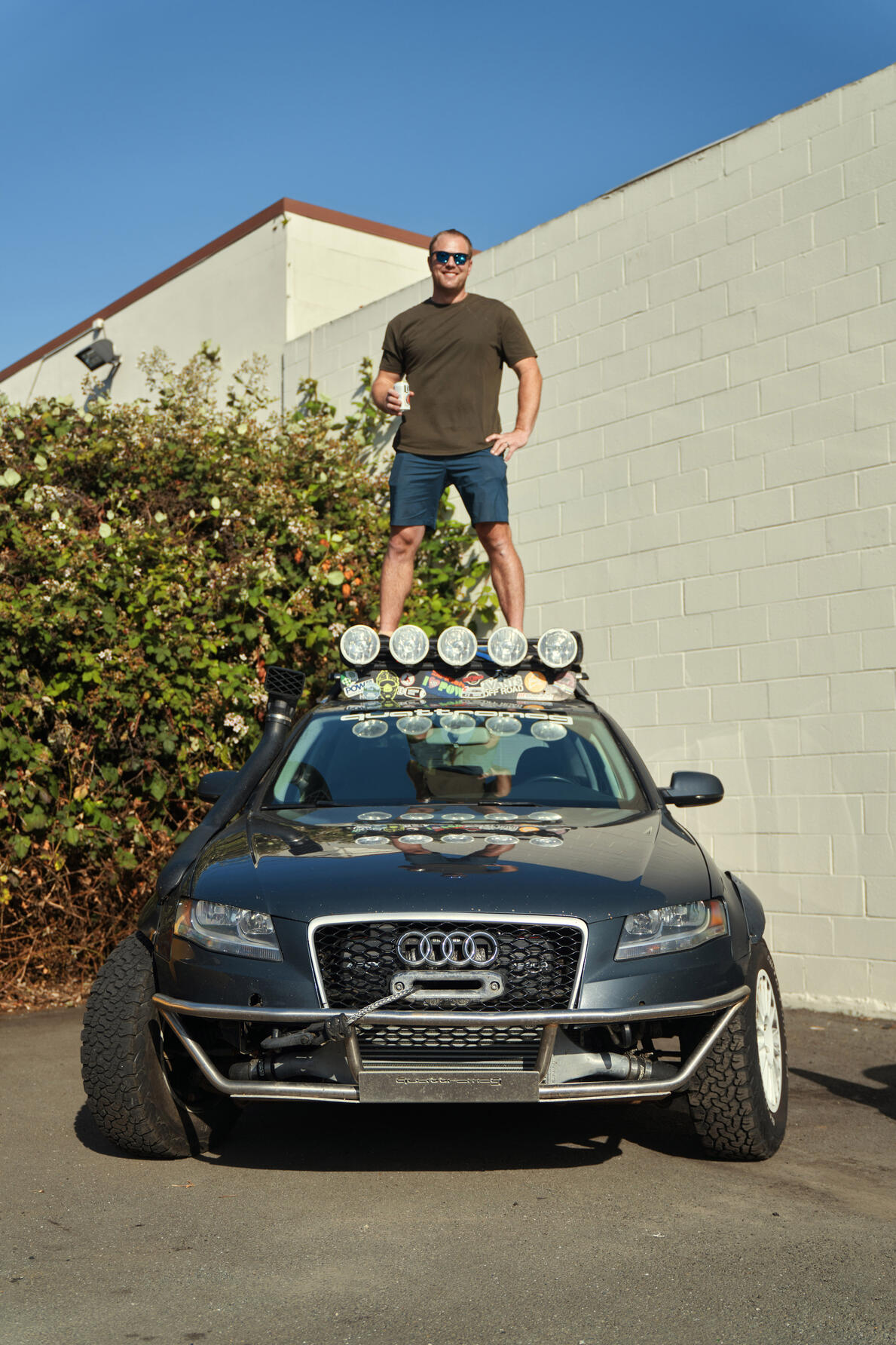 Car: 'Quattromog'
Owner: Kirk (again)
Tell us why you love your wagon: It's kinda like a truck, but one that your mom drives