Will the next Bentley be a 500bhp, two-seat electric sports car?
That, or an X6-style SUV-coupe, says CEO. Let him know which you want
Good news for fans of silent British motoring, bad news for Tesla: Bentley is exploring a 500bhp, all-electric two-seat sports car. According to CEO Wolfgang Durheimer, it's one of two options on the table for the Crewe firm's next offering, following the imminent launch of the big Bentayga SUV.
Durheimer announced Bentley is currently evaluating "two new models that would fit perfectly into the portfolio" – that is, rather than replacing any existing model in the line-up.
The first option, said Durheimer, is "one taking the very best of Bentayga, and making an even more performance-enhanced version". That's the X6-style SUV-coupe we've told you about before, a Bentayga with a lower roof and, most likely, even more power and a sharper chassis. Sheesh.
The other option? A production version of the lovely Speed 6 sports car, revealed in concept form at Geneva earlier this year. Now you're talking, Mr Durheimer.
"The customer response to EXP 10 Speed 6 was phenomenal, and we want to build on this and make it a reality," said the CEO.
"This would be a truly exciting direction for Bentley to go in, and we are seriously considering alternative powertrains if this does become reality. Maybe even full electric."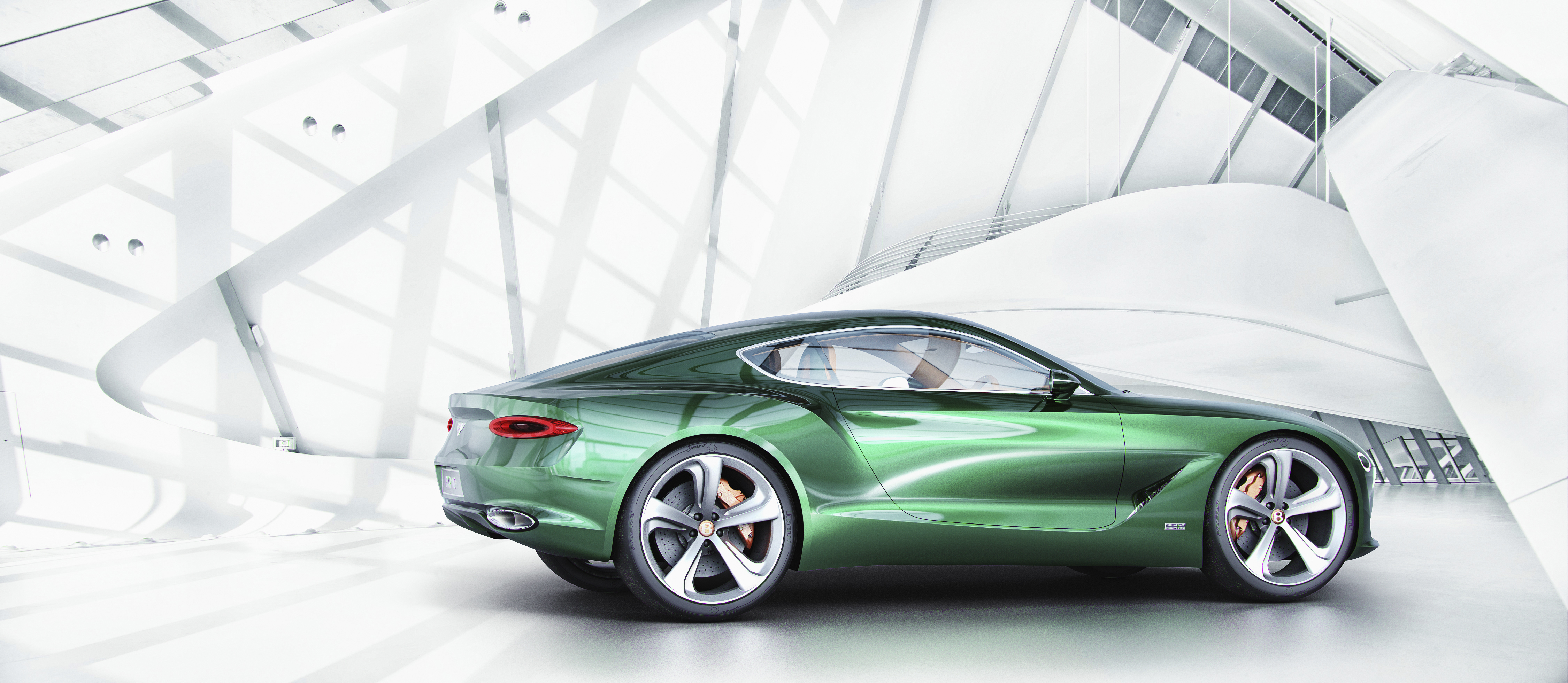 Yep, a production Speed 6 would likely come in all-electric flavour, with Durheimer touting a power output of '400 to 500bhp'. That would form part of the VW's freshly announced drive towards battery power, with Durheimer admitting the recent emissions scandal has made electric a more attractive option compared to conventional fuels.
An electric Speed 6 would likely borrow technology from Porsche's 'Mission E' electric concept: expect electric motors on front and rear axles, a real-world range close to 300 miles, and short recharge times.
"I believe the [EV] technology is now sufficient to deliver a true Bentley driving experience," said Durheimer.
If you're not ready for full electric yet, fear not. The boss confirmed all-electric would be just one of the powertrains offered for the Speed 6. A healthy selection of petrol-gargling engines would be offered, with hybrid technology a possibility too.
The Speed 6, if green-lit for production, would be smaller and cheaper than the Continental, and remain a strict two-seater. Prices could start at around £120,000.
So which is it to be, Mr Durheimer: the huge SUV-coupe or the gorgeous two-seat sports car? Well, it's not necessarily the case that one will live and one die: both projects could eventually make their way into the Bentley line-up, but one will be fast-tracked to reach the road within three years.
"It's about return on investment," said the CEO. "When does the money come back in?"
Given the success of the X6 and Mercedes GLE Coupe, and the waning global sales of pure sports cars, that likely makes the Bentley SUV-coupe the compelling business case. But Durheimer also acknowledges it's a question of how Bentley is regarded as a brand, and admits a production Speed 6 appeals to his inner petrolhead. 
Ours too, Mr D. It's clear, then, that Bentley could do with a hand deciding between the X6-a-like and the two-seater. Help them out in the comments section below…