Concept
Uh oh, the new Suzuki Swift concept is not a looker
Suzuki has revealed a whole host of concepts for the upcoming Japan Mobility Show. Some are more successful than others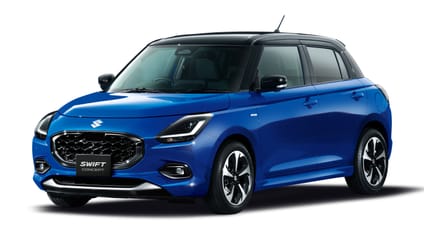 The eVX is set to be Suzuki's first 'global strategic EV'. We know it'll be an SUV and that it'll have four-wheel drive and a projected range of 310 miles. We're also told that both the exterior and interior design have changed since we first caught a glimpse of it back in January. 

The Japan Mobility Show runs from 26 October to 5 November, so hopefully we'll be afforded a look at the interior then.

Advertisement - Page continues below

Suzuki says the theme for its booth at the show will be "Answers for Excitement throughout the World", and this eWX electric kei car concept has certainly got us excited.

With a range of 143 miles, it apparently "expresses a buddy-like presence that supports people's daily lives". What a cutie!

Another concept that's very much geared towards the Japanese market, the e EVERY is a little electric van that gets 124 miles of range for bopping about the city. It's been jointly developed by Suzuki, Daihatsu and Toyota.  

Advertisement - Page continues below

Oh yes! Suzuki refers to this thing as the Spacia Concept, but it very much looks like a production-ready car and the current gen Spacia kei car was introduced way back in 2017. We want one.

Last but absolutely not least for Suzuki's Japan Mobility Show lineup is this Swift Concept. It's another one that looks very much like a proper production car, although we're not sure that the redesign is all that successful. That bonnet and wraparound belt line make it look a little like a supermini has been dropped onto a full size hatchback. Anyway, the Swift Concept is powered by a mystery 'high-efficiency engine' and apparently gets a whole host of active safety tech.