The 1,800bhp Dendrobium D1 electric hypercar will cost £1.2m
It'll be engineered and built in the UK, and it'll be really, really quick
Electric hypercars are all the rage these days. Pininfarina's doing one. So is Rimac. Ariel is doing something along the same lines, Tesla has yet to reveal its full hand and Lotus is cooking up something special.
Enter then, the Dendrobium D1, shown off to over 300,000 enthusiastic race fans at last weekend's Le Mans 24-hour race. What is an Dendrobium D1? It is – or it will be – a fully electric hypercar that'll set you back just over a million quid, perhaps a tad more for a limited series of 'First Edition' cars.
For that, you get ballistic horsepower and speed. The technology powering the D1 – and by that we mean the batteries – is still being finalised, but we know the car will feature a full carbon body with a monocoque, built over two subframes. There'll be a couple of motors on each axle, and lots of aero.
The target weight is 1,750kg, because batteries are heavy of course. There'll be no shortage of speed, Dendrobium targeting 0-62mph in 2.7secs and a top speed of over 200mph.
Why a million quid, then? TopGear.com spoke to Dendrobium boss Nigel Gordon-Stewart who said: "There's a dramatic overpricing that's taking place in a lot of cars. I think it's good for establishing a premium value, but for me, our price point came in terms of it being as comfortable as it needed to go.
"When I was selling McLaren F1s, it was £540,000 plus tax, so it was a million dollars [back then]. I think a million is really where it needs to be.
"The McLaren P1 was under a million. Porsche's 918 too. LaFerrari was about the same. I think to me, that's it," he added.
Speaking of that fabled F1, Gordon-Stewart was part of the original team that helped birth the McLaren F1. "It was almost like we were the Blues Brothers," he tells us. "You know, somebody sat there and said, 'let's put the old band back together again'. And it did feel a bit like that, but, if I could recreate the atmosphere that we had when we did the McLaren F1, it would be absolutely astonishing, because it was such a fertile, creative opportunity."
The 'band' then, has got some of its key members back. "Peter Stevens is retained on the design side of things," he tells TG, "and anybody else he cares to nominate. I'm using Steve Randall – Steve used to work with McLaren and on the F1 and was responsible for all the suspension, chassis, brakes and various other set-ups.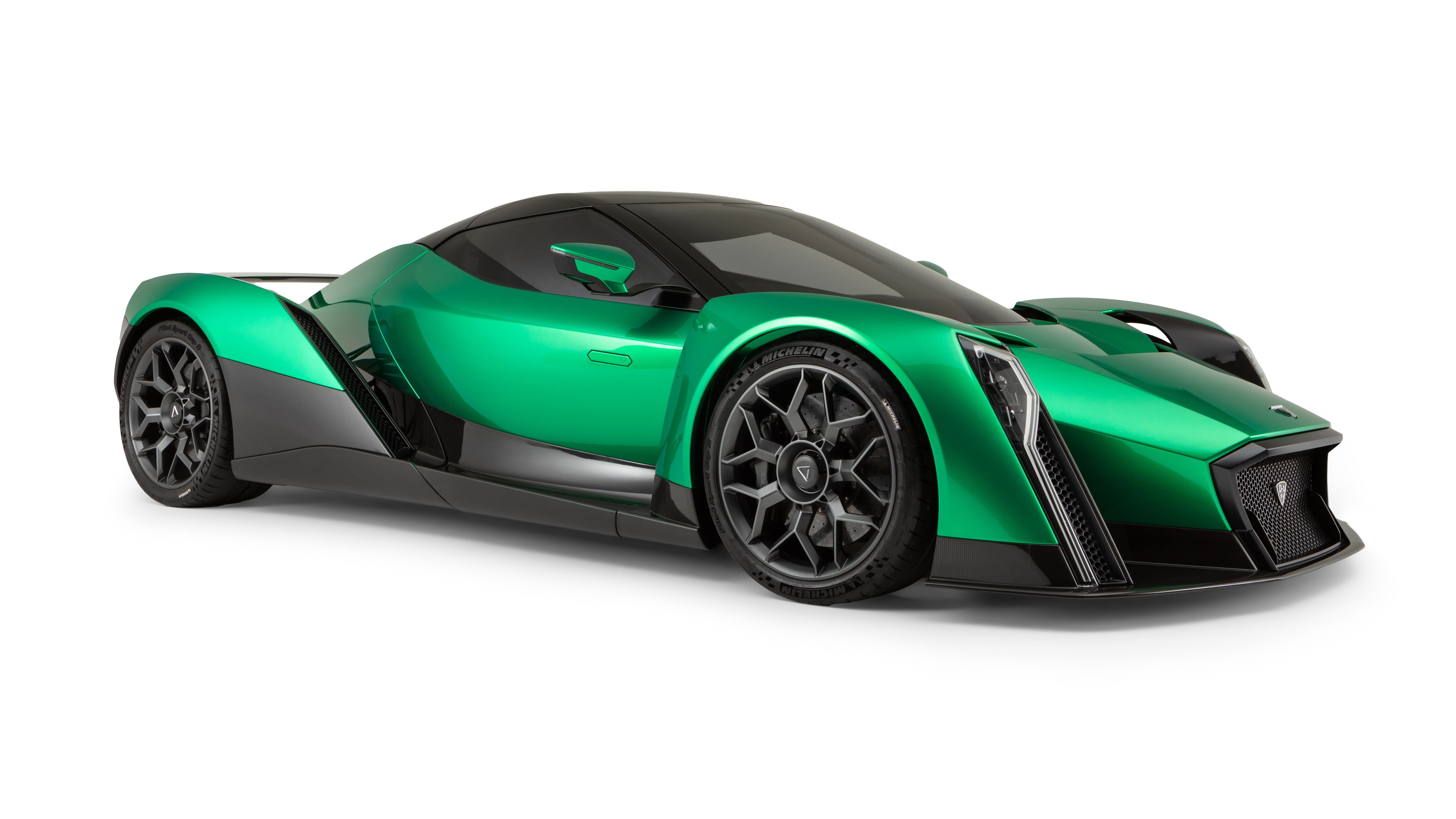 "There's a couple of other people who I can't tell you who they are, but used to work on the McLaren F1, who are currently working for other companies and want to join us as soon as we're good to go," he said.
And when is that likely to be, TG pondered? "There's a little problem that begins with a B and ends in T," he said. Yup, Brexit. "That is causing us an enormous problem. So many investors have said to us that they're keen, but need some resolution one way or another."
There's also the problem with the technology, too. Most notably the shift towards solid-state batteries. "I'm keen to make sure that when we put a stick in the ground, the car is as advanced as possible. Because a lot of companies are designing battery systems into their chassis, which means they're then married to that technology for whatever period of time.
"We've designed the car in a way that the current battery can be interchanged. So as the tech evolves, it kind of fits into the same space," he added.
Gordon-Stewart is hoping to have a driveable prototype by next year. Something that'll give an idea of what the performance is going to be like. "It's not going to be a completed car," he tells us, "it'll be basically a skateboard. A chassis with a drivetrain, steering wheel, a seat, some pedals… But it'll be enough to scare you."
The final thing looks like it'll be ready in 2022, fingers crossed, with plans to be able to build 50 cars per year. Watch this space.
For all things electric, visit Top Gear's shiny new hub