Electric
Opinion: God save the Queen, a cup of tea, and electric Jaguars
Listen up, Earth: a proud Brit is here to tell you why Jaguar is a sleeping world-beater
Now the dust and flecks of spittle have settled around Jaguar's moderately ambitious announcement to shapeshift into a battery-powered, all-electric colossus during our next four orbits around the Sun, I think we can all sit back down with our thumbs in our mouths and agree this is basically a good thing. More than that – it's the only path through the car-making maze Jaguar's left untrodden.
Trying to take on the might of the German big-hitters, plus Lexus and even Alfa Romeo (when it can be bothered) by building petrol, diesel and hybrid limousines, rep saloons, family wagons, SUVs and sports cars on Jag's pocket-money budget is like trying to juggle flaming chainsaws while tapdancing to a happy-hardcore sea-shanty remix on an offshore bouncy castle. Difficult, dangerous, and unlikely to be a viable long-term career.
Advertisement - Page continues below
And we know this as Brits, because of our national curse of only being able to be good at one thing at a time. 
'Twas ever thus', as we used to say back in the days when the national sport was floating around the globe in a starched wig, pinching bits of other continents. Britain was the undisputed heavyweight champion of "We'll be having that thanks ever so much chap" on foreign shores, but at the very same time wasn't quite so hot on health and personal hygiene, so our monarchs dropped dead of gout and consumption having shed all their teeth onto their mead-stained tunics, and fire safety in our national capital just left a little to be desired. 
In the 19th Century, Britain decided to invent everything, and in short order gave the world the computer, the steam locomotive, bicycle, telecommunications and the foundations of an industrialised economy. To keep the natural order in balance, we promptly forgot how to win battles, and the second we took our eye off the ball to mourn the passing of dear old Queen Victoria, the Americans went and beat us to powered flight. 
Quite embarrassing really, though they still had to wait three decades until Frank Whittle from Coventry concocted the jet engine on their behalf.
Advertisement - Page continues below
Anything British suffers from the national curse of only being any good at one thing at a time.
And then there's the really important stuff. Last week the English cricket team – cricket, I should explain to our overseas readers, is a week-long standing competition where a bloke wearing a shard of BMW M3 grille attempts to stop another fellow rudely knocking over the nice fence he's just built with a petrified apple – anyway, the cricket team suffered a swifter collapse than Her Majesty The Queen's 2021 Christmas card list. 
The English rugby lads fell to the wetter, hillier counties of Britain called Scotland and Wales, while the last time our elite men's football team won anything of note, there were no footprints on the Moon. We've even forgotten how to do sailing. Mind you, Brits reckoned with that a century ago: built the world's biggest ocean liner, then boshed it into an iceberg.
The only sport Britain can claim to be unbeatable at in this very moment – apart from the ones only we play like cheese-rolling, lawn bowls and village fete egg-and-spoons races – is Formula One. You watch: as soon as Sir Lewis hangs up his HANS device, we'll beat Argentina 9-0 at Wembley and George Russell will forget how to turn left.
Top Gear
Newsletter
Thank you for subscribing to our newsletter. Look out for your regular round-up of news, reviews and offers in your inbox.
Get all the latest news, reviews and exclusives, direct to your inbox.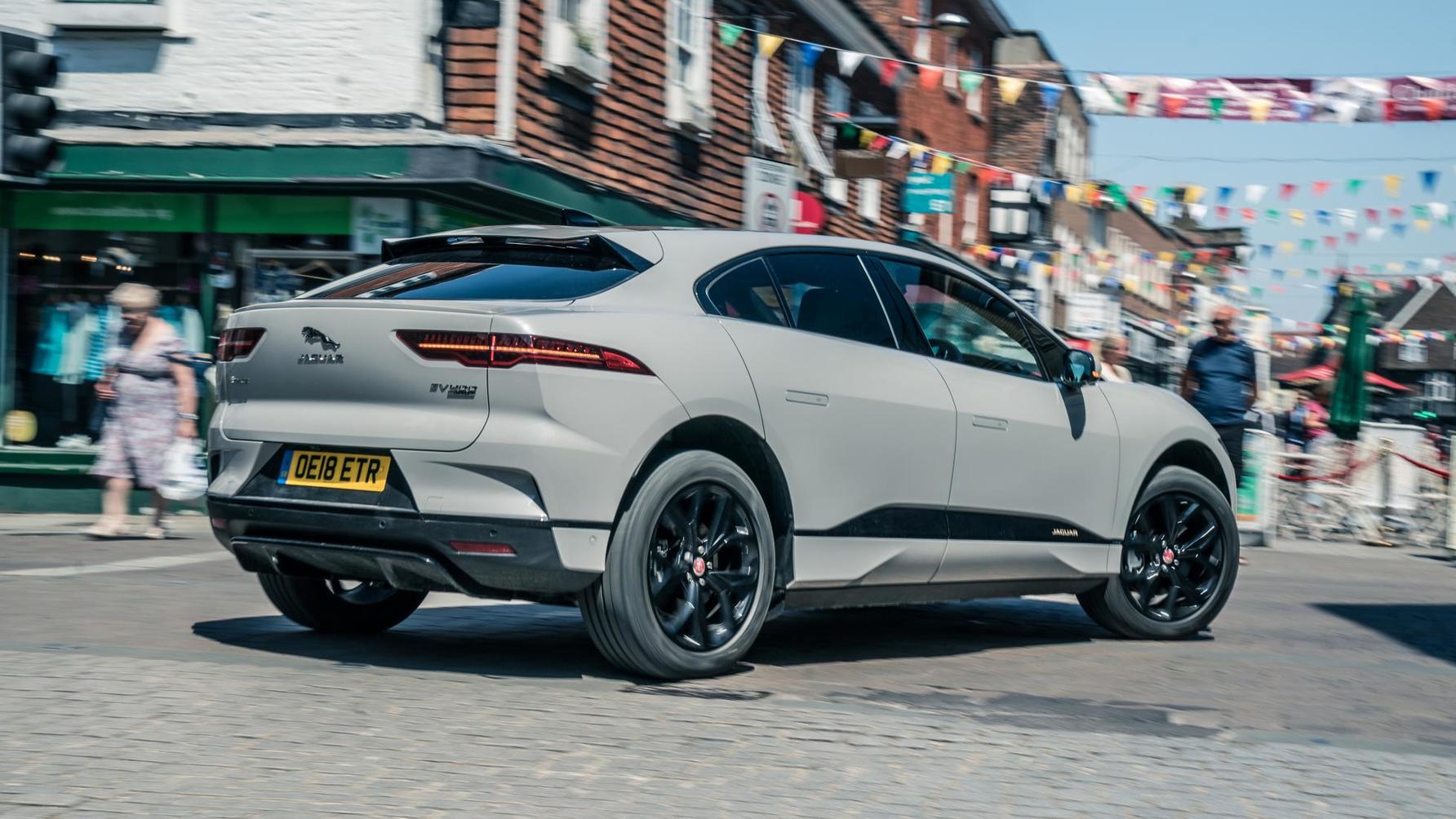 Our successful auto brands sussed this out long ago. It's why Bentley only builds vast leathery rocket-propelled tanks instead of having a stab at an MX-5 rival, Caterham, Ariel and Radical know better than to expand into Golf-sized family hatchbacks, and Rolls-Royce simply bolts wheels and a topless fairy onto Downton Abbey. Stay in your lane, thatched cottage industry carmakers, and we'll have anyone on the planet for breakfast. With crumpets, jam, and a steaming cup of Earl Grey. 
When Brit-marques overreach themelves, the consequences can be sticky. Aston Martin was brought financially to its knees by attempting to sign off a road-going F1 car and its first-ever 4x4 alongside the front-engined GTs it's extremely talented at. Anyone heard how the Lotus five-car Ferrari-chasing regeneration plan is going lately?
If Jaguar wants to leap upmarket and exclusively offer electrified drawing rooms, why shouldn't it be fabulous at it, once that's all it's got to concentrate on? The I-Pace was already pretty excellent despite having to share brainspace and budget with the XF, the E-Pace, and frenzied searches through the dusty archives looking for old snotters to build recreations of. 
Hopefully, Jaguar can at last learn the oldest lesson in the book for British carmakers: find out what you're good at, teach it to your great-great grandchildren, then never, ever change it. So far, that seems to be working out rather well for Morgan.