Formula One
Fernando Alonso: "a reverse grid would add even more spectacle"
Formula One is in Britain this weekend, with a new qualy format. We speak to Alpine F1's drivers about it all
It likely won't have escaped your attention that Formula One has an all-new qualifying format. Which is something Alpine F1's Fernando Alonso, a relative veteran of the sport, has seen happen a few times now.
"I think it's going to be interesting," Fernando tells TopGear.com. "A new format is always welcome. The fans are excited, the teams are stressed – all these changes are always good to add some spice to the weekend. So let's see how it works."
Advertisement - Page continues below
Does that suggest these are changes biased in favour of us, the viewers? And is Fernando cool with that? "Yeah, I think the fans are priority in this type of format," he said. "We are all happy about this though because they are the core of the sport.
"I think it's good to look for different formats that make the spectators happy and to improve the show on television for those at home. But I don't know if it will change much, to be honest, or if the fans or spectators would love to see more changes than this one."
Like what? "To see the fastest cars or leaders of the championship starting in the midfield or at the back in a reverse grid," he proffers. "That would add even more spectacle. I think sprint qualifying is a test – F1 is willing to play around and maybe make a few tweaks at the next opportunity. So let's see how it goes in Silverstone but I think it can be better for the fans if we can think of something even more creative."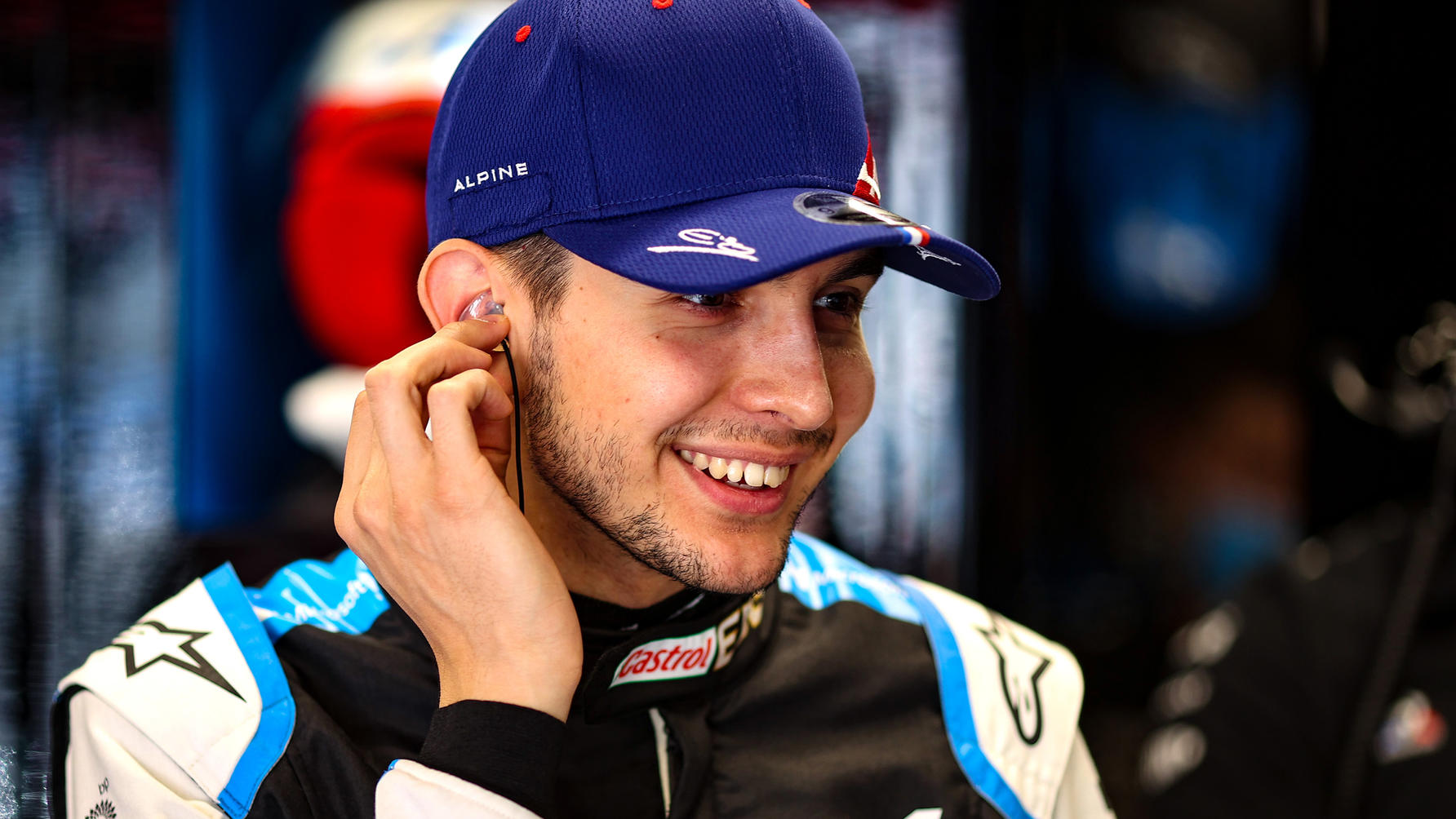 It's a feeling his Alpine teammate, Esteban Ocon (above), echoes. "Maybe it's not going to spice up the order but there will be more to watch for the spectators during the weekend," he told us. "We will have to be very much 'on it 'in that first practice session. One of the most important sessions of the whole weekend is happening on Friday evening. So they've added an interesting session, some racing."
Advertisement - Page continues below
How do they both feel about Silverstone, effectively a home race for Alpine who're based just 30 miles down the road?
"Silverstone is definitely one of my favourites," says Esteban. "I would say top three. It's just an awesome place.
"It's legendary, that's the first thing. The best complex is of course Maggots, Becketts, Chapel. This combination of corners with the new-generation cars is very, very quick. The kind of corners when you can experience the whole downforce. It's definitely a fun track and one we love to come to."
Fernando, who's won at Silverstone twice, agrees. "It's one of the best races in the calendar in my opinion," he tells us. "The layout is very demanding; with a lot of high-speed corners, it is a perfect match for Formula One performance.
Top Gear
Newsletter
Thank you for subscribing to our newsletter. Look out for your regular round-up of news, reviews and offers in your inbox.
Get all the latest news, reviews and exclusives, direct to your inbox.
"When we put these cars in Monaco, for example, you don't maximise their potential. They are too wide, the downforce is not important, you can't really use the electrical power of the engine. Silverstone is just the perfect circuit for F1 characteristics.
"I don't have any favourite part of the track, but I prefer it in dry conditions – maximising the potential and grip of a Formula One car – but it's not always guaranteed that we run in dry conditions here! But I've seen it's going to be dry this weekend, so I'm happy."