You are here
Renault: F1 title will take five years
The French team is back but the road ahead is long and uncertain. They know it, too
So Renault's takeover of Lotus is fully underway. How did we end up here?
Last summer it looked like Renault were contemplating a wholesale exit from F1 following a horrendous breakdown in their relationship with engine customers Red Bull.
Dietrich Mateschitz's team were deeply unsatisfied with the power unit their partners had provided for 2015, a feeling they repeatedly made clear as the two parties drifted further and further apart.
It eventually led to an early termination of Red Bull's contract with Renault, although the Austrian team were forced into a partial backtrack for the coming season after failing to secure a deal with Ferrari, Mercedes or Honda.
As a result Daniel Ricciardo and Daniil Kvyat will continue to use Renault-built engines in 2016, although they will be branded as TAG Heuer units in an effort to draw attention away from what is for now a short-term compromise.
Didn't they quit F1 quite recently?
They scaled back their operations for the 2010 season after selling a large percentage of their team, and have continued as an engine manufacturer since then.
But as highlighted last year, when things began to go badly they became an easy target for negative press. Red Bull – who weren't blameless for their RB11's performance deficit – were vociferous in their criticism of Renault, who felt they deserved more respect so soon after the four straight world titles together in both the drivers and constructors championships.
From Renault's point of view they were getting too little recognition when they were winning and too much condemnation while they were losing, making their position as an engine builder bad for the brand.
It left them with three options: carry on and hope that things improved, leave F1 altogether or go the whole nine yards by becoming a full-time entrant again.
They went with the latter.
So what swung it for them?
At their big launch on the outskirts of Paris on Wednesday, Renault were very keen to point out that a presence in Formula One made sense looking at the bigger picture.
CEO Carlos Ghosn used terms such as "emerging markets" and "synergy" as he explained the company's long-term plans, saying that there was a clear "business case" for taking over the financially beleaguered Lotus team.
In a nutshell, Formula One is popular in countries where Renault wants to sell cars, and they've calculated that a full return will help them shift more vehicles.
Ghosn was bullish about their prospects too. They realise that they're starting with "a handicap" due to Mercedes' current dominance, but see no reason why they can't repeat their previous successes.
"We are not here to participate," concluded Ghosn. "We are here to compete at the highest level and, eventually, win."
Golly. How long before they start winning?
That is the million dollar question. Racing Director Frederic Vasseur, who arrives from GP2, GP3 and DTM team ART GP, laughed and said: "I have to follow the roadmap of the chief! We have to be ready to be on the podium on the third season, and to be able to fight for the championship on the fifth."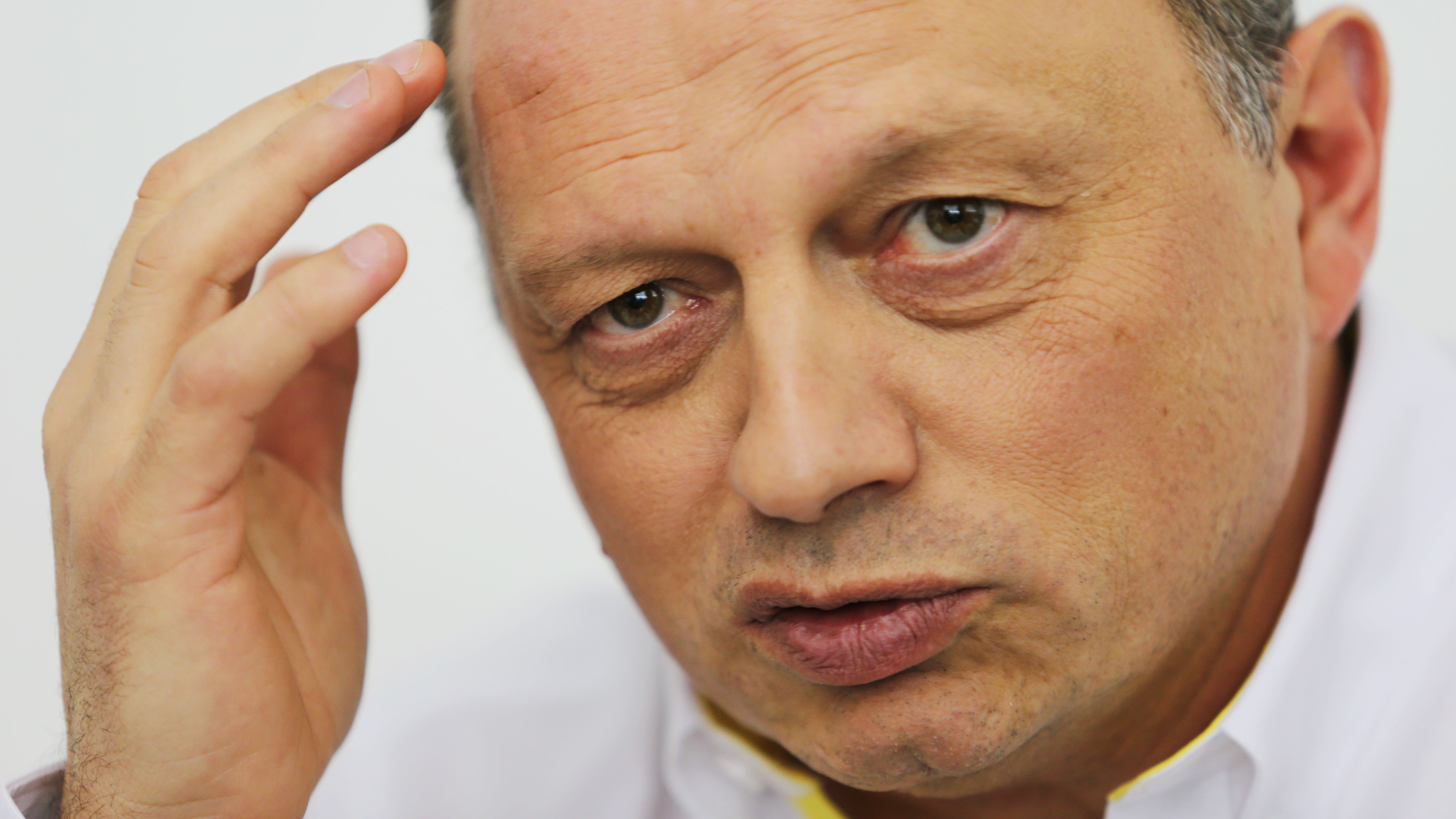 So that means podiums in 2018 and the shot at a title in 2020, though naturally the earlier the better.
By then Kevin Magnussen and Jolyon Palmer will be 28 and 30 years old respectively, approaching the peak of their abilities by historical standards.
The majority of their collective experience in the sport so far comes from test roles, although Vasseur expects them to be "the key point of the system" for at least the next couple of years.
"My concern is also that they have to be pushing like hell on the team," he says. "If you have a strong leader, he will be able to bring the mechanics, the engineers, the marketing, the sponsors, everybody in the same direction, and it will be a huge push for the company."
Sounds like they'll have to prove themselves.
No doubt about that. Both are highly rated having won Formula Renault 3.5 and GP2 championships between them, but there's no escaping the fact that their time behind the wheel has been lacking in the last twelve months.
Like Magnussen, Palmer has been waiting for this chance since the end of 2014, though his promotion was confirmed back in October following the announcement that Romain Grosjean was leaving for the new Haas team.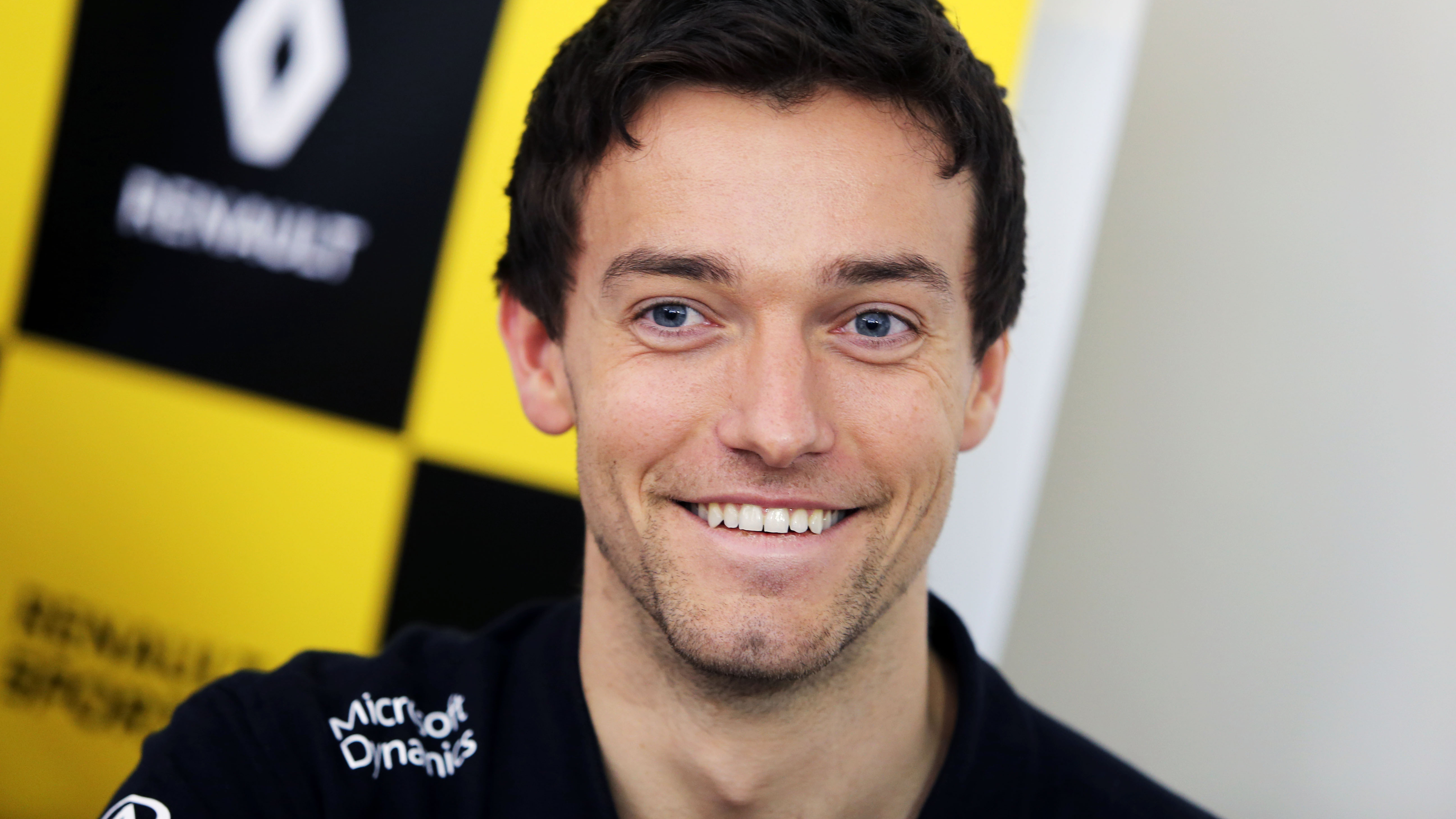 "I feel great. I feel very, very ready for it," nods Palmer. "A year on the sidelines was frustrating, but I learnt a huge amount. So now I sit here with the Renault team which is very, very exciting."
Renault won't know where they are in comparison to the other teams before the first pre-season test in Barcelona at the end of the month, so until then they are reluctant to set goals for the season.
"It's going to be a rebuilding year," Palmer acknowledges. "But the long-term ambition is what it's all about now. This is just the first step towards a very successful team in the future."
And if history is anything to go by…
Then they could be very successful indeed. Renault have won countless championships as an engine provider and also as a team, when Fernando Alonso won his drivers' titles in 2005 and 2006.
It's an achievement Kevin Magnussen is desperate to emulate, stating that his "lifetime ambition" is to be a world champion in Formula One.
"The great thing is I believe I can be that with this team," he continues. "In 2002 they bought the Enstone team and won four years later, so they have done exactly what they are saying they will do now, before."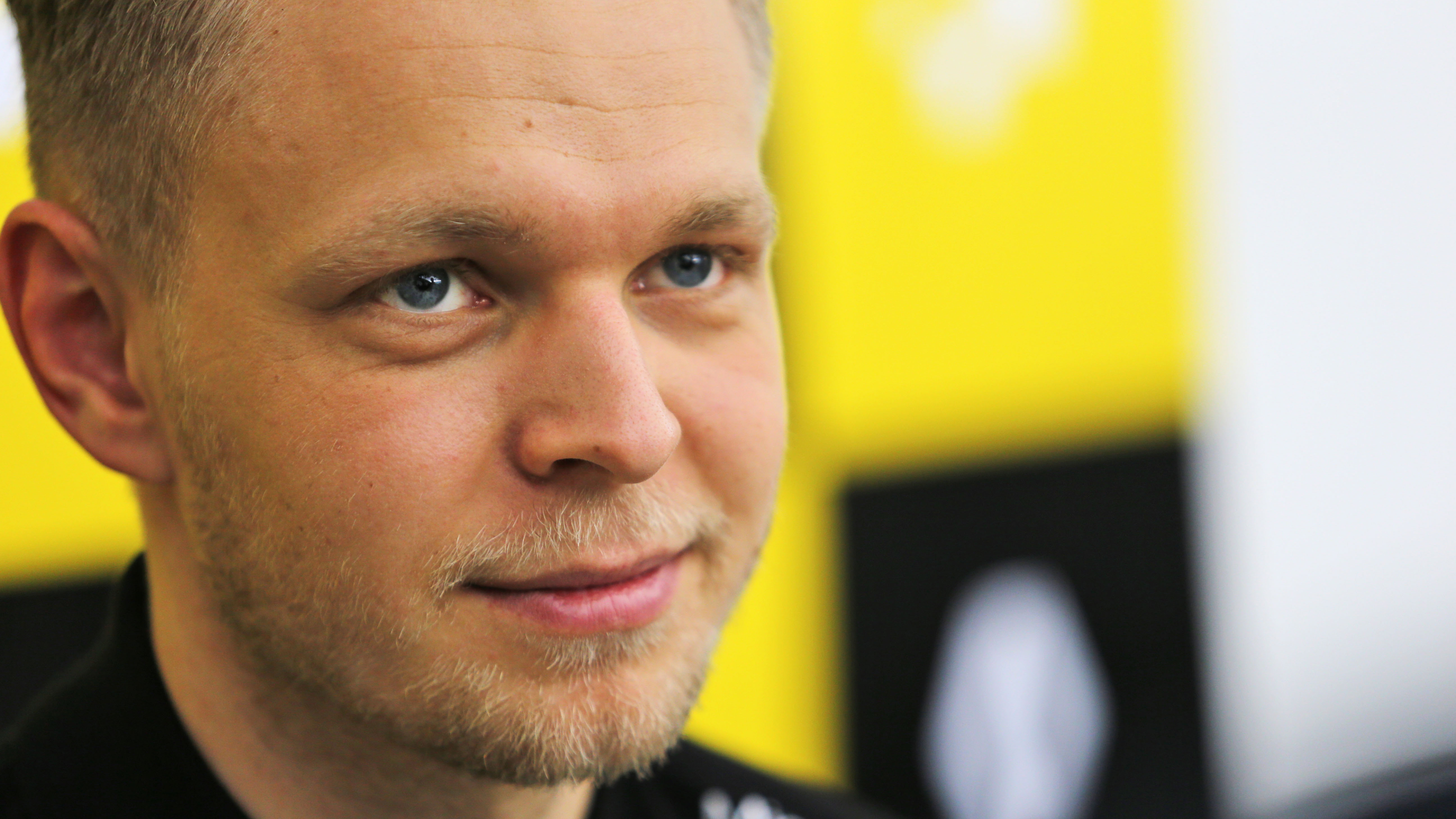 The outlook could have been so very different. Pastor Maldonado was set to remain with the team
until a few weeks ago
, when it became apparent that his sponsorship from Venezuelan oil company PDVSA had suffered a fatal blow with oil prices falling across the globe.
Magnussen told reporters that he had been in contact with Managing Director Cyril Abiteboul ever since Renault got serious about buying Lotus last year, but only had his race seat one hundred per cent confirmed 24 hours before the launch.
"I really wanted this team," he says, describing the nerves as the situation developed. "It's nice that it's finally done now. The only thing I can say is that I can't wait for Australia, I can't wait to get in the car. It's great."
Ah yes, the car. It looks good, doesn't it?
It does, but don't get too comfortable with it.
Renault have said that the current colour scheme on the RS16 will only be used for pre-season testing, with an updated livery planned for the first race of the season in March.
You should forgive them for the last-minute alterations though: Maldonado's departure no doubt forced some hasty changes to the design considering that PDVSA's logo usually covers his car.
Though after two years of Pastor at the wheel, they should be used to quick rebuilds…