Gaming
The 5 best games from the Xbox Partner Preview showcase
Despite the corporate name, there were some gems revealed this year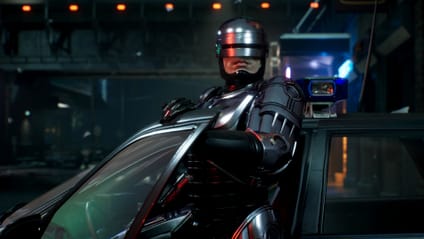 Don't be fooled - the Xbox Partner Preview showcase might sound every bit as thrilling as an earnings call, but in fact it's just a slightly stuffy name for Microsoft's latest crop of upcoming games. A second don't be fooled warning: these aren't Xbox-exclusive games either. They're coming to PC and PlayStation consoles in addition to Team Green's hardware.

A lot of games took their turn on the virtual catwalk, but who's got time for a lot of games in the year of our lord 2023? So TG's picked out five of them to point your eyes at, nod enthusiastically and make appreciative noises at.

A special mention goes to Alan Wake II, which looks like it might be one of the best things to happen, ever, in the civilised world. But as it's out straight away, it's less 'one to keep your eye on' like these other titles and more of an immediate, annual leave-draining imperative.

Advertisement - Page continues below

The Chinese Room built its reputation on Dear Esther, one of the most emotionally raw coastal strolls you'll ever embark on. Then the British studio went and made Everybody's Gone To The Rapture, with scant regard for all the journalists who'd have to type out all those drop caps. But it was worth it - a melange of '70s sci-fi, uncannily familiar photorealistic English rural village streets, and more emotionally raw walking.

The buzz for its upcoming game Still Wakes The Deep is considerable and well-earned. The movement speed will be unhurried, that much we know. But what else? A disaster on a North Sea oil rig, lots of sweaty crossings over precipitous drops, and absolutely dreadful weather.

Hang on, that's not really selling it, is it - listen, this lot knows how to tell a story with subtlety and show-don't-tell sensibilities better than nearly anyone else in the industry. They made a horror game about giant pigs feel like reading Victorian literature. Imagine what they can do with a desolate sea-battered oil rig and some haunting music.

Still Wakes The Deep seems to have more of an overt horror element, like the aforementioned Amnesia: A Machine For Pigs, than its early work, so prepare yourself for a Pavlovian aversion to strong winds and oil spills. No release date yet, but expect it in 2024.

Like a Dragon: Infinite Wealth

Sit yourself down, because we're about to explain the complicated lineage that links Sega's hard-hitting open world crim sim series Yakuza to this upcoming game about making chairs and riding dolphins. Honestly, even a Chris Nolan script can't reach these levels of convoluted.

Like a Dragon is a series of spin-offs from the Yakuza games in which the recognisable cast of those very gritty, brow-furrowing crime sagas find themselves in a totally different setting, for reasons it's best not to dwell on. Like a Dragon: Infinite Wealth is a spin-off from those spin-offs.

This is where the everyday lives of career criminals takes an abrupt left-turn at Animal Crossing, arriving at an irrepressibly bonkers setup where hardnuts hang out on beaches, ride dolphins, and furnish their cute little homes with furniture they've crafted themselves, from resources they gathered around the island.

It's out on 24 January on PC, PlayStation, Xbox consoles. Good luck trying to make any more sense of it than that.

Advertisement - Page continues below

There's a purity about this shooter. Just like Paul Verhoeven's scandalous 1987 movie that forms the source material here, it's not trying to coax out new neural pathways or hoover up awards for its thoughtful scripting. "I have a large supply of bullets," says the partially rebuilt law enforcement official, in a trailer montage in which no single object avoids being either shot or exploded. And that says a lot about what you're getting here.

An all-new story set in the cinematic near-future Detroit, Rogue City arms you with the agency to choose how you fulfil your crimefighting directives. Which is a compelling bit of freedom but let's be honest, it's going to involve squeezing some triggers isn't it?

It's out on 2 November on PC and both PlayStation and Xbox consoles, so you have mere days to comply.

Metal Gear Solid Green Triangle: Snake Eater

Why is it called Metal Gear Solid Green Triangle: Snake Eater? Don't know. What happened in the original Metal Gear Solid 3: Snake Eater, which this title remasters in glorious modern detail? Nope, drawing a blank there too. Kojima plots are like dreams - totally compelling in the moment, and a dissipating cloud of utter nonsense shortly after.

We'll try our best though: this was the origin story of longtime series protagonist Solid Snake, set in the swinging (read: Cold War-battered) Sixties, in the dense, crocodile-ridden jungle canopy of, um, the Soviet Union. Can we get Steve Backshall out for a quick fact check on that one?

Actually, forget it - thanks to Unreal Engine 5's wizardry, the exterior environments here look properly spellbinding. Almost spellbinding enough for you to forget about MGS creator Hideo Kojima's messy divorce from Konami and cry into your hands at the reality that we'll never get another new game in the series. Almost. Another one playing it coy about release dates, so keep your ear to the spider-ridden ground for more details in 2024.

What if Call of Duty and Squid Game met in the middle? That centuries-old question may finally be answered when bombastic online shooter The Finals arrives. Apparently this is 'the world's greatest game show', although we're waiting to hear back on whether they've definitely seen Michael McIntyre's The Wheel before they made that claim.

We digress: it's the near future and bloodsport is the new must-see TV. All the premise that any decent online squad shooter needs, frankly, and a nice way of rationalising the many spectacular ways you enter combat engagements - stealthy melee attacks or all-out gunfights. What really catches your eye is the unique combination of breakneck pace, large-scale environmental destruction and bizarre gadgetry. A good recipe for game modes with a more arresting premise than 'shoot the other lot'.