Interview
Audi: 'progress not just horsepower or speed'
TG speaks to Audi's sales/marketing boss on the future product line-up
Audi is hammering away with electric-car intros. We recently drove the sexy and fast e-tron GT. Days later they showed the production Q4 and Q4 Sportback e-tron crossovers. Another week and the world is shown a close-to-real concept version of the A6 e-tron.
What does all this mean for Audi? To find out, Top Gear spoke with the company's global chief of sales and marketing, Hildegard Wortmann.
Advertisement - Page continues below
She says that this year Audi will launch more EVs than pure-petrol cars. She claims Audi will offer the biggest choice of EVs of any premium manufacturer – remember, it already has the e-tron and e-tron Sportback crossovers too.
"We are at a tipping point. Look at what President Biden is doing, and what will be in the next Five-Year Plan in China." Of course Audi's huge commitment to develop those cars happened before those political events.
"It's a strong commitment. The future is electric. By the end of 2025 we will have 20 EVs, plus more plug-in hybrids." So what are they?
Beyond the ones we've seen, the A6 e-tron family will grow. This uses a joint Audi-Porsche platform called PPE. It can do saloons, hatches and SUVs. Higher up the range will be the family of highly automated cars coming out of the project codenamed Artemis.
Advertisement - Page continues below
The R8 is an icon of our brand. But icons of the past aren't necessarily icons of the future
But will Audi electrify some of its existing halo cars? "In the past you made a car, then a similar successor. In the new industry you don't. You have to go for new segments, because customers change. That's why we're ding so many coupe-SUVs. So it's not just about straightforward next-generation models of what we have done."
What about the R8? "The R8 is an icon of our brand. But icons of the past aren't necessarily icons of the future. A successor to the R8 won't just be an R8 with an electric motor. It needs to be an R8 but different."
A long answer that tells you what it won't be, but not what it will be. And the TT's future? "The same holds true. The TT is authentic and highly emotional but customers have changed and the world has gone away from roadsters."
Top Gear
Newsletter
Thank you for subscribing to our newsletter. Look out for your regular round-up of news, reviews and offers in your inbox.
Get all the latest news, reviews and exclusives, direct to your inbox.
But she continues. "Audi has always done emotional models. See our concept and vision cars. We have lots of ideas." Well, there was the amazing three-motor Le Mans-refugee PB18 e-tron concept (pictured below). That'd help quell our nostalgia for the R8.
I'm also thinking about the little AI:ME. What about a new A2-type electric car? "The A2 fits our time. It was a remarkable use of space and technology, ahead of its time. Stay tuned, I'd say." Sounds hopeful.
But will people who want electric cars actually want Audis? I put it to Wortmann that green-minded buyers buy Teslas because Tesla is a company that makes only green cars. Audi is a company that makes some green cars, but also makes the RSQ8.
Wortmann avoids mentioning the RSQ8, but acknowledges the issue. "You don't just win customers through products. You need to win through the company. Sustainability is the new premium, especially for millennials. Other things were more important in the past.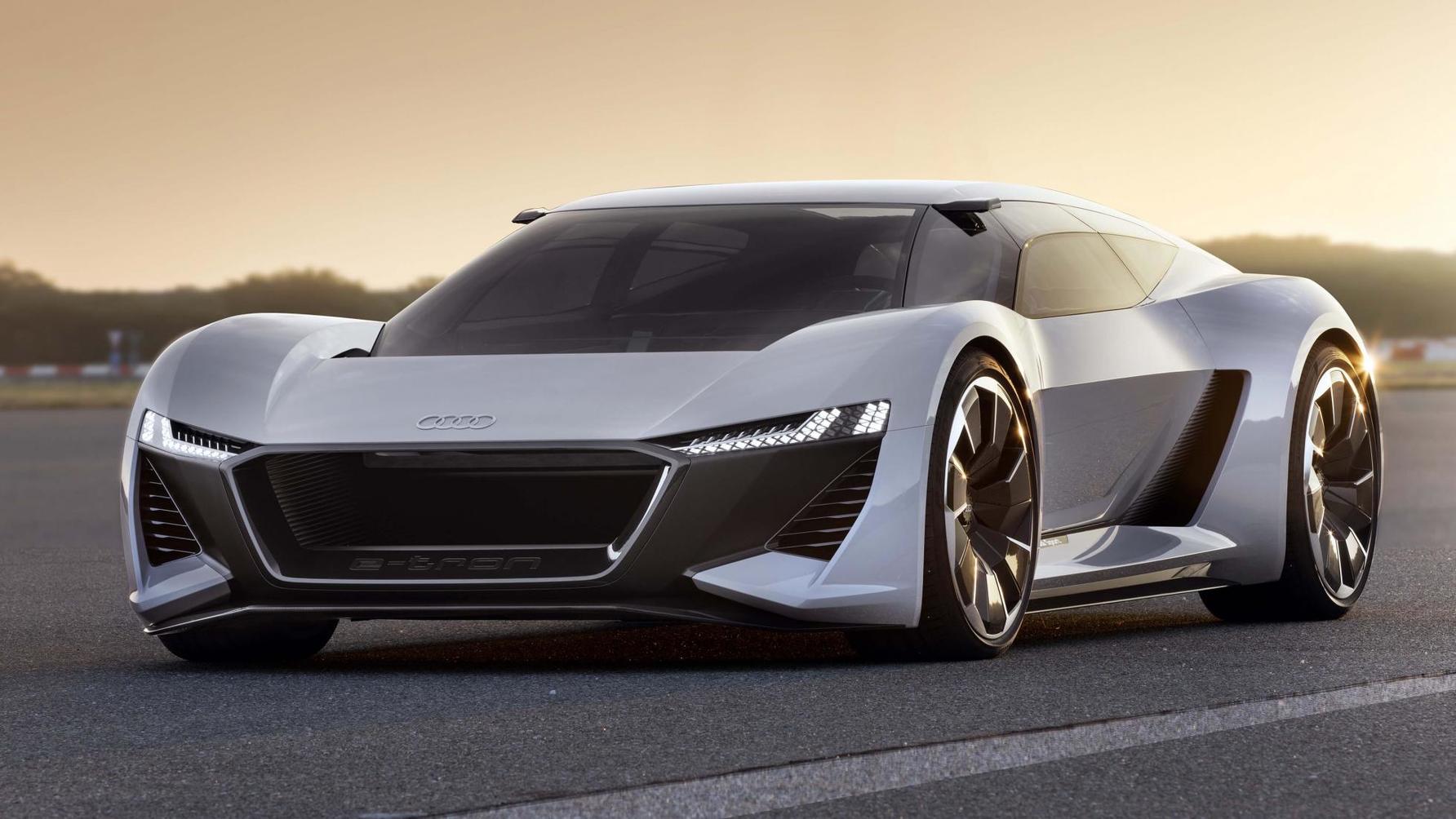 "We have been Vorsprung Durch Technik for 50 years. We are keeping that line. but what is progress now? Not just horsepower or speed. We have to change the company and the brand to be sustainable. Buyers expect the brand to have a stance. It's a must."
It's happening. Audi has carbon-neutral factories and carbon-neutral battery suppliers for the EVs. The VW Group is building six of its own battery plants, and showing a path to carbon-neutral across the company.
So how will it make money on electric cars? She says Audi isn't a charity and points out it gains hugely by sharing research and platform investment across the VW Group. "Battery costs are falling. By two years from now, our battery cars will be more profitable than combustion cars. Combustion cars also need huge investment to meet new regulations." And Audi has to do that, because it can't stop making petrol cars for some years to come. There's still demand. "Customers will decide."
What about the fuel-cell cars Audi has shown? "In my view, there's no use-case for [FC] private cars. There are too many arguments against, including infrastructure. Audi needs a technical focus." That's battery cars then, in the long term.