Best of 2018
13 cars we never want to see on the roads again
Whether on-sale or off-sale, these cars need to be dispatched from our roads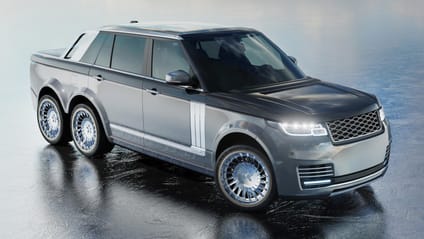 A three-door version of the tall Countryman, thus removing the only practical thing about the car? Yeah, good idea, that. It's was a coupe version of the maxi-Mini, an utterly pointless re-jig that makes our teeth itch. If you want a three door Mini, why not buy a, y'know, Mini

And while we're at it, what the hell is the Mini Coupe all about? A car with a roof styled on a reverse-worn cap, when there's a perfectly good three-door Mini with better proportions already available. Make. It. Stop.

Advertisement - Page continues below

Looks like something styled by several different people working on five different projects, underwhelming in most areas and stymied by existing in a sector filled with credible alternatives, the Q50 just needs to bow out with the minimum of fuss. Who bought them? Really? It could only be company car drivers so willfully wanting something left-field that they were prepared to accept monumental compromise.

Chrysler PT Cruiser Convertible

The faux-rod stylings of the resolutely humdrum Chrysler PT Cruiser are bad enough, but when coupled with a fabric roof and the chassis stiffness of a 10-year old mattress, things become comedic. Top Gear actually went on the launch of this car way back in something like 2007 (we've tried to forget), and the combination of asthmatic engines and massive central roll hoop made it feel like you were driving some sort of motorway-capable pram. The world will be a better place when these have fallen into a big dark hole.

Advertisement - Page continues below

First up, this has as much to do with a Fiat 500 as the Top Gear office has to do with British Vogue; notionally the same architecture, wildly different execution. It's not actively bad, it's just that it stretches the idea of brand to breaking point, and that's plain annoying. Plus, it looks like it died in the sea and then washed up on a beach a month later. Is it just us?

Top Gear struggles with the R-Class. Ok, so we get where it was coming from; a kind of executive six-seat people bus. But it's big, ugly - and not in a good way - handles with the deftness of an aircraft carrier and is throughly outclassed in the practicality stakes by something like a Merc Sprinter. That said, we'll keep the R63 AMG simply because it's the most ridiculous mismatch of rubbish car to excellent engine ever made*.

*actually, we've thought of a few more, but that's for another post…

Who buys these? Seriously? A small MPV-thing with terrible build quality, asthmatic engines and the street cred of a herpes infection. They may have evolved into a slightly better car since the early woeful production units, but they still make car-people wince when they see them. There are so many better options out there, the only reason to buy one would be extreme cheapness or ownership of an actual Vauxhall dealership.

BMW 4 Series Gran Coupe/5 Series GT

Uhm. Does anybody really understand this? The raised roofline, four-door hatch version of the Coupe? First, it's NOT A COUPE, and it looks more ungainly than a 3 Series saloon. This is not just a mismatch of naming strategy either, because there is literally no point for this car to exist that we can think of, apart from someone got bored and had some spare bits lying around. Then there's the 5GT (pictured), which sits in a mythical land somewhere between the 5 Series Touring and Saloon, both perfectly good cars. And it looks like someone had at it with an air-line and forgot to stop inflating. Sometimes niches simply do not need filling.

Advertisement - Page continues below

Anything that ruins a perfectly good Toyota MR2 to make an unsettling, slightly-ill-proportioned replica of a supercar

The Toyota MR2 is a fine car - mid-engined, tidy handling and rapid. So there's something that genuinely hurts when they are gussied-up to look like a Ferrari or Lamborghini. You're only ever playing fake, and only fooling small children and short-sighted types. There's even more confusion when there has been an obvious amount of skill and time spent - surely you'd be better off spending your talent and money on making an MR2 even cooler, than trying to make a knock-off that everyone knows is an imposter?

(Pictured: a perfectly good Toyota MR2)

Modified Defenders with 24s and Cup tyres

Extremity is amusing, so there's a keenness in the Top Gear office for weird stuff, like lowriders and stance. But there's something irritating about beefed-up Land Rover Defenders whose lifted suspension then houses huge chrome wheels shod with essentially giant sportscar tyres. It's not interesting or strange, it's just wrong. The suspension is at odds with the rolling stock, and you're giving up the Defender's utility for… nothing. You still have a car that's uncomfortable, as ergonomic as a church pew, slow and noisy, and have neatly excised the excuse that it can do off road better than most. And while we're at it...

Advertisement - Page continues below

Anything '6x6' (and that isn't a lorry) where the third axle isn't driven

Ok, there are certain situations where you require the flotation characteristics of a third axle and you don't necessarily need the complication and weight of driving all three axles (big weight on boggy ground, for instance), but doesn't anyone else form a slight knot of disappointment when they find out a 6x6 is really a 6x4? You're just dragging around a third axle for no reason. It's probably not something we'll have to worry about much in daily life, but we're not saying this is a rational list.

Still sighted regularly in London, the G-Wiz is to the modern EV that the Penny Farthing is to the contemporary bicycle. Technically a quadricycle, the Indian-built electric coffin gained notoriety by being an early-adopter favourite before EV became a thing. The only issues being that it was absolute rubbish, and if you crashed it at more than half-an-mph, you would die: early cars had lead-acid batteries under the seats, and the best you could hope for during a crash was to be thrown clear. Through the windscreen.

Yes, there's something that's so bad about the CityRover that it tips the scales into ironic wonderment, but they really were bobbins. A car supposed to slot in below the Rover 25 (and replace, at least in theory, the Metro), the CityRover was actually a Tata Indica with viking ship badges and a - mostly wonky - Rover grille. Bonus points for spotting one, likely driven by a 90-year old with a guilded tissue box on the rear parcel shelf. No one knows why.

A two-door supermini soft-roader? It doesn't sound that odd nowadays, but the X-90 really was a steaming pile of marketing. Lift-out roof panels? A rear spoiler on a car with the aero of the Houses of Parliament? Limited space and the styling of something Barbie would reject as being ill-proportioned? You still see the odd one knocking about, and they always make us sad, in that non-specific way. It only lasted a couple of years. Good.