Motorsport
My life in cars: TT winner Dean Harrison
The 2019 Isle of Man TT Senior winner loves big engines and old vans. Good lad
I passed my test in a Vauxhall Corsa, which let's be honest, you could probably brand as one of the worst cars in the world. My first ever car was a green Seat Ibiza. All my mates used to take the p*ss and call it the Green Goddess because it was the same bogey green as those ancient fire engines that stood in when the firemen went on strike years ago.
I've still got one of my originals, a mk4 Golf GTI. I tuned it up, put some conrods in it, put a bigger turbo on it, it's up to 300-odd horsepower. I've still got that sat in my dad's drive. I want to turn it into a track car but it would be a lot of expense for not a lot of return.
Advertisement - Page continues below
I've got a Mercedes C63 AMG saloon now. I'm a massive fan of big engines. I always wanted a 6.2-litre V8 Merc, and I've got the 2013 car with the manual clutch transmission as it's slightly better. I love it, it just sounds the best. I roar round on a Sunday afternoon and it's perfect. One of my personal sponsors has the new Mercedes-AMG GT R and to be honest, that new 4.0-litre V8 doesn't sound as well as a naturally aspirated car. But we all know that turbos muffle the job. When we go racing at Macau at the end of the year the Mercedes race teams don't use the 4.0, they all use the old 6.2.
I don't use the Merc every day, I drive round in a van. It's got enough room for my enduro trials bike when I want to go out on that. I've got a Volkswagen Transporter van. Well, I've got two, to be honest. One is a totally standard combi van, the other is a day van with a bed in the back, TVs in the roof, air suspension, alloys and a body kit.
There's a 2014 Land Rover Discovery too. My missus drives around in that but I use it a lot too because it's such a nice all-round car. I've got two kids, you see, so the Discovery's perfect for putting them and all their stuff in the back and going shopping.
I've got all sorts of bikes, from a 1976 Honda Novio, through trials and enduro bikes, right up to an RS250 Aprilia and a BMW GS1200. I've still got my original Honda Hornet commuter bike from when I was a mechanic, I worked for a Volvo dealer for five years. They're all good to go but I only ride them when I have time, I'm so busy. The Aprilia comes out every now and then for a warm-up because I love the sound of a two-stroke. You can't beat it.
Advertisement - Page continues below
I'm a bit of a hoarder to be honest. I've even got an old Transit for when somebody needs to move house. When you've got a van your phone always goes and everyone's your best friend all of a sudden. I've got plenty of mates when they need to shift something.
A friend on the Isle of Man lends me stuff when I go over there. He either lends me a Ferrari 488, a Nissan GT-R or a Lamborghini Aventador. Once you've driven them a bit you almost don't want one for the road; the trouble you could get yourself in. Even the C63, that thing will do 150 in a breath. If I got done at that speed I wouldn't be getting done for speeding, I'd be doing time inside with some burglar.
You can drive around the Isle of Man to remind yourself of the course but the problem is you don't learn anything. When you're going around on the bike you're going so fast it's a completely different perspective. The only prep you can do in a car is to see if they've lain a decent stretch of new tarmac, you can go and have a look at it. But you just need to ride it on a bike to get the full effect.
The TT is the best track in the world. There's nowhere else you've got 37 and ¾ miles of closed roads all to yourself. I like the fact it's a time trial because I can do the lap times by myself, whereas some lads prefer to set off as a mass start; sometimes when you see qualifying in bikes, they're all waiting for a tow to drag them along. I like to be able to do it by myself, under my own steam. I don't have to rely on anybody.
Top Gear
Newsletter
Thank you for subscribing to our newsletter. Look out for your regular round-up of news, reviews and offers in your inbox.
Get all the latest news, reviews and exclusives, direct to your inbox.
People ask me to describe racing at the TT but the problem is there aren't enough words. You need to see it with your own eyes to appreciate it. There's nothing like it anywhere.
Dean's dream garage
Mercedes C63 AMG
I like driving my car. I love the noise it makes, I love burbling about in it. If I could have any other car for the road, I don't know what I'd get. I really don't.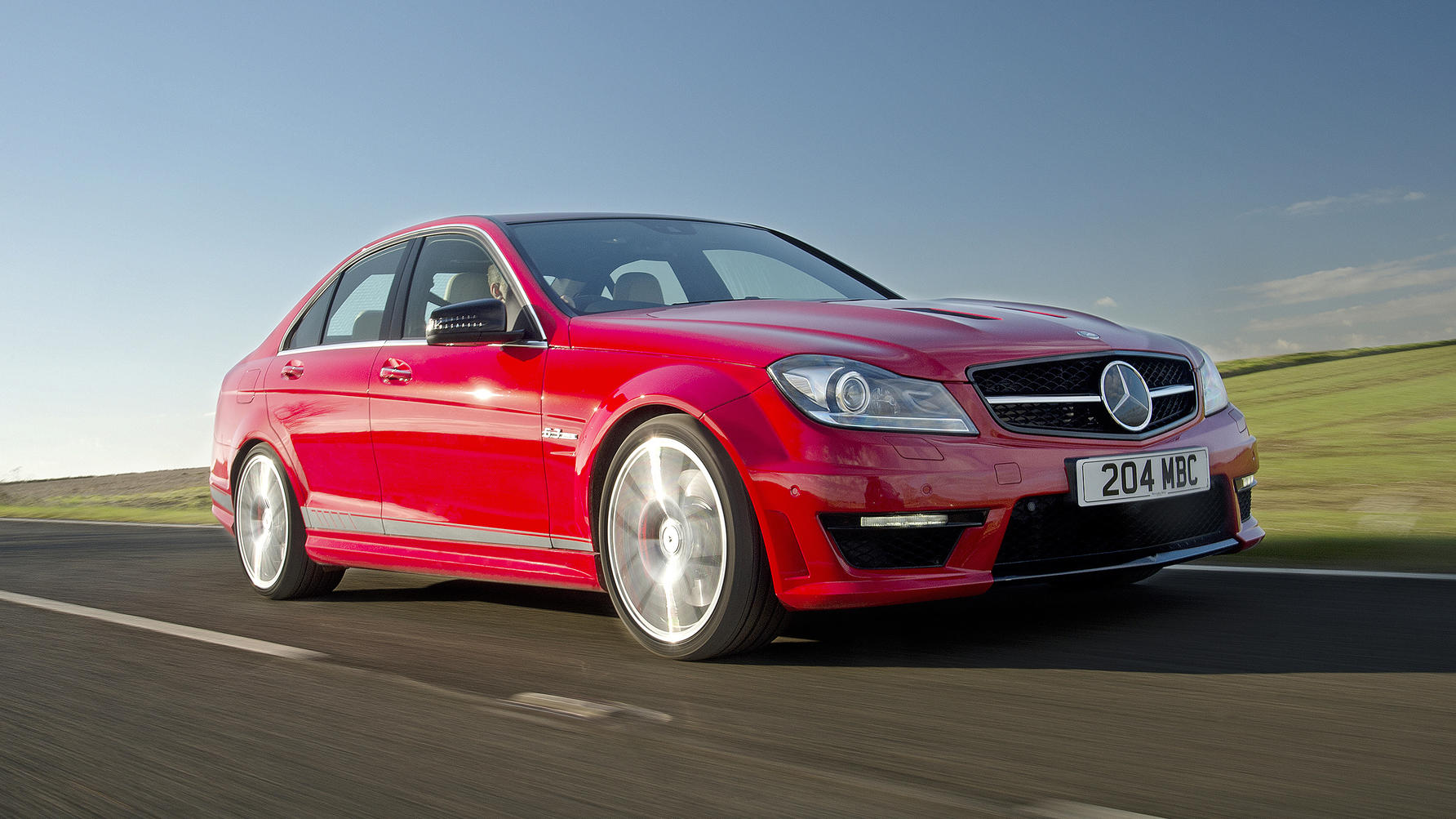 Radical SR8
The best racing car I've driven is a Radical SR8. I drove it round Donington Park and you could come out of turn one and not lift the throttle until the old hairpin. It could go flat out round the Craner Curves. I'd like to try it at Oulton Park to really feel the aero working.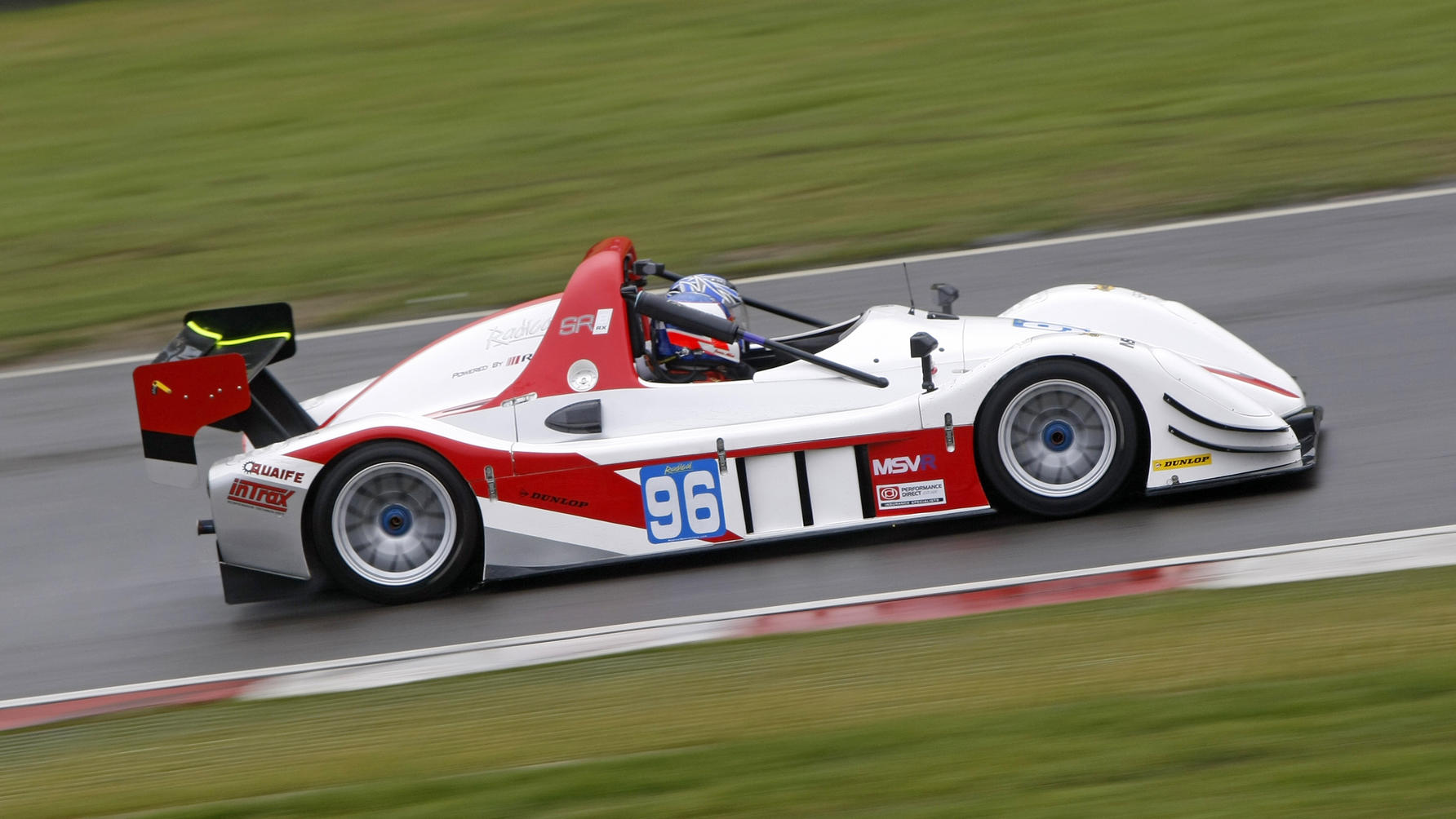 Ferrari F2005
I'd like a go in a proper Formula 1 car. The V10s that rev to 20,000rpm, that would be my era, they just sounded the best. Especially when you watched them somewhere like Monza, the echo of the cars going through the trees… it reminds me of the TT, you know.