Opinion
Opinion: has BMW design lost the plot?
We discuss what on earth is going on at BMW
Words: Paul Horrell & Ollie Kew
Paul Horrell: We've been here before, so perhaps history can teach us. The 2001 BMW 7 Series threw our world into spasm. Its jowly face, slabby sides and grotesquely stepped rear stopped everyone in their tracks. Anyone who got behind the wheel found themselves faced with the first iDrive and its brutally hostile learning curve. Controlled by just the selector wheel and no shortcut buttons at all, it was a rabbit warren of fathomless menu hierarchies.
Advertisement - Page continues below
Now BMW is making another audacious move, with a new face at the top of its range. And what a face! It's like those people you see emerging from the first-class lounges as they fly between Nice and Geneva, Malaga and Frankfurt. Orange-tanned skin pulled tight over the cheekbones, suspiciously inflated upper lips, pinched eyes. Mouths agape as they bark into their mobiles, whitened teeth glinting in the expensive sunlight. Expensive cosmetic work can be tragically vulgar. Someone tell BMW.
This face-lifted 7 Series isn't just an isolated and regrettable case of the surgeon's knife slipping a little too deep. Nothing at BMW ever happens unless part of a bigger strategy. The 7 Series is one of a tripartite top-of-the range foray, joined by the 8 Series GT cars and the X7 enormo-SUV. All three wear the same facial characteristics. Inside, you'll find similar driver interfaces, cabin jewellery and materials.
I've been driving the X7 in what is literally (it's built in the US) and metaphorically its homeland. Crossing a swathe of the west I ended up on the glitter gulch of Las Vegas. Meanwhile, Ollie Kew has been getting to grips with the 7 Series in Europe's physically more constraining and aesthetically more subtle environment.
Advertisement - Page continues below
Ollie Kew: Yep, the southern tip of Portugal, to be precise. Cannily, it's not that busy in the spring, but every time I wafted towards a Faro-ite minding their own business, the same look of bemused revulsion spread across their face. For me, a luxo barge should, more than any other car besides a hearse, project an image of dignified serenity. This one's a thrusting caricature. And a little insecure in its itself. What the hell is that grille compensating for, besides the piggy laser headlights? You know how those criminal e-fit illustrations drop into the uncanny valley, because the victim emphasises the miscreant's most noticeable features? That's what the Seven's become. An e-fit BMW.
But we're Europeans, and this car isn't for us. It's for Asia. Annexing 40 per cent share of the market in China speaks for itself. Asia asked BMW to make the new Seven look more different to the 3 and 5 Series, to have more presence, and more novelty features. So, it's now got animated LED lamp flourishes and the expression of a Pixar villain.
In Asia, bougie rules. The M760Li V12 is the top-selling version, despite a tax bill bigger than Greece's GDP. BMW literally can't build V12s quickly enough. In Europe, we still want the diesel 730d and the plug-in 745Le hybrid, and its 36-mile range of zero-emission silence. It's maximum limo for minimum cost – to you or your employer.
PH: The X7 is a limo too, with epic rear-seat luxury. And as an SUV, it's off on the right foot for the prosperous in Asia and America. Like the 7 Series, the X7 is quite the visual statement piece. By making even an aftermarket-tuner Range Rover look like a wallflower, it's drawing aesthetic resonances from Cadillac and Lincoln.
Top Gear
Newsletter
Thank you for subscribing to our newsletter. Look out for your regular round-up of news, reviews and offers in your inbox.
Get all the latest news, reviews and exclusives, direct to your inbox.
The three-row function might provide a rational reason to buy, but the emotional reason is all there in the pair of thrones that lie behind the chauffeur. They're adjusted by a plethora of electric motors; they're heated, individually climate-controlled and multimedia-entertained. Oh sure, it's also a useful car, provided you've got the road space, but I've a solid hunch the sort of people who want utility in their BMWs will get the X5 or a Touring.
Fortunately there's little brash about the way it goes down the road. Correlation between 'SUV' and 'refined and dynamic' is usually too close to zero. But this one is extremely well sorted.
OK: Annoyingly, the 7 Series is a good car too. But in an odd, almost irrelevant way: it's engaging to drive. You'd expect that of a BMW. But the ultimate driving limousine? You're not paying your chauffeur to respect the pleasantly weighted steering and extend the magnificently smooth new 4.4-litre, 523bhp V8 BMW's plumbed into the 750i. You'll want that as hushed as possible. While you set your vigorous massage just so, and wonder why the ride isn't as pillowy as you'd hope.
PH: The X7's comfort is mighty fine, certainly so for an SUV. A bit of wind noise hisses around, but that's the only tiny dent in a wonderfully refined nature. To drive, it's simply a bigger BMW crossover: more stable, more thoughtful in its reactions than the X1–X6. But still precise. And actually you'll be able to specify a chassis of active wizardry that allows it to be yanked around the N*!!!*?*ring faster than a V8 M3. Which is as relevant as the fact its boot is big enough to take four fatted calves to the livestock market.
The end-to-end richness of this cabin's furnishing is truly impressive. BMW's iDrive, after that disastrous start all those years ago, had by last year evolved into a fabulous operating system. But now it's been updated into gimmickry. The polygonal instruments are distracting and surprisingly hard to read, and some of the interfaces are plain silly. I turned gesture control off after my conversational gestures to the passenger kept turning the radio up. If my child were deaf I'd learn sign language, but I can't be bothered to do it just to operate the stereo.
OK: I never thought I'd say this, but I think I speak for a lot of car folk when I say: I miss Chris Bangle. OK, that first 7 Series was wobbly, but his 5 Series, his 6 Coupe, his Z4 – they've aged fabulously. Better than the cars that have replaced them, in fact. So, just to play an ocean-going amount of devil's advocate, perhaps we're going to come around to the X7 and its ilk. Maybe they'll look fresh and cool in a decade's time and… argh, who am I kidding? This is an end-of-days blind alley for BMW, chasing Audi down the übergrille rabbit hole.
PH: Once in a while, BMW has a brainstorm. It makes a leap of borderline-reckless magnitude. Then over the succeeding years it starts to look less crazy. BMW has always claimed this is because it's us who are moving around to its way of thinking – that it blazes a trail and we eventually manage to get on board. I disagree.
If you look at the styling of that 2001 7 Series, or the first iDrive, or even the first Valvetronic engines, or the first-generation active steering, well, they were horrid when new and they remained horrid. BMW subsequently evolved those ideas, finessing them until they came good.
When BMW makes a leap, it doesn't drag us all the way to that destination. It quietly goes into reverse, and we meet in the middle. So just wait for the facelift X7, and the 7 Series after this. They'll probably be quite likeable.
NOW EXPLAIN YOURSELF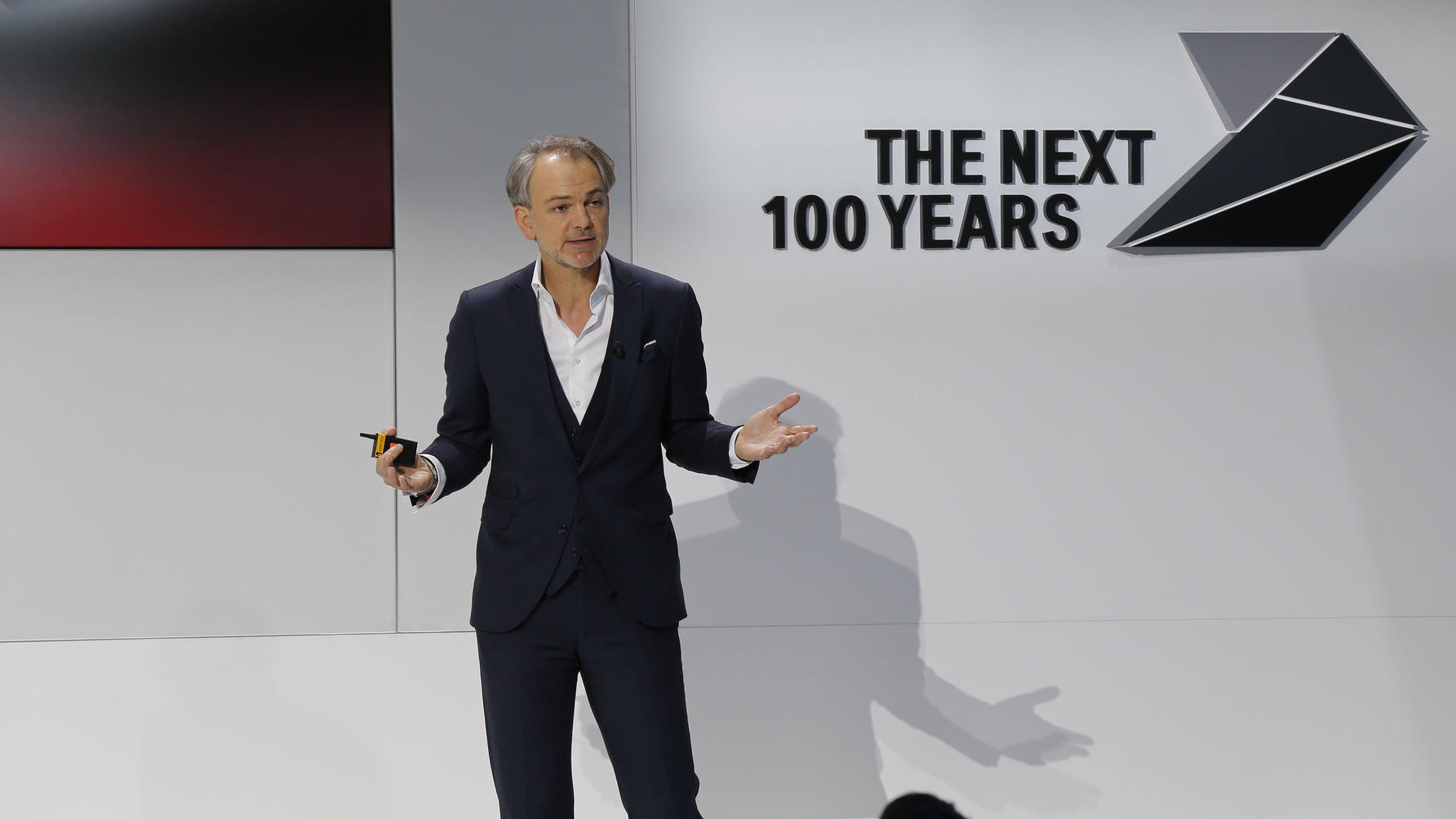 BMW Group design boss Adrian van Hooydonk defends his bold new direction... 
TG: Hi Adrian, we need to talk about grilles...
AvH: Of course people have talked about the size of the grille, but if you look at our history, we've had even taller grilles. Narrow, tall, wide – we've had it all. In this model generation we can offer a bit more variety in the size of the grilles, but the grille has to be in proportion to the size of the vehicle. And I think it is. The whole front end is designed in a very precise manner: thin headlamps, tall grille and a not overly aggressive bumper. It is no bigger or taller than a Range Rover or GLS.
TG: How hard is it to transfer BMW design cues to a car the X7's size?
AvH: It's a challenge because it's a new car – you don't have a reference point. But it's a challenge we like. It's a car our dealers have been asking for for a long time, and we felt that space in the market was there for us. It has all the attributes you need to be successful in this segment: the proportions, the wheel size – we have 22s – you need these things and then you have to have a certain presence, but also a certain restraint and formality.
TG: Is this a deliberately audacious step by BMW to give space to ease back later?
AvH: The BMW 7 Series and the X7 now have the presence that customers in this segment are looking for, and what most other vehicles in that segment already offer. I think we will get used to it.