Retro
Here's every generation of the Honda Civic
After 27.5m cars sold, the sensible Japanese hatchback with a wild streak deserves your attention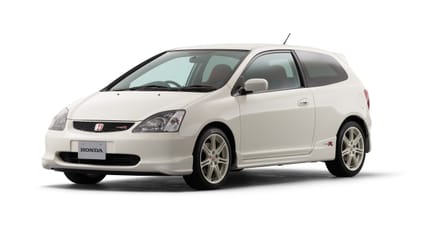 Fifty years, and we're already into the 11th generation. The Honda Civic appears to evolve in dog-years. Japanese Akita years maybe.

So this might be a good time to take a sweep back across at all the Civics that lead up to the one just released. After 27.5 million sold, it deserves our attention.

Advertisement - Page continues below

Honda Civic 1st generation: 1972-1979

Arrived just before an oil crisis swept the world, this was a car of its times. Deceptively tiny: there's less room in the back than in the superminis that were emerging in Europe such as the Renault 5 and Fiat 127. But it was a cinch to drive, with light steering (albeit disturbingly vague around the straightahead), slick gearbox and a splutter-free smooth little engine. The American version showed Honda's engine brilliance: its CVCC four-cylinder managed to pass California clean-air rules without a catalytic converter.

 

Honda Civic 2nd generation: 1979-1983

A more angular look, and modern amenities: hatchback! five-speed gearbox! internally adjustable door mirrors! The basic package remained. But it was still cramped inside and buyers in the US and even Europe wanted more space. So Honda acted with lightning speed, and ruthlessly replaced it after just four years. This generation also came as five-door, wagon and saloon – and if you can't picture the saloon, recall it was also made in Cowley as the Triumph Acclaim. Honda gained from that venture in bypassing European import limits, and Leyland by getting a car that didn't disintegrate as you drove it home from the dealer.

Advertisement - Page continues below

Honda Civic 3rd generation: 1983-1987

This one was slightly wider and roomier, especially the tall estate version now called Shuttle. In the vernacular of all Eighties' Japanese cars, the Civic's style grew more angular again. A rack-and-pinion setup finally made the steering as as much fun as the rest of the controls. Gen 3 came as the three-door hatch, four-door saloon, the Shuttle, and the one you care about, the CRX, a dinky, neat coupe. The related Rover 213 saloon (Triumph had been euthanised; Honda and Rover were now properly in bed) you're entitled to care less about.

Honda Civic 4th generation: 1987-1991

In the Japanese bubble economy, quick model turnarounds became the norm, so here's another that lasted a mere four years. The three-door was lower and wider again thanks to double-wishbone suspension that lowered the bonnet line, and the sheetmetal was prettier and softer than before. The CRX was a total classic this time, that proved Honda's powertrain genius again with the rev-crazy VTEC engine.

Honda Civic 5th generation: 1991-1995

Major changes now. The five-door was now a Golf-sized thing, with an extended fastback tail. Still as easy-driving and economical as ever, of course. There was an estate called Aerodeck, and a booted two-door coupe. But really it was the bobtailed hatch, with its split tailgate and available VTEC, that did the job of the old CRX. The CRX had itself given way to the heavy, eccentric and over-complicated Del Sol, with its crane-operated targa roof.

Honda Civic 6th generation: 1995-2000

Honda built a new factory in Swindon to do this one – the place it recently shut down. Different bodystyles were sold in various places around the world, but again it was the five-door – softer-sprung now – and shorter three-door that we knew best here. The European version wasn't the same as the American Civic; its Rover equivalent was the 200 and 400 series. This meant the Civic had access to a Rover diesel engine. Yipee. In the US, fuel-economy was also the focus via petrols, but the driver was never forgotten in the pokier versions. We got a VTEC hatch, but the ecstatically mad Type-R (EK9) was reserved in this generation for JDM only.

Advertisement - Page continues below

Honda Civic 7th generation: 2000-2005

Honda knew it could grow the Civic because the Jazz was to come in 2001. For Europe the Civic became, after all those years as a low-slung machine, a taller quasi-MPV in its five-door version, its gearshift up on the dash. We never got the big-in-America saloon. Also spawned the three-abreast elbow-interfering FR-V, crossover CR-V and Stream minivan. The three-door was a bit lower than the five-door but still a one-box and we forgave it for the obsessive detail engineering in the Type-R EP3, finally a car for the UK. A scythe-sharp hot hatch.

 

Honda Civic 8th generation: 2005-2011

Wow, radical. The body was almost a pyramid, with a perspex nose, tail glass split by a spoiler, and inside a spectacular double-arch semi-digital dash. Used the Jazz's 'cinema seat' back bench, in case you had a tall parlour palm to transport. A change to torsion-bar springing left them unable to find a good handling-ride compromise, making it a bit harsh for a regular hatch. Meanwhile that simpler undercarriage caused pitchforks among the Type-R fanbase, but actually they needn't have worried as that FN2 still drove with incendiary aplomb. The Euro-Civic hatches were vastly different from the saloons and coupes made for America and Asia, although the hybrid saloon did make it here and still might pick you up if you call an Uber.

Advertisement - Page continues below

Honda Civic 9th generation: 2011-2015

The least liked? Flabby (if low-drag) styling and indistinct road manners in the regular hatchbacks were a poor start. Honda cheapened it because there was a financial crisis on. Honda's homebrew 2.2 diesel was noisy enough to show why they'd eschewed this fuel for so long. Estate was called Tourer, but there was no three-door. Late in the day Honda remembered its performance heritage and, partly to prepare the world for the turbo NSX, brought us the FK2 Type-R (pictured), for a two-year run. It got a turbo engine, one of Honda's first, with 310bhp to move the hot-hatch needle. It was a killer on-track, and liveable on the road. And looked absolutely bonkers.

Honda Civic 10th generation: 2015-2022

Suddenly, the Civic, after three generations as a tall car, went low again. Body was covered in real and false grilles and wings, definitely a bit all-mouth-no-trousers for the base versions. New news was turbocharging across the range, a 1.0 triple and 1.5 four for the regular cars. They were a fine drive and pretty easy to get on with. Had lots of active safety gear too. Meanwhile the Type-R FK8 (pictured) got an even further muscled-up 2.0-litre, and benefitted from multi-link rear suspension.

Honda Civic 11th generation: 2022-

The basic styling themes of the gen-10 live on, but have been given a lot more calm refinement. Result is a fine-looking hatch, inside and out. Under the hood Honda rediscovers its old powertrain magic in a new way, with a hybrid system unlike no-one else's – engine seldom drives the wheels but mostly charges the electric system – yet it manages to feel like a conventional auto. Type R (FL5, pictured) still defiantly unelectrified, mind.