Top Gear Advice
The beginner's guide to Audi
Everything you've ever wanted to know about Audi, right this way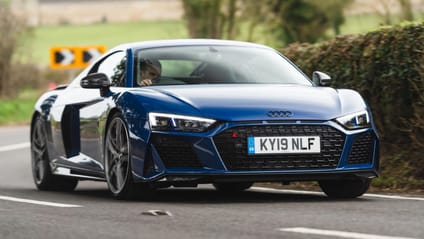 What's Audi, and when did it start making cars?

Audi is one of the foremost makers of quite posh cars for the world's middle classes, alongside Mercedes-Benz and BMW. It's German, of course, and nowadays makes up part of the colossal Volkswagen empire together with Skoda, Seat, Bentley, Porsche and so-on. Which is why many Audis share engines, platforms and other parts with cars from those companies.  

It's quite a young company, in the grand scheme of things, having only existed in its current form since the mid-Sixties. But you can trace its history back much further than that, to the beginnings of the four independent companies that eventually merged to become Auto Union AG in 1932. The Audi name – meaning 'listen' in Latin – has existed since about 1910.

Advertisement - Page continues below

Where are Audis built, and how many does it build a year?

All over the place, naturally, at factories Audi owns/operates itself along with sites that also build other VW Group products. There are two main factories in Germany – in Ingolstadt and Neckarsulm – but Audis are also built in Hungary, Belgium, Spain, Mexico, Brazil, Slovakia, China, India and Russia. In 2019, together these factories built a combined 1.8 million cars. Which is a lot.

What cars does Audi build?

Much like arch nemeses BMW and Mercedes-Benz, Audi never knowingly leaves a niche unplugged – SUVs of all sizes, hatchbacks, saloons, estates, four- and two-door coupes, convertibles, EVs and even a mid-engined supercar. Audi does the lot.

Happily the naming strategy (for the cars, we'll get to the engines in a bit…) is pretty solid. You have As and Qs – the former are cars, and the latter SUVs – then a number dictating size. The bigger the number, the bigger (and more expensive) the car. So you've got the A1, A3, A4, A5, A6, A7 and A8, and the Q2, Q3, Q5, Q7 and Q8.

On top of that you've got the fast versions – 'S' means quite fast, 'RS' means really fast (e.g. S3, S4, SQ8 and RS3, RS4, RSQ8) and the standalone TT and mid-engined R8 supercar.

Advertisement - Page continues below

What's the cheapest car Audi builds… and what's the most expensive?

Audi doesn't really do cheap. That's not the point. In the context of the VW Group, Skoda and Seat build the 'cheap' cars and Audi the expensive ones, with VW itself sitting somewhere in between. The cheapest Audi, then, is the A1 supermini, which is actually the most expensive cars of its type, costing thousands more than an equivalent Ford Fiesta, Renault Clio or VW Polo.

Meanwhile the most expensive Audi is the R8, specifically the Spyder. It's a mid-engined V10 supercar that actually isn't bad value, considering a) how fast it is in ultimate 612bhp V10 Performance spec (0-62mph in 3.1 secs, 205mph), b) how usable it is day-to-day and c) how much it shares technically with the far more expensive Lamborghini Huracan. We're big fans.

What's the fastest Audi ever built?

Well the fastest road car Audi's ever built is also its most expensive – the V10-engined R8 supercar, which claims 0-62mph in 3.1 seconds and a 205mph top speed. But Audi has a rich motorsport heritage going right the way back to the Auto Union days pre-WW2.

In the late-Thirties Auto Union (and Mercedes) dominated Grand Prix racing with its astonishing, state-sponsored race cars, most of which used colossal supercharged V16 engines and were capable of over 200mph. But Adolf Hitler wanted more – he was obsessed with establishing Germany as an engineering powerhouse, so AU and Merc set about running streamlined versions of their cars up and down the country's newly-opened Autobahns in pursuit of ever higher speeds.

In 1938 Auto Union's Bernd Rosemeyer – the first man to exceed 248mph (440kph) on a public road – was trying to beat Mercedes driver Rudolf Caracciola's 268.7mph record when he crashed at around 270mph. Read about Rosemeyer and the record-breaking Auto Unions by clicking here.

What's been Audi's best moment?

So many to choose from, but we're gonna go with winning Le Mans a whopping 13 times in the space of 18 years, making Audi the second most winningest manufacturer at the Sarthe behind Porsche (which has won 19 times). The Four Rings finished third overall on its debut in 1999, but would win the next three on the trot with the 3.6-litre V8 R8.

In 2006 Audi dumped the V8. Dumped petrol altogether for that matter, when it arrived in France with the mighty V12 diesel-powered R10 TDI. That thing dominated – the first diesel to win Le Mans, it took first overall three times in a row from 2006. Audi would then win an astonishing five times in a row between 2010 and 2014 (Peugeot won in 2009), during which time it became the first manufacturer to win Le Mans with a hybrid, before pulling out of the WEC after the 2016 season to focus on its Formula E entry.

What's been Audi's worst moment?

As part of the VW Group, of course Audi was embroiled in the 'Dieselgate' scandal, when the group admitted millions of its diesel-powered cars were fitted with a 'defeat device' to cheat global emissions tests. In July 2019 German prosecutors went so far as to charge former Audi chief executive Rupert Stadler with fraud, false certification and criminal advertising practices for his part in the scandal.

Advertisement - Page continues below

What's Audi's most surprising moment?

No doubt Ford, Peugeot, Lancia and so-on were pretty taken aback when Audi took its new car rallying in 1981 and almost immediately started winning things. Said new car was called the Quattro, and it represented the first time all-wheel drive had been fitted to a high-performance car. The Quattro changed rallying pretty much overnight – it helped Walter Röhrl, Hannu Mikkola and Stig Blomqvist to World Drivers' Championships in 1982, '83 and 84' respectively. Because of the Quattro, no two-wheel drive rally car has won the WRC since 1983.

Honourable mention goes to the fact the first-gen R8 was so good, given Audi had never built anything like it before, and the mad limited-edition A1 Quattro.

What's the best concept Audi built?

The 1991 Audi Quattro Spyder Concept – mainly because it was very nearly a whole lot more than just a concept. The reason this thing looks ready is because it basically was – an R8 15 years before its time. Having made its debut at the 1991 Frankfurt Motor Show, the QS was mid-engined, all-wheel drive and aluminium-bodied. Widespread speculation it would be built apparently led to dealers taking thousands of orders, but Audi supposedly couldn't figure out a way to build it cheaply enough for it to be viable. Shame.

Advertisement - Page continues below

Tell me an interesting fact about Audi.

Get this – Audi used to be owned by Mercedes. Well, kinda. Auto Union – the company, formed from four struggling German carmakers in 1932, that would go on to become Audi as we know it today – was bought by Daimler-Benz in 1958. It wasn't in good shape after WW2, but a slug of cash from Daimler led to the release of the first post-war Audi in 1965 (pictured), which used a largely Benz-developed engine. Incidentally, 1965 was same year VW Group took ownership of Auto Union. It's held on to it ever since.