Top Gear magazine
Top Gear's best car from the last 30 years of winners is... the BMW i8
Writers past and present pick their favourites, followed by some maths. Here's how they voted
Advertisement - Page continues below
Probably a left-field choice in first, the i8. But I can't think of a car that was more prescient or now wears its years with more grace. It nailed the brief ahead of the game, then grazed success without ever finding a proper groove. It's the most underrated car of a generation.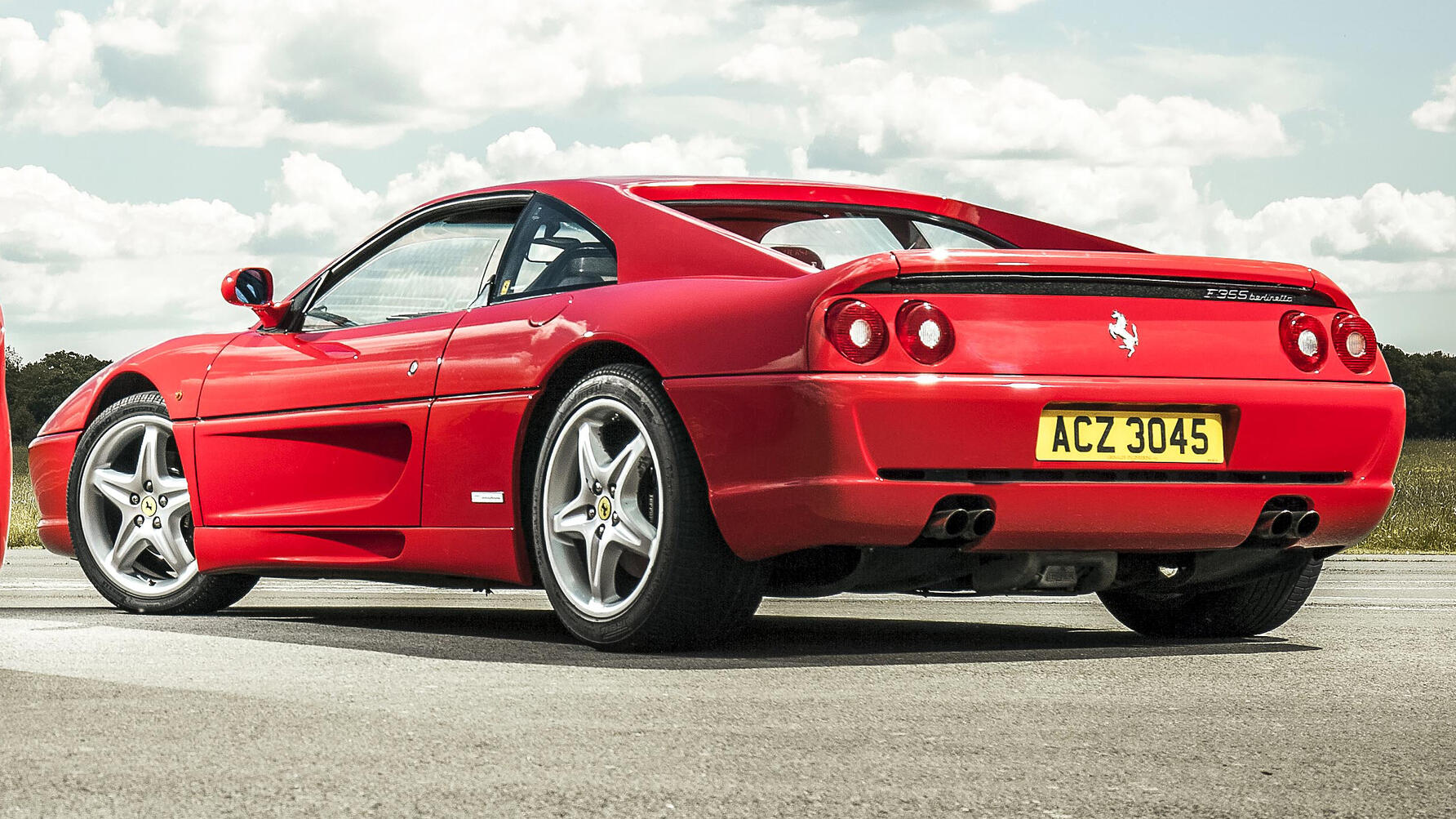 Jason Barlow
1  Ferrari F355
2  Fiat Multipla
3  BMW i8
An important Ferrari, a return to form after the coolly received 348. Enzo Ferrari was always an engine man and he would've loved the F355's 3.5-litre V8, with its clever 40 valve cylinder head and propensity for high revs. But the Pininfarina makeover was clever, too. This is a compact, almost absurdly beautiful car, and more desirable than ever.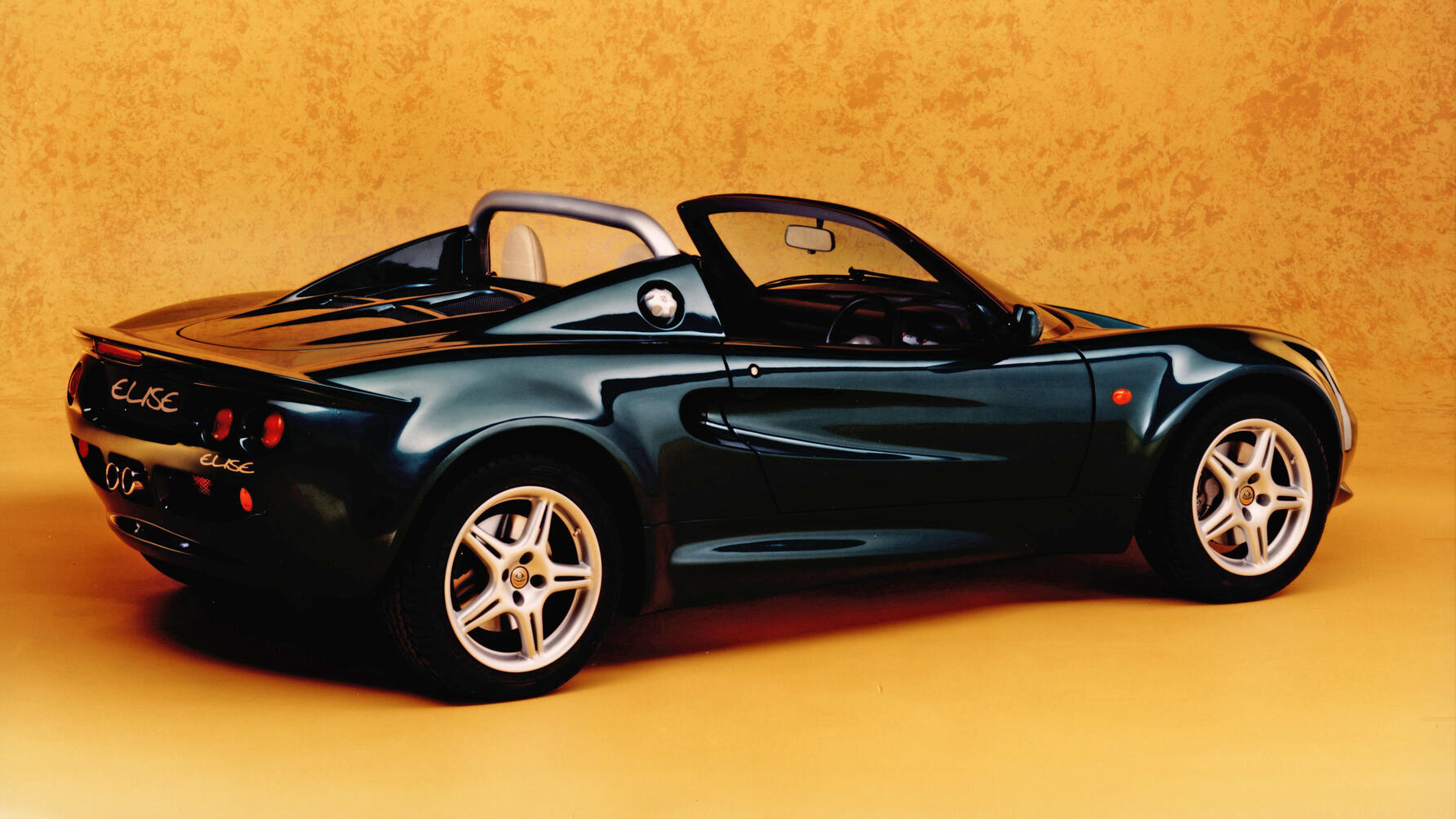 Matt Master
1  Lotus Elise S1
2  Toyota Aygo
3  Audi R8
Advertisement - Page continues below
I choose the Elise because, not unlike the Aygo I very nearly chose instead, it pushed against the tide of increasing complexity, weight and expense at a pivotal moment. Piss poor engine, imperfect styling and a strong smell of glue, it also failed to turn that tide, but much fun was had in the trying.
Paul Horrell
1  Lotus Elise S1
2  Ford Focus
3  BMW i8
The Elise S1 was extraordinarily engaging, precise, responsive and supple to drive. That came from the lightness and stiffness of its unique aluminium structure, breathed on by Lotus' magic in set-up. So it was quick, economical and affordable too. Most remarkably, when it died a quarter century later, all those qualities shone all the brighter. Much missed.
Jack Rix
1  Ferrari F355
2  BMW i8
3  Porsche Taycan
Top Gear
Newsletter
Thank you for subscribing to our newsletter. Look out for your regular round-up of news, reviews and offers in your inbox.
Get all the latest news, reviews and exclusives, direct to your inbox.
OK, hands up, I've never driven a 355, but it was my dream car when I was a spotty 15-year-old and it still turns my knees to jelly today. Others here are more technically accomplished or braver in formula, but only one have I lusted after for the best part of 25 years since Clarkson punted it up an Italian hillside and branded it "the greatest car in the world, ever".
Ollie Kew
1  Bugatti Veyron
2  Ford Fiesta ST
3  Audi R8
My podium has the cars which uprooted goalposts and prejudices. The R8 single-handedly made Audis desirable to us millennials. The Fiesta ST was £17k hot hatch perfection just as RenaultSport went off the boil. And the Veyron remains one of automotive engineering's most improbable, jaw-dropping, decade defining achievements.
Ollie Marriage
1  BMW i8
2  Lotus Elise S1
3  Audi R8
Paltry, these days, those 15 miles of electric range. But a new frontier back in 2014, and the i8 was a new take on what a sports car could be. Carbon tubbed, with four seats and superb dynamics, I suspect BMW sold these revolutionary masterpieces at a loss. Time will be kind to it.
Charlie Turner
1  Bugatti Veyron
2  BMW i8
3  Ford Fiesta ST
When it finally arrived, after years of rumours and speculation, the Veyron redefined our understanding of every parameter of automotive performance. The seismic shift the Veyron delivered caused ripples through every layer of the automotive food chain and meant everyone had to raise their game, delivering clever solutions and more speed, paving the way for decades of engineering excellence.
Bill Thomas
1  Bugatti Veyron
2  Toyota GT86
3  Range Rover
If others with the Multipla, Focus and Elise are men of the people, then I'll be a man of the power. The Veyron packed enough force to jolt the automotive world off its axis. This inspiring, uber loss-making chunk of insanity should have won the 2015 Car of the Year outright... it deserves to win the Car of the Three Decades, too.
Sam Philip
1  Ford Fiesta ST
2  Bugatti Veyron
3  Ferrari 458
Sure, the Veyron rewrote the rules of fast, set the template for petrol powered hyperspeed for the next 20 years. Sure, the 458 was the summit of nat-asp supercars. But what'll I miss most when the world's tooling about in EVs? The dinky, fizzy hot hatches. The Fiesta ST was, and remains, peak real world pleasure.
Rowan Horncastle
1  LR Defender
2  Ferrari 458
3  Fiat Multipla
Imagine the pressure on the poor sods at JLR tasked with modernising the iconic Defender. It must have been unbearable. But pressure creates diamonds. And the new Defender is an insanely capable and desirable car.
Vijay Pattni
1  BMW i8
2  Ford Focus RS
3  Ferrari 458
Advanced construction, gorgeous silhouette, future-facing tech, superb dynamics... the i8 was everything that encapsulated a company breaking new ground. Nine years on, and you can have one for as little as £35k.
Dan Read
1  LR Defender
2  Ferrari F355
3  Ford Fiesta ST
Land Rover loyalists might mourn the old one, but at least its spirit lives on. At the wheel you are both Bear Grylls and Sir Ranulph Fiennes – a snake sucking, stubby fingered survivalist en route to the ends of the earth. It doesn't matter that you'll only drive to Waitrose.
Chris Harris
1  BMW 5 Series
When the music stops and reciprocating engines using a liquid fuel are no longer produced, those who remember that era will look to name the most significant internal combustion engined cars. And they will all talk about Model Ts and 250 GTOs and McLaren F1s. But they should really talk about the E39 5-Series BMW, the most complete car I have ever driven.
2 Ford Focus RS
Sometimes when the agony of choice becomes too painful we should resort to asking basic rhetorical questions. To wit: what is the best hot hatch of all time? There are so many to choose from I  can never decide, but if I  ask myself which car of that type I'd like to own forever  I would immediately answer: 'a MkI Focus RS'. Because it's the most special.
3 Ferrari 458
The 458 is the car that changed Ferrari. In its styling, packaging, performance and handling, it gave Ferrari distance to its closest rivals that they have never managed to really close. Sometimes they come close dynamically, in fact occasionally McLaren has beaten them. But as overall packages they can't compete. Thirteen years after it was launched, the 458 is still one of the best sports cars ever built.
THE SCORES ARE IN
Three points for placing first, two for second and a single point for third. We dusted off the TG scientific calculator and the rankings are as follows:
1 BMW i8 (15)
2 BUGATTI VEYRON (11)
3 LOTUS ELISE S1 (10)
4 = 2013 FIESTA ST (8)
4 = FERRARI 355 (8)
6 LAND ROVER DEFENDER (6)
7 FERRARI 458 (5)
8 FORD FOCUS RS MkI (4)
9 = FIAT MULTIPLA (3)
9 = AUDI R8(3)
9 = E39 BMW 5 SERIES (3)
12 = TOYOTA GT86 (2)
12 = FORD FOCUS MkI (2)
12 = TOYOTA AYGO (2)
15 = RANGE ROVER (1)
15 = PORSCHE TAYCAN (1)