Top Gear TV
My life in cars: Paddy McGuinness
New TGTV presenter talks about crotch-hugging shorts, car washes and crashes
My dad taught me to drive in a Hillman Avenger, I remember kangarooing up and down the road because you needed legs like Geoff Capes to push the clutch on that thing. The Avenger went, and Dad ended up with a cream Metro. 
I crashed that, trying to overtake my mate. I managed to get past (IN A METRO!), flick him the Vs, then rear-ended the car in front. The Metro concertinaed; the other car had a tiny dent. I had to call Dad from a payphone and admit what had happened. For years, the bonnet was held down with a bungee as he couldn't afford to get it repaired. 
Advertisement - Page continues below
I failed my driving test the first time: the instructor was a wrong 'un – pencil 'tache, 60 years old... FAIL. Second time, it was blazing hot and I was wearing my Kevin Keegan short shorts, I had a female examiner and I passed. 
I bought my first car from a mate of mine. 'Tanzy' was selling his MkII Escort, red, twin Webbers, pepperpot alloys… he wanted 90 quid. So I'm haggling with him, "Has it got an MOT?" "No it's 90 quid." "Is it taxed?" "No it's £90." "I'll take it." 
Then I had a turquoise Cavalier. I swapped that for a Montego with Recaro seats. I didn't lift the bonnet or ask anything about it, just said to the bloke at work: "Do you want to swap?" It was ruined – I had it for a month and bought a Sierra, which was even worse. 
But I kept with Ford and had an Orion and XR3i. The Orion was immaculate... white, grey velour, and I saved up for it. It cost about £1,000 and had electric windows – I thought I'd arrived. I wrote it off on black ice. I loved that Orion. 
Advertisement - Page continues below
The XR3i was the one where I thought, "Here I am, everyone." It was the first car that I noticed girls and lads looking at it. It was black, grey cloth, Blaupunkt stereo, big subwoofers in the back. It got some respect, that car, and it made an appearance on Phoenix Nights. I drove in with 'Tarzan Boy' playing, and it got paid more than me. Seriously. 
Then I bought an Alfa 156 Twin Spark. We were doing the second series of Phoenix Nights; I was 28. It was silver with cream leather and wood trim – stunning. I bought it, then learnt what people say about Alfas is true. Beautiful to look at, mechanically sh*te. I took it to a carwash and water came through the top of the windscreen! 
I got a Subaru STi because of a girl, and changed it because of a girl. My new girlfriend's hatred of the Subaru was so fierce I couldn't stand it any longer, so got my first Range Rover Sport – I've had one ever since. From 2005 till 2019, I've had a Sport. Always black on black. 
I had an Aston Vantage V8 for a while, which I bought off my footballer mate Jason McAteer. I could have stared at it all day, but I never found it that comfortable. I went sensible after the V8 and bought a CLS, but I didn't keep it for long. Then I went for a Bentley Continental GT. What a car. I went to the factory to see the work that goes into building one. Proper job, that, and you can feel it when you spend time in one. 
Top Gear
Newsletter
Thank you for subscribing to our newsletter. Look out for your regular round-up of news, reviews and offers in your inbox.
Get all the latest news, reviews and exclusives, direct to your inbox.
I had a Ferrari California for a while in the summer. Harris gives me grief about it, but you could use it every day, roof down, and I loved it. When I rocked up to see my mates who were working in Warburtons, they thought I'd dropped the lottery.
Paddy's Cars
Hillman Avenger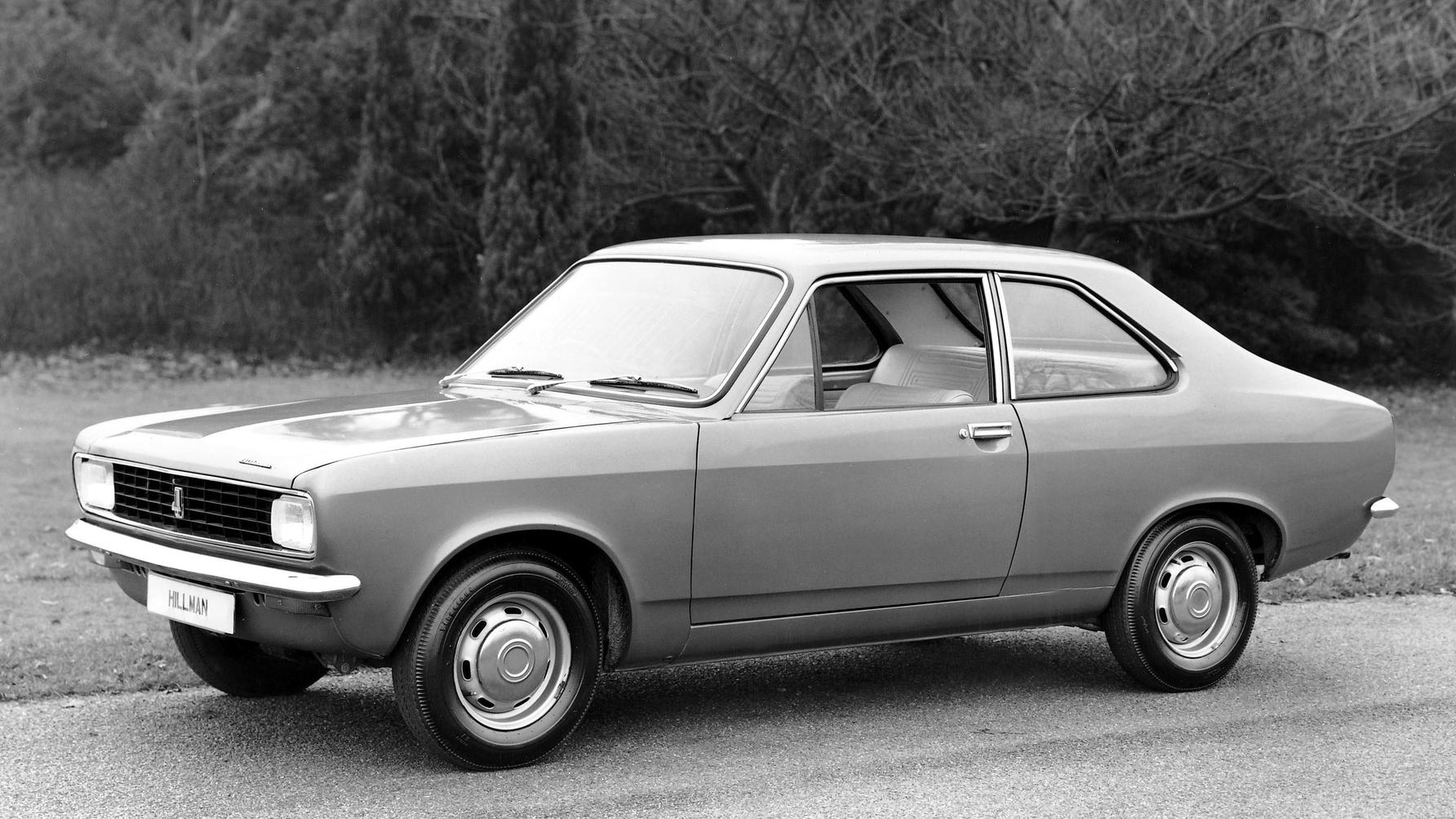 Ford Escort XR3i
Alfa Romeo 156
Aston Martin V8 Vantage
Ferrari California