BMW 540i xDrive review: 4WD saloon driven
Take one for a spin or order a brochure
Powered by
motoring.co.uk
BMW 540i, sounds almost retro…
Well, given that the last 540i, an E39, went the way of all rusty things almost 15 years ago, that's one way to view this nameplate. But here's another: there are several good reasons why this, currently the most potent model in the new G30 5 Series range, is also the best. And one of them isn't that, with 335bhp and 332lb ft of torque delivering 0-62mph in 4.8secs, it's currently the fastest.
Ooh, like an under-the-radar M5?
If you mean so far under the radar as to be utterly undetectable, then… maybe. This is not a car that has anything like the expected power and aggression of the new M5, which is likely to boast the thick end of 600 brake when it appears towards the end of this year. The 540i xDrive (there's no rear-wheel-drive variant), even decked out in M Sport trim, isn't just stealthy, but admirably laid back.
Why admirably?
Because when all's said and done you don't want your 5 Series to be overtly aggressive. You want it to shuttle you about efficiently and effectively and cause you the minimum of irritation along the way. And that's what the 540i is so good at. Don't panic, because there's more to it than an ability to cruise imperiously, but we'll start there because the 540i is deeply impressive in that department. Now, if your company is buying your car you won't look beyond diesel because even the meatiest, the 530d, only puts out 124g/km of CO2 (138g/km if you have the xDrive 4WD). And that's fair enough. But you're missing out, because this is the engine the 5 Series was born to have. The diesel, whether powered by four or six cylinders, does have noise and vibration. Not much, it must be said, and it's not until you drive the petrol you really notice, but when you press the start button in the 540i and are greeted by a purr rather than a rattle, it feels good.
Maybe, but you don't have any torque, do you?
That used to be true, back before petrols had turbos, but now look at them: the 3.0-litre turbocharged straight six in the 540i (yes, it could more correctly be labelled a 530i, but BMW has one of those too, now powered by a 2.0-litre turbocharged four…), develops its 332lb ft from just 1,380rpm. Yep, 1,380rpm as in just-above-tickover. And it holds that output all the way to 5,200rpm. Unless you pay attention you never really know where you are in the rev range because the gearbox does such a slick job of shuffling the eight cards in its deck. All you're aware of is a bit more tingle towards the top end and a slight bit of extra tension and focus in the drivetrain. But it's a good sound, an interesting sound, not intrusive, but a satisfying note to have in the background and call on when you fancy. You're not really aware of it being turbocharged particularly, just crisp, responsive and pretty rapid.
So it is fast, then?
4.8secs to 62mph is the same as BMW claimed for the E39 M5. Now the reason this has the same time is because it has 4WD as standard to aid traction and its automatic gearbox is faster than any human arm/manual lever combo. In reality it's not deeply fast, but it is pleasingly rapid. And the power is able to test the chassis without overwhelming it. It just comes across as a very harmonious car: noise, smoothness, power, chassis, comfort, refinement – they're all peas in a pod. You get out of them what you put in. It'll do the hushed cruise, or will pick up its skirts and get itself down a tricky road with real ability and a measure of appeal. Push it and this ability starts to bubble to the surface. It doesn't snap to attention, but instead just gently reveals itself to be genuinely engaging to drive.
But think of all the fuel it must need…
Well, yes, it's not as efficient as a diesel. A 520d will knock around at 45mpg, while this one will return 30-32mpg. But that's not bad for the pace and noise on offer – and petrol's a little cheaper, too. However (and here's the stinger), while 159g/km of CO2 might not sound too bad, under the new tax rules that's a £500 annual tax bill in the first year (anything below 150g/km is £300 cheaper). And because it's over £40k, subsequent years will be £450.
Not a cheap 5 Series then?
Of course not – this is the flagship until the M5 arrives. £49,945. And the price keeps rising as you delve into the spec. Our test car had everything from the £2,855 Bowers and Wilkins sound system with its glitzy little lit speakers, £985 VDC (Variable Damper Control – well worth having) and £2,170 Premium Pack featuring comfort, massage seats to the £2,250 Driving Assistant Plus and £395 Remote Control Parking.
Remote Control Parking? What's that?
Only the best gadget EVER. There are several cars that allow you to remote start the car from the key, but this goes several further. Keep a button on the fob pressed (like a dead man's handle), and you can use the key's screen (it's less key, more tablet) to start the car and then move it backwards and forwards. Y'know, so you can reverse it into that narrow parking space. OK, it's a complete gimmick and you'll only use it to show off to your family and friends, but even so it's worth it.
Would you really have it over a fully loaded 530d?
Tough one. I haven't driven a new 530d yet, but there's something about this 540i that really floats my boat. I drove it all the way to
Geneva for the motor show recently
. It did 30.7mpg, which meant a 450-mile range. It was as calm and relaxing as a 7 Series, yet had an appetite for twists that the 520d, for all its ability, didn't quite equal. Biggest drawback? Well, it's an anonymous way to spend this much money. 50 big ones (or probably about £530 per month, only £40 more than a 530d) would buy you a tidy Jaguar F-Pace, a V6 Maserati Ghibli, or a Merc CLS. I'd argue the 540i is the best car of that lot, but maybe the least desirable. BMW's conservative approach to the styling of the new 5 doesn't do it any favours in the upper reaches of the model range. Still, beneath the plain lines lurks a cracking car.
The competition
How about an alternative?
Jaguar XF review: All-new XF gives BMW, Audi and Mercedes a proper fight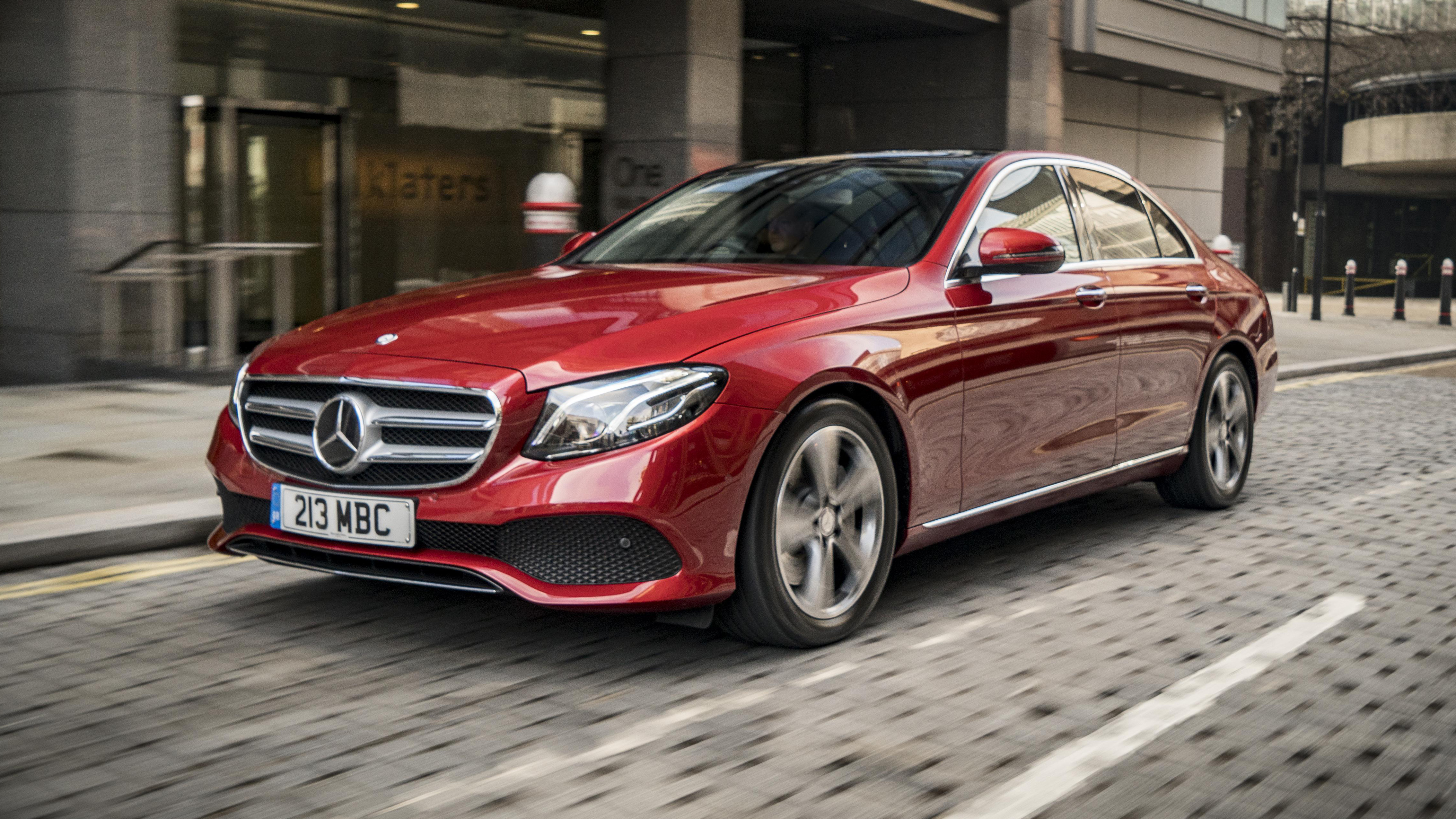 Mercedes' core model is all-new for 2016. It's another big step on
Volvo V90 review: Volvo's back on form. Enough to tempt you away from the Germans?