Bond Cars
These are the five greatest James Bond baddie cars
You ought to know 007's garage of cars by now. But what about those chasing them?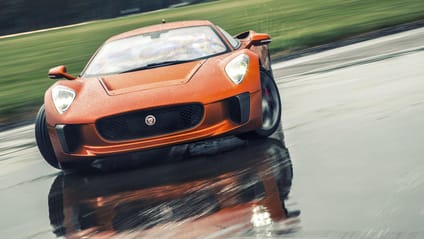 Goldfinger's Rolls-Royce Phantom III

Goldfinger: The big man's 1937 Roller isn't just transport, it's how he smuggles the gold into Europe.

Advertisement - Page continues below

Fiona Volpe's Ford Mustang

Thunderball: Also in Goldfinger, but the baby blue 'Stang looks even cooler in the hands of Fiona Volpe in Thunderball.

On Her Majesty's Secret Service: It has a key role in OHMSS's heart-rending pay-off, as Blofeld's sidekick Irma Bunt kills (spoiler alert) the new Mrs Bond.

Advertisement - Page continues below

The Spy Who Loved Me: Jaws is one of the best Bond baddies ever, but he also makes for an unlikely Sherpa-driving phone repairman.

Spectre: Co-star in the magnificent chase through Rome, it's the Jaguar hybrid hypercar that sadly never was. At least in production, rather than stuntcar form...