Electric
The 10 most influential people shaping electric cars
These are the grand fromages we think have the most influence on EVs right now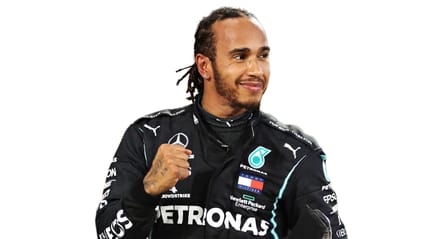 Herbert Diess

As Volkswagen Group's big chief, Diess is steering a company making 11 million vehicles a year, which sure puts him in a position to make a difference. He plans on overtaking Tesla's rate of EV production this year, and by 2030 half of VAG's production will be electric. Diess, an engineer, admits this is a colossal long-term investment, possible only because of the Group's combustion car profits. He was one of the first car company chiefs to commit to zero CO2 by 2050, by transforming the cars, factories, battery supply and charging. He's become a friend of Elon Musk – does that mean VW is getting hip or that Tesla is falling into the gravitational field of the establishment?

Advertisement - Page continues below

Jennifer Granholm

Joe Biden has a $2 trillion green infrastructure plan aimed at kicking the world's number two CO2 emitter towards net zero by 2050. Getting it done will be his energy secretary, Jennifer Granholm. As Michigan governor 2003–11 she had a practice run: stimulating green jobs to offset the brown ones Detroit's carmakers were losing. She's clever, knows green tech, has dealt with big budgets, and can get both sides of bipartisan politics to work together.

Elon Musk

The Tesla bossman started the company with the aim of decarbonising all cars, not just the ones he makes. Odd then, to see his Twitter-led slagging of the others who try. Still, putting half a million of his own EVs on the road last year is a spectacular achievement. Just as others aped his cars, they're now building what look very much like Supercharger hubs. Pity no other car can just use those. Musk hasn't had a vintage year, mind. He acted the medieval baron in dealings with unions, and is being hounded by the state in China – a key market. The Cybertruck, Semi, Roadster and full self-driving all remain vapourware. Still, you can now order a Model S Plaid, the fastest-accelerating car on earth... with a game-console steering yoke.

Advertisement - Page continues below

Sir Lewis Hamilton

Electric driving will only fully catch on if it's impelled by cultural pull as well as legislative push. Sir Lewis has become a team owner in Extreme E, the one-make off-road electric series that, er, smashes across fragile environments in order to save them. His team, X44, is working with Prodrive and has Seb Loeb as a driver. But Loeb – and Jenson Button, Carlos Sainz and Nico Rosberg, who are all competing as owners or drivers – can only reach people who are already motorsport fans, and probably not a high proportion of them. Hamilton's reach crosses cultures, races and genders.

Mate Rimac

Who better to judge Rimac's cred than Porsche, which increased its stake in his tech company this year. They're co-operating on electric drive, and Bugatti has gone his way too. The fact he's made a beautiful 1,900bhp semi- autonomous electric hypercar doesn't only show how clever he is, but that he can find other clever engineers in his native Croatia. No longer is EV development the freehold of Silicon Valley, old industry titans or the might of China.

Luca de Meo

As new CEO of struggling Renault, he judged that the firm's strategy of growth was doomed. Instead, he's reducing the target for cars sold, while obtaining vital profits by getting Renault into every part of the sustainable commerce chain. The cars will be fundamentally long-lasting, so they're ready for the circular economy: he's devoted one factory to taking them back for upgrade and refurbishment. Their batteries are being reused, or their elements recycled to cut costs. He's launching Mobilize, a sharing company that will have specially developed cars, and Renault gets a fee for every hour they're used. Plus he's relaunching and electrifying the adored 5, and making Alpine electric with Lotus.

Xi Jinping

China's president surprised the world by committing his vast country to CO2 neutrality by 2060, even though it won't peak until 2030. His five-year plan envisages millions of electric cars, outselling combustion two to one by 2030. The same plan requires state-controlled data sharing, a sign of his protectionist instinct and one that'll likely mean western makers miss out. Dominant Tesla is already feeling that heat.

Advertisement - Page continues below

Toddington Harper

This solar entrepreneur is now boss of Gridserve, the company that runs the massive station of ultra-rapid chargers in Essex, and plans others. And Gridserve doesn't just do chargers. It also engineers and operates solar farms with battery buffering. It'll lease you an EV too, and plant 100 trees for each car deal signed. Perhaps most notably, Harper has just arranged to work with Ecotricity, replacing its motorway chargers. In the early 2010s Ecotricity seeded British EV adoption via a monopoly of motorway services points, but they're now hopelessly inadequate and unreliable. Only Tesla at the moment has motorway chargers that work. If Harper's deal with Ecotricity gets that network back up to scratch it'll mean you can take any other modern EV on a motorway and rely on charging it.

Albert Biermann

Now in charge of all R&D for Hyundai-Kia-Genesis. That means, among the rest, electric cars and fuel-cell vehicles, and his firm has shown huge commitment to both. His new 800V platform supports the Ioniq 5 and Kia EV6 for ultra-rapid charging and high tech at moderate price. There's also a joint venture for a shareable/commercial/AV skateboard with Californian start-up Canoo. He came from BMW M and was the impetus for Hyundai's N range, but he now has far more in his remit. That pedigree means we can hope those Hyundai, Kia and Genesis electric cars will be great to drive.

Advertisement - Page continues below

Boris Johnson

Norway is going for 2025 but the UK's commitment to phase out pure- combustion cars by 2030 means more because we're a bigger market. Of course Johnson won't still be PM then, but he does mean it. So it will have an effect on what sort of vehicles are engineered and sold across Europe. Pretty well all serious car company chiefs are confident they can make the deadline. Here, it will shape not only new car sales, but also used ICE car supply and prices. And it means charge point installers can be confident in pushing ahead.