The production 1,887bhp Rimac C_Two arrives in March 2020
But what will it be called? Take your guesses, here
The Rimac C_Two is company boss Mate's 'McLaren MP4-12C moment'. On the one hand, a distillation of everything he knows (he knows a lot) about tech and driving, on the other… a mind-bendingly fast electric hypercar that'll actually read your mind.
Here it is then, still in prototype form as it continues to rack up the miles both on tracks and testing facilities around the world. There are 17 prototypes currently being blitzed to test things like chassis rigidity to "high-performance autonomous driving".
This is so the final, warp-speed-spec C_Two will be ready for public display in full production suit at next year's Geneva Motor Show. Rimac has also confirmed customers will begin receiving their cars at the end of 2020.
What are you looking at then? Alongside that colossal horsepower figure, a 0-62mph time that aims for 1.85s, and a 258mph top speed. Rimac recently told TG that the C_Two will be an "everyday", usable hypercar. It's got electric power seats, for goodness sake.
This of course, leaves space for a track-focused version which will arrive in the distant future (along with, potentially, a crack at the Nürburgring). The regular C_Two will still be a load of fun to drive, we're promised. And to think, Mate started off gunning down hot-rods in an electric E30 BMW.
"The C_Two will have a new driver feel," says Rimac, "highly communicative handling and first-class dynamics." It will also have a completely new name, too.
"Together with the understanding of the term 'concept', the name 'C_Two' will be replaced by the production model name," Rimac explains. Ready your finest guesses as to what it'll be called, below.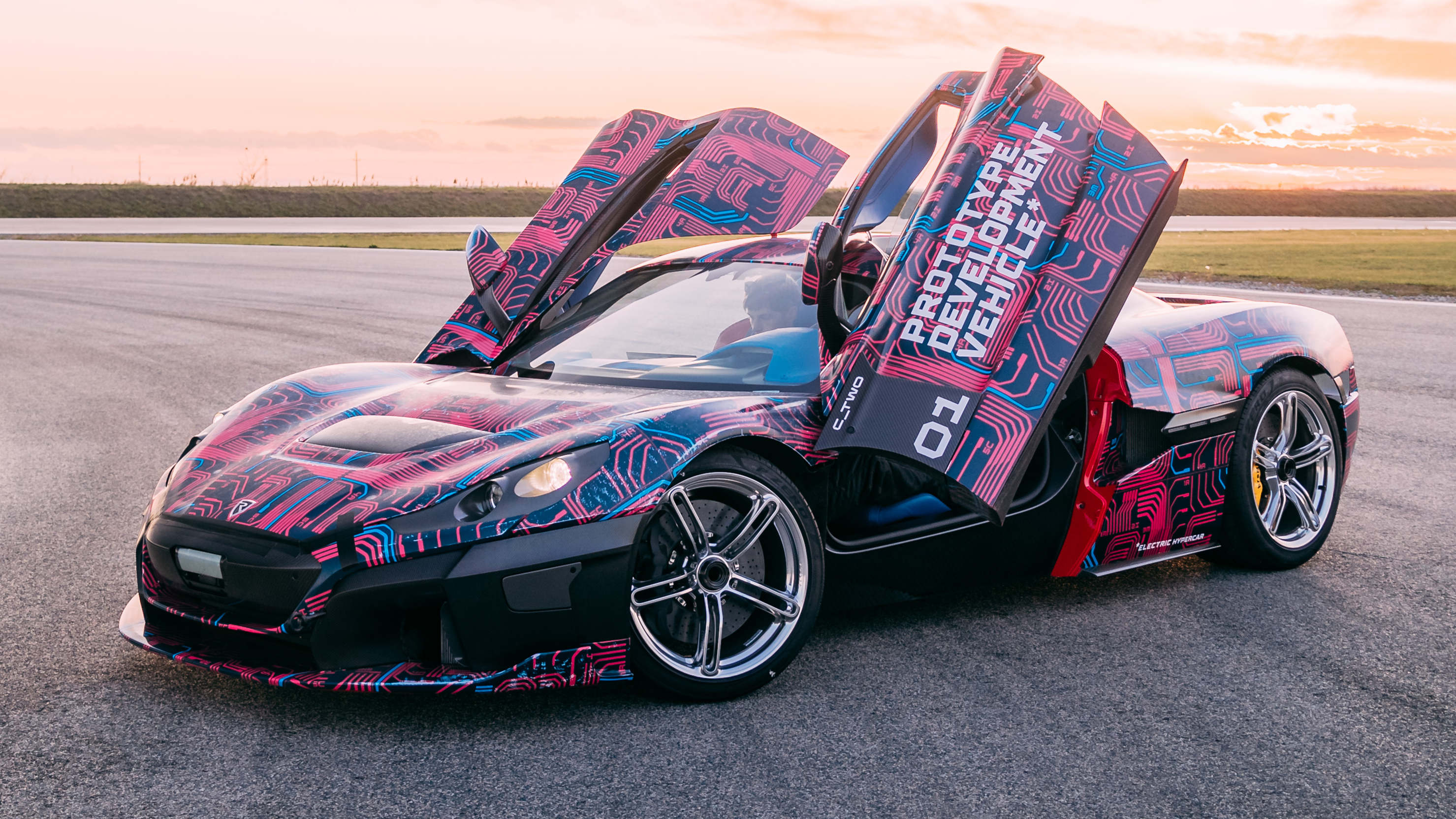 For all things electric, visit Top Gear's shiny new hub