Formula One
Hmm, couldn't Red Bull have gone a little more exciting with its Miami GP livery?
Not to knock this fan-designed livery, but surely we could have had more than some stripes?
Red Bull has a new campaign for the 2023 F1 season called 'Make Your Mark', with the premise being that it allows fans to design special liveries for each of the three US-based races.
So, ahead of the first of those three – this weekend's Miami GP – the championship-leading team has unveiled its one-off look. And, oh dear. A little tame, isn't it?
Advertisement - Page continues below
We're told that fans who are members of the team's free loyalty programme 'The Paddock' were able to submit their designs, with the winner being chosen by a judging panel headed up by team principal Christian Horner.
Martina Andriano's striped look was picked from 'thousands of entries', and Horner said: "The design keeps the ethos of who we are but introduces Miami to the RB19 as well. We are definitely going to stand out when you see that car on track. I'm intrigued to see what people come up with for Austin and of course Las Vegas, that promises to be really exciting."
Now, we're not knocking the Miami look. Not at all in fact – it's a great livery with its pink, blue and purple stripes, but surely with a one-off Red Bull could have gone for something a little more… out there? Heck, if last weekend's Baku GP is anything to go by, we'll need all the visual excitement we can get from the liveries, because the on-track action wasn't exactly engaging.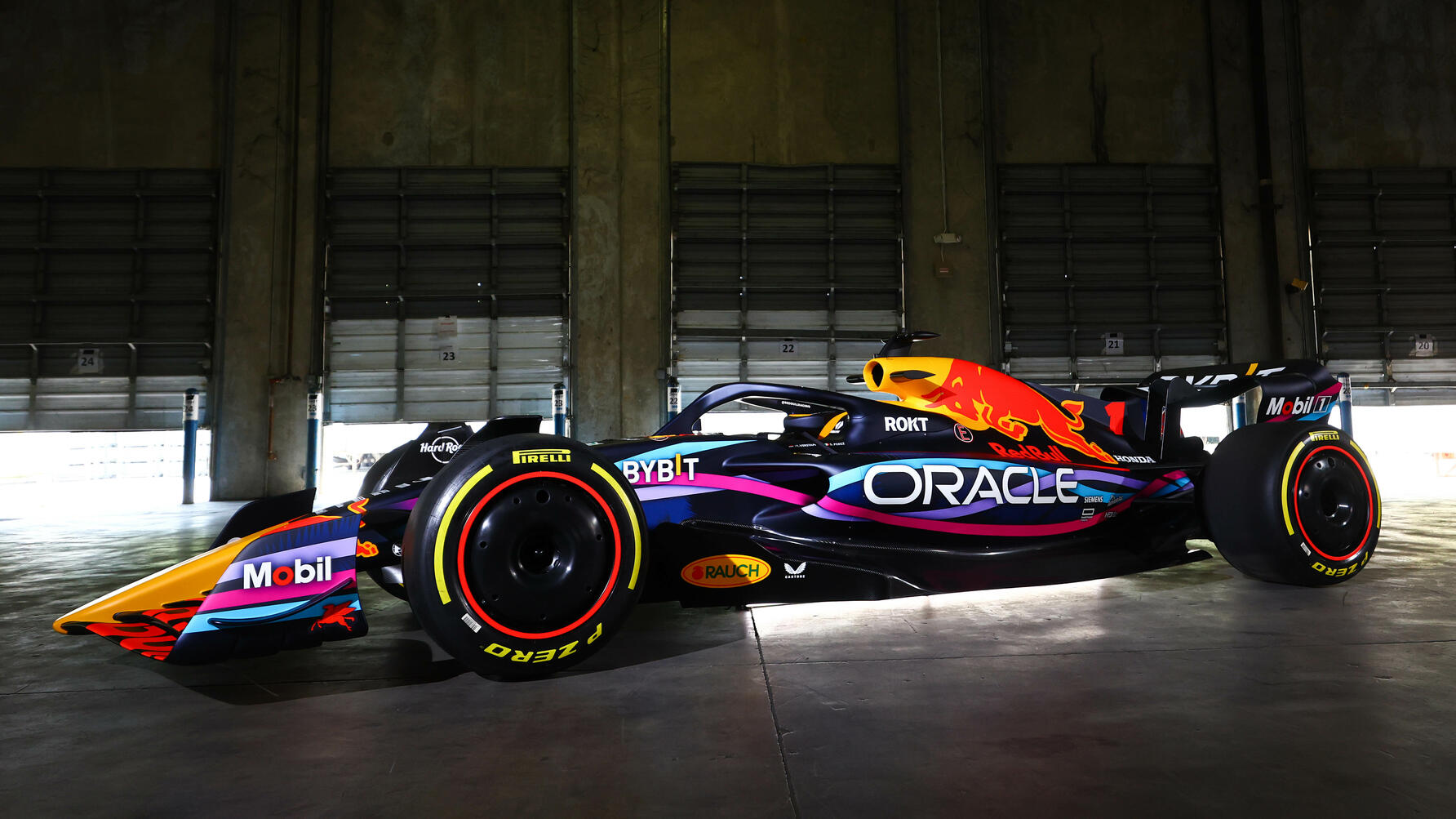 Advertisement - Page continues below
Top Gear
Newsletter
Thank you for subscribing to our newsletter. Look out for your regular round-up of news, reviews and offers in your inbox.
Get all the latest news, reviews and exclusives, direct to your inbox.