My life in cars: Sigala
The chart-topping DJ talks growing up rurally and dailying an Audi R8 V10
It wasn't always cars when I was younger, but I was always surrounded by different mechanical things. I grew up in the Norfolk countryside, basically in the middle of nowhere, and there wasn't a lot to do. My dad bought me and my brothers a couple of old run-down motorbikes and we used to ride them down the little lanes when we were children. We'd do laps and make little jumps and stuff like that. It was fun.
My neighbours had a big garden too and their nan left them her old banged-up Fiat Panda, so we'd just go and drive it round the field and try and roll it and stuff. Basically, just doing stupid stuff.
I live in London now so it's obviously very different, but I'm really glad that I was able to learn all of that stuff when I was younger.
I started driving when I was 17 and never had very nice cars. My first car was a Mk2 Volkswagen Polo – the breadvan style. It had a 1.0-litre engine and a 4spd gearbox – it could just about do 50mph and then everything would start shaking. I had that while I was at college and in my first job. I didn't pass my test until the third or fourth time, but I was still one of the first in my group of mates to get a car. That feeling of freedom as a teenager was great though. I'd just drive for no reason. Get my mates and go off for an hour and come back or whatever.
My dream car at that time was a Honda Civic Type R. It was just a bit of a lad's car you know? That's what I was trying to work towards in my first job. I managed to get one for £125 – not a Type R, just a normal Civic 1.4, but it was a big jump up from what I'd had.
My dad got it off some random guy and the car was clearly not road-legal at the time. It had a missing bumper and mismatched panels that were falling off. Me and my dad fixed it up though. I spent more money on the sound system than I did the car.
I had that car for about four years I think, then when I moved to London I sold it for £1,000. It looked a lot better than how it did originally.
After the Civic I didn't have a car for around five years because I was living in London. I went to University and had a maintenance loan, so didn't have a lot of money, and there wasn't really anywhere to park because we were in a cheap flat.
Eventually I bought a really run-down motorbike to get myself off the bus. I had it for about a year but it broke down pretty much every single day. This is when I'd found a studio, so I'd go there for song writing sessions and I'd have to get the staff in the café to bump-start me every day after work.
So, I was like 'this sucks'. I cracked on with it and got as much use out of it as I could, but then after about six or seven years of living in London I signed for Ministry of Sound and got a little bit of money from them. I was sick of riding the underground – that was one of the things I hated the most – which is why I got the bike. The underground is such a stressful way to start your day. Maybe I'm a little bit claustrophobic. But yeah, I signed my record deal and the first thing I did was get a car on a lease. My tour manager had a Mercedes and he introduced me to the team there, so they looked after me and put me on their VIP scheme. I got an E Class – an E220.
That was the first new car I'd ever had. It wasn't quick, but I absolutely loved it because I'd been used to driving old clapped-out things that broke down all the time.  
Two years after that I upgraded to the Mercedes-AMG C63, which was a car that I'd seen around (or heard, because it makes a ridiculous noise). The noise was kind of what sold it to me to be honest. It sounds like the world is coming to an end when it drives past.
I had a lot of fun in it and did a lot of donuts in car parks. I think I had the tyres changed around 4 or 5 times during the time that I had it. It's just too easy to spin the back wheels.
My absolute dream car has always been an Audi R8 though, I don't really know why but every time I see one I just fall in love with it. While I had my C63 I was renting sports cars to go on holiday and things like that – just subtle ways of test-driving cars hoping that one day I could buy one.
I tried lots of different things, so Lamborghinis, Ferraris, the Jaguar F-Type, a Nissan GT-R, the AMG GT and AMG GT R. They were all amazing, beautiful cars, but I rented an R8 three times and did a few road trips. That was the car that I really felt I could drive on a day-to-day basis as well as have a lot of fun in. 
By this point I'd kind of got a bit sick of having a rear wheel drive car too. I got in touch with Audi and said I really wanted an R8, but I wanted a special edition. They didn't have anything at the time but they just stayed in touch – it took nearly a year until something came up.
They finally released this Audi Sport Performance version, but all they had was one image of it. They sent me the photo and said here's what it'll look like, here's the price, they're making 45 in the world, 5 of which will be in the UK. 
I was like I want it, put me down, but I was actually the 46th person – so I'd missed out. Thankfully a few weeks went past and somebody retracted their order, so I ended up being the 45th person to own one. It was a treat for myself, this is what I'd been working towards for the past 10 years or so and this was my opportunity to buy a special car that I was going to own for a long time. 
I've had it for about a year now. It's my everyday driver, I live in North London and drive it in to King's Cross – over speed bumps and through the little width restrictors. It gets everywhere which is why I love it. It's weird, when you drive it like a normal car it just feels like any other car, you don't feel like you're in a big, wide sports car and you're not worried about it. Visibility is good.
I do plan on getting something I can take to the supermarket and fit more than two bags in though. I'm really not a very materialistic person, I come from a very normal, hardworking family – but cars have always been my weakness. 
I've just bought a rally car too. It's a Subaru Impreza WRX STI. Myself and John Newman wrote a song together about three years ago and bonded over cars, and now we've decided to start rallying together. 
We did it a few times in Wales but now we've got to the point where we've both bought our own cars and want to enter a few competitions. Racing on a track is one thing, but there's something about rallying that's just on another level. It's so much fun.
Sigala's dream three-car garage
Audi R8
I'd definitely keep my R8. It was always my dream car and I genuinely use it every day.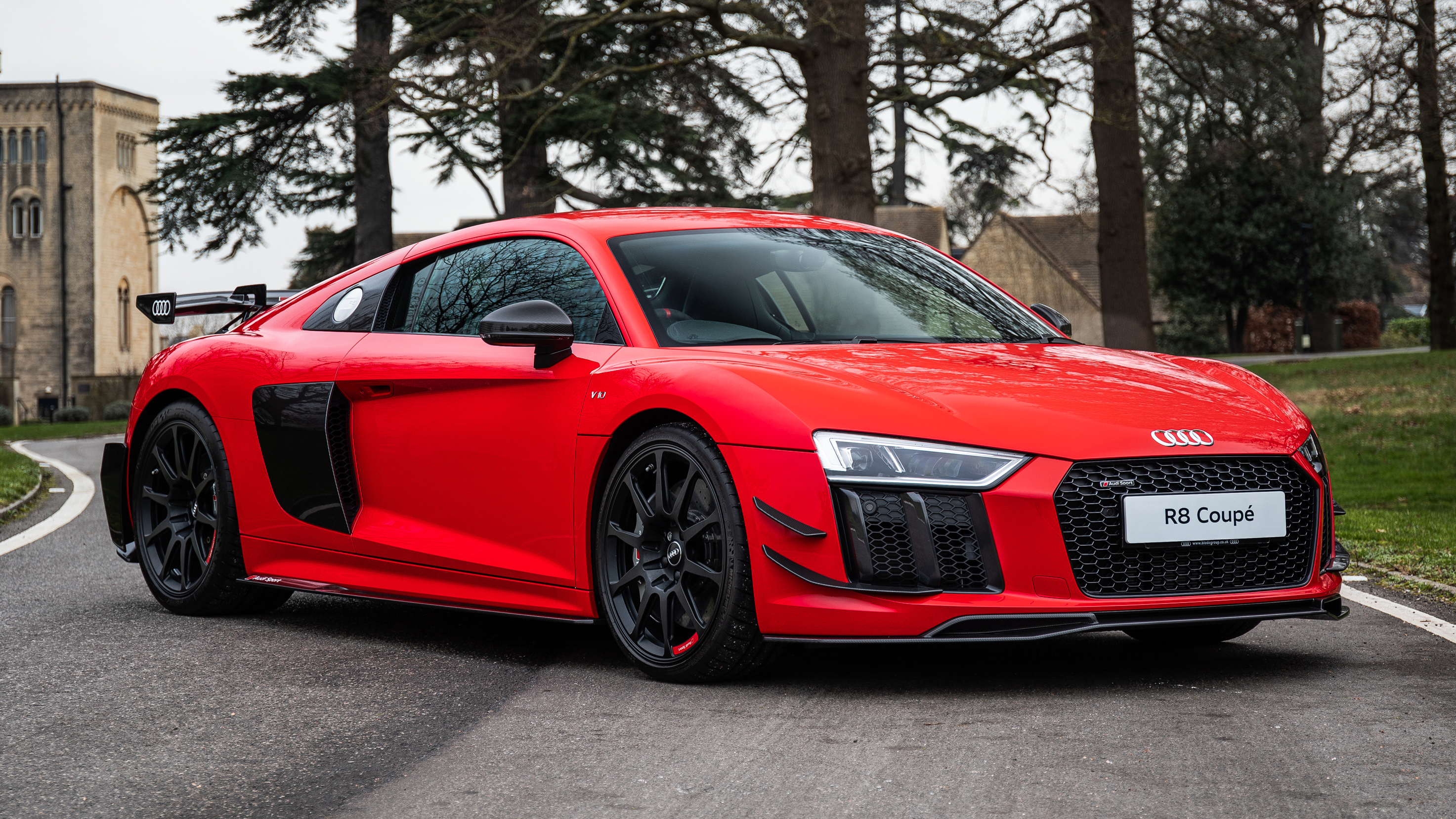 Ferrari 458
I'd have one in white. It's such an incredible car. I drove one in Las Vegas and spent the first few days tip-toeing around, then after a few days I was more confident and basically going sideways round Vegas.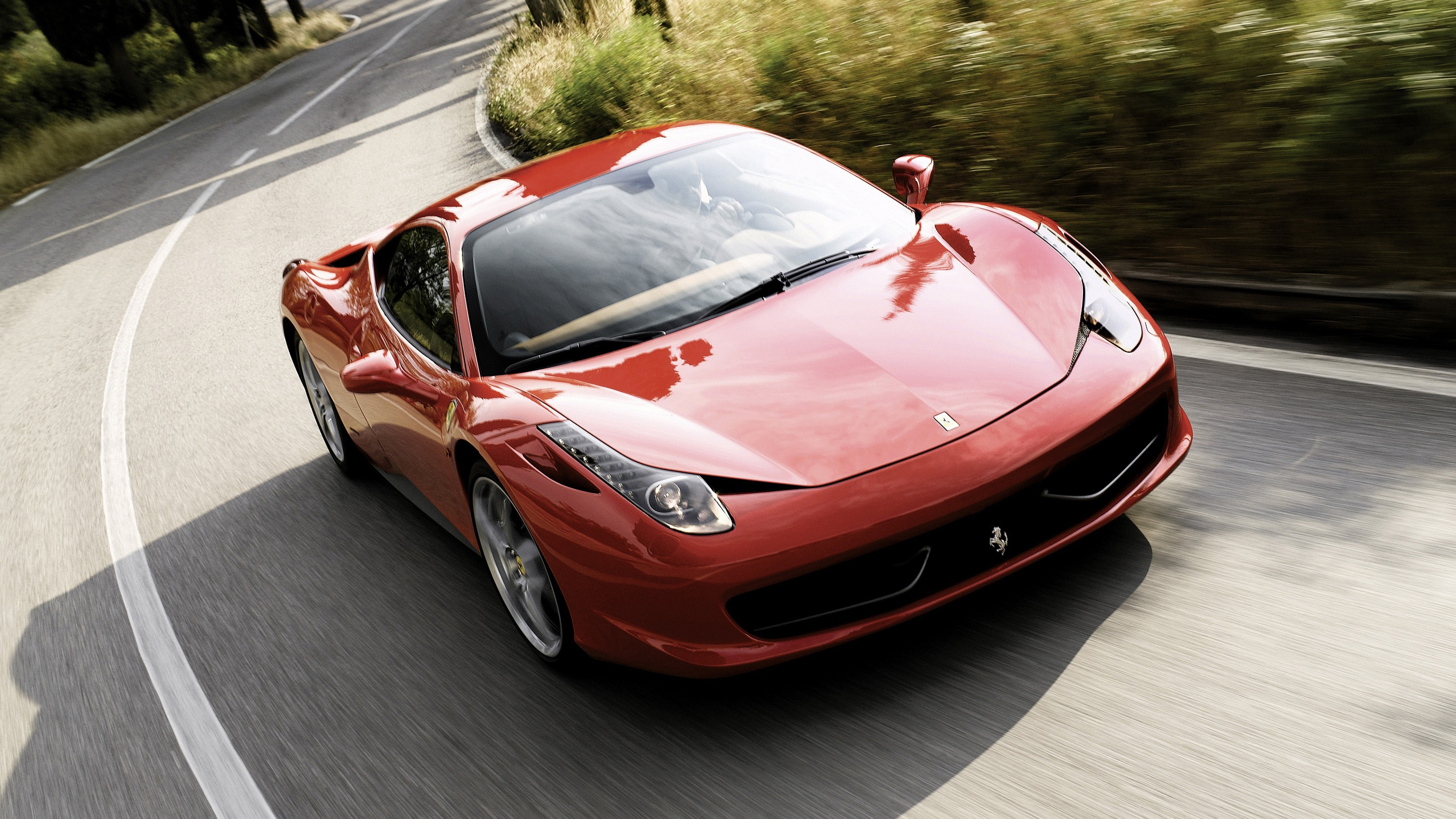 Audi RS6 Estate
If I was limited to three cars I'd go for the RS6. I could get the dogs and the shopping in the back but also have a great time.