Opinion
Opinion: will Britain miss the pretty new Toyota Prius?
Fifth-gen hybrid hatch looks almost unbelievably good – but it'll never come to the UK
The car world loves a bit of irony.
BMW waits decades to give us an M3 Touring, but when it finally happens the car has a face so ugly it kills roadside flowerbeds at fifty yards. Nissan leaves the 370Z on sale so long than Indiana Jones tries to put it in a museum, but the 400Z replacement gets barred from Europe on emissions grounds.
Advertisement - Page continues below
And now there's this: the fifth generation Toyota Prius. Which looks good. We mean, really good. Hey everyone, come see how good the new Toyota Prius looks!
It stands 50mm lower than the last one, 5000% less fussy in the details, and it's now a plug-in hybrid only, with nearly 60 miles of all electric range. And yet, because the battery is efficient and compact it fits under the back seats, so the sexy new Prius can still carry humans in its better-looking body.
At last, the Toyota Prius has achieved the impossible: desirability. You might want one. And guess what? If you're in the UK, you can't have one. Toyota says it's not going to sell its latest hybrid-only hatchback here. Ouch, none taken.
Actually, the decision makes sense. In ye olden days the Prius was the only hybrid car Toyota made. It made sense that it had its own name, its own look, and became shorthand for 'eco car'. But over the decades Toyota – and everyone else – has worked out how to package petrol-electric drivetrains in normal family hatchbacks, and sell them at a profit.
Advertisement - Page continues below
Now Toyota has hybrid Corollas, Yaris Crosses, C-HRs and so on, there's little point in building another car for them all to compete with.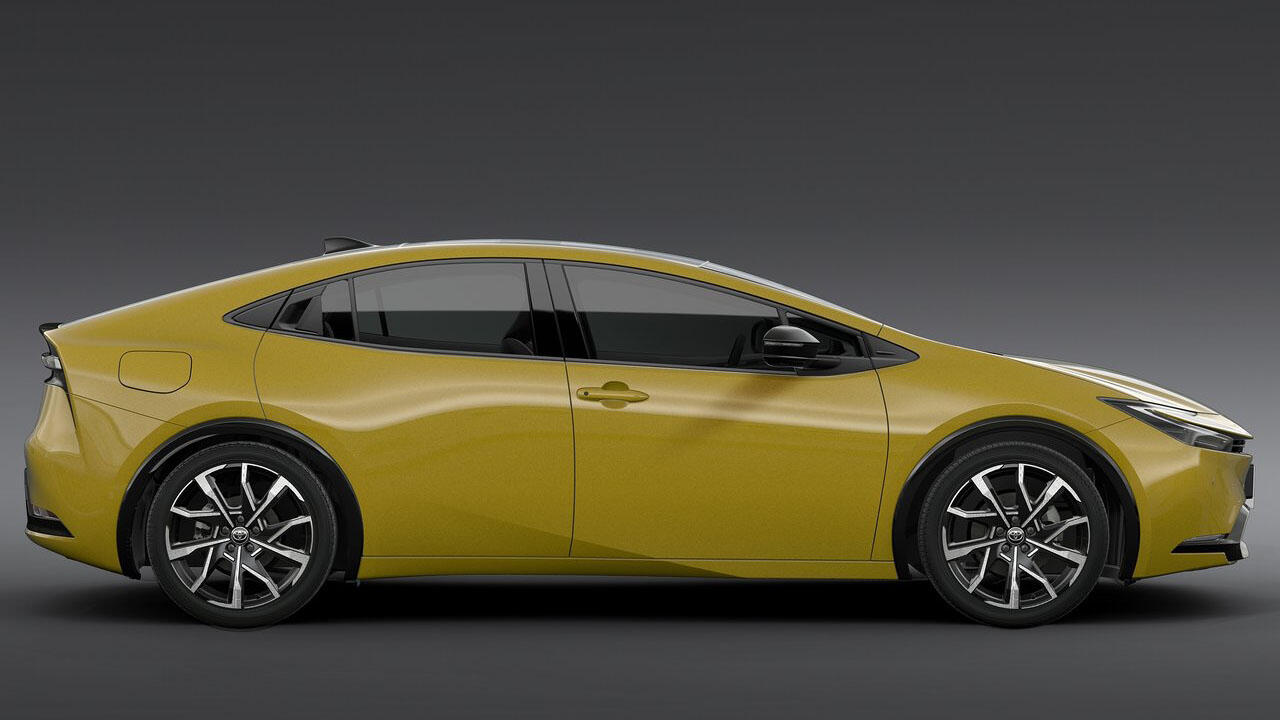 Also – and this I suspect is why Toyota has made such an effort to (technical term) zuzsch up how the Prius looks – this car has an unfortunate reputation these days. Not for being the supposed daily driver of hypocritical Hollywood celebs, but as a minicab. A really badly driven one.
There are entire YouTube channels and Instagram accounts dedicated to Priuskind the world over being biffed into walls, marooned on traffic islands and pinballed the wrong way down a one-way street. Via a railway track. Toyota's curse of inventing a great urban runaround was to become the go-to app-based taxi of choice.
When you see a Prius, you don't think 'Ooh, there's an environmentally friendly car.' You think 'Ooh my goodness, RUN FOR YOUR LIVES'.
Top Gear
Newsletter
Thank you for subscribing to our newsletter. Look out for your regular round-up of news, reviews and offers in your inbox.
Get all the latest news, reviews and exclusives, direct to your inbox.
So maybe Brits won't notice the Prius has left these shores for good, at the exact moment it becomes noticeably nice to look at.
The biggest irony of them all is that a car designed to make us all more fuel and emission-conscious drivers has been locked out of the UK because we're all driving heavier, less aerodynamic SUVS these days. Hybrid ones, naturally.