Retro
Check out the 10 finalists for this year's Hot Wheels Legends Tour
From a Jag-powered MGB GT to a pair of unsettling BMW bubble cars, the event plays host to some stellar competition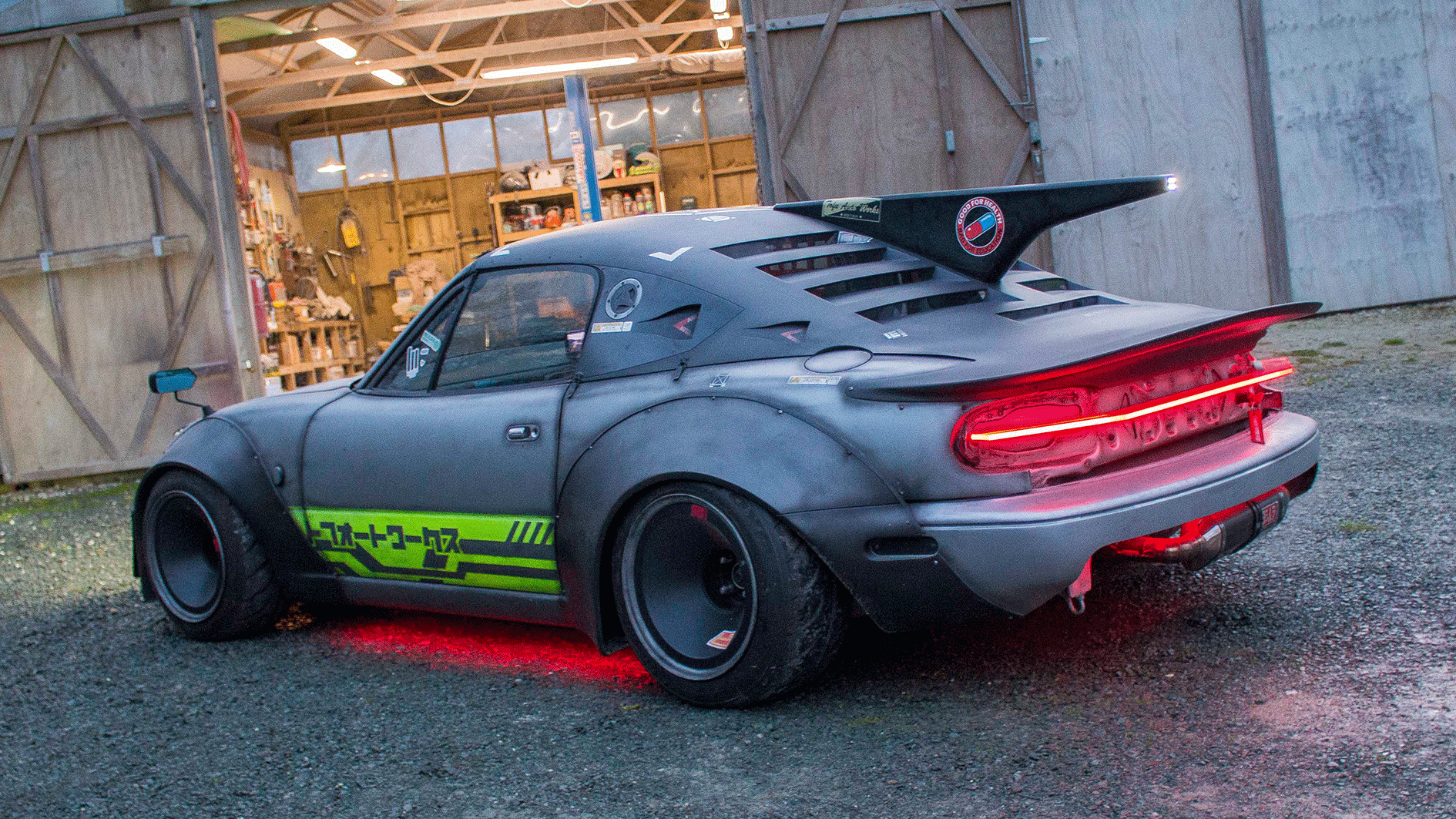 Hot Wheels has announced the finalists for this year's annual Legends Tour ahead of the event's conclusion on Saturday 11 November. Known for being one of the world's largest travelling car shows and attracting competition from all over the globe, the idea behind the Legends Tour is to provide custom car creators with a chance to showcase their builds. 

The winning car is then immortalised as a 1:64-scale model, though this is no easy feat given they'll be judged by a panel of car enthusiasts led by none other than Jay Leno. Let's have a look at 2023's finalists and which areas they represent, having won their respective national qualifiers.

Advertisement - Page continues below

England: Michael Wallhead and the MG 'B-EAST'

Built over an eight-year period and placing huge importance on sustainability, Michael's MGB GT has adopted a number of parts from seemingly unsuitable patrons including the 3.0-liter AJV6 engine from a Jaguar, the prop shaft from an old Range Rover, the axle from a Reliant Scimitar and even the brakes from a Nissan Silvia S14. The throttle bodies have been drafted from a Triumph motorcycle, while the seat upholstery has been made from used jeans. Can Bicester's pint-sized pretender charm its way to victory?

France: Thibault Lagardere and the 'Golgoth I'

In some ways, it's quite poetic that this fabulous-looking machine has been built in Le Mans, France. Named the 'Golgoth I' and inspired by the post-war machines that were used predominantly for beach racing, Thibaut's creation was put together using an aircraft tank before being fitted with a V8 flathead engine and free-flowing exhaust. Proper poster book stuff.

Advertisement - Page continues below

Germany: Philip Jager and the BMW 2002

What do you get when you find a tired, abandoned BMW 2002 Tii Touring and transplant a BMW M5 bi-turbo V8 into it? High blood pressure, probably, but mostly a serious contender for the Legends Tour throne. Having spent the last few years converting this nearly 50-year-old car into a drift machine, Philip's 2002 then won this year's German leg of the qualifiers.

Indonesia: David Sebastian and the Nissan Juke

Built to replicate the Juke racing cars that competed in the Japan Grand Touring Championship and DTM series (yes, that really was a thing), David has race-prepped his car with a 450bhp engine and a custom manual gearbox. He must be seen as some sort of Herculean figure in the Juke world.

New Zealand: Chris Watson and 'The Cyberpunk'

Presumably taking inspiration from the futuristic video game of the same name, Chris Watson's 'Cyberpunk' is a 1990 Mazda MX-5 with what you'd diplomatically call "a light refresh". Changes include a new rear light bar, shark fin spoiler, 15-inch turbofan wheels and an airbrushed finish to turn this Japanese icon into something we'll likely see in a Back to the Future reboot.

Poland: Samuel Lechowicz and the Daihatsu Hijet

Welcome to precisely the kind of 'car' the Legends Tour is built upon. What you're looking at is a 1985 Daihatsu Hijet that's been stripped of its original engine and had a motorcycle placed into the back of it, offering a creative new way to terrify yourself. What with Daihatsu Hijets not normally being offered with a motorbike option, Samuel had to unsurprisingly modify almost every element, ranging from a new custom floor to a completely revamped suspension set-up.

Advertisement - Page continues below

Mexico: Juan Carlos and the 928 pickup

Mexico's representative, Juan Carlos, has ripped up the blueprint for his 1980 Porsche 928S and started from scratch with one goal in mind: to turn it into a pickup. Thanks to the conversion, Juan can now carry two bikes, two surfboards, a foilboard and a slalom ski atop the 928. A full-length skid plate, specially-designed roll cage and new off-road tyres combine to give it an edge when the going gets tough. We'd love to see it tackle an expedition to the North Pole...

USA (Georgia): Michael Scire and the Chevrolet Camaro

In what is one of the more heartfelt stories among this year's finalists, Michael Scire acquired this 1981 Chevrolet Camaro when he was just 15 years old. In the 18 years since, he's spent countless hours fettling it and this year decided to enter the Legends Tour. Featuring a custom body that was shortened by 18 inches in total, the second generation model even has a hand-built 350 cubic-inch LT engine and custom exhaust pairing. As you can imagine, it's loud.

Advertisement - Page continues below

USA (Texas): David Almanzan and the Mercedes-Benz 300D

David is an automotive technology programme instructor, and using the Merc 300D as the centre of a number of classes, he's had over 260 students' input shaping the car over the last few years. Notable changes include wider wheel arches to cocoon the all-terrain tyres and suspension lift kit, nodding to the car's strong rallying influence. Should be OK with the odd pothole, one suspects.

USA (Arizona): Michael Brown and the BMW Isetta twins

Bringing the list to a close is this pair of BMW bubble cars that have now carved out two very different paths for themselves. The first is 'Big Dill' - a 1957 BMW Isetta dragster that houses a 1,200cc Harley-Davidson Shovelhead motor. Then, located further back in the image is 'Pickle Jar' - a 230 Chevrolet straight-six-powered Isetta whose primary purpose is to transport Big Dill. If ever there was an automotive equivalent to the crazed rag dolls Chucky and Tiffany, these two have surely got to be it.