Retro
Classic British coachbuilder Radford has returned
And Jenson Button is part of a four-man team bringing it back
Timing – that's what Ant Anstead claims is the key to his latest project that'll see him team up with leading car designer Mark Stubbs, former F1 world champion Jenson Button and business adviser, lawyer and ex-rock band member Roger Behle.
The four are collaborating to bring back the iconic, luxury British coachbuilder Radford, launching it well into the 21st Century in the process. 
Advertisement - Page continues below
"The whole car sector has gone full circle," Anstead recently told TG.com. "Heritage is back. Aston Martin is making DB5s and DB4 Zagatos. Jaguar is making C-Types and XKSSs. Even Bentley has announced a set of Blowers. There's something in the air and in the market that says heritage is strong.
"Also, you've seen a resurgence in coachbuilding and the use of shared platforms is also back. Loads of manufacturers are using the same platforms with different body styling on top.
"When you add to the pot that Mark, Jenson, myself and Roger just happened to be here in California at the same time – right now is the right time."
A bit of background, then: Harold Radford founded his eponymous company back in 1948 and unveiled its work to the public for the first time at the London Motor Show in 1951. There, it displayed something called the Bentley Countryman – essentially a Bentley estate with the highest imaginable spec back in the day.
Advertisement - Page continues below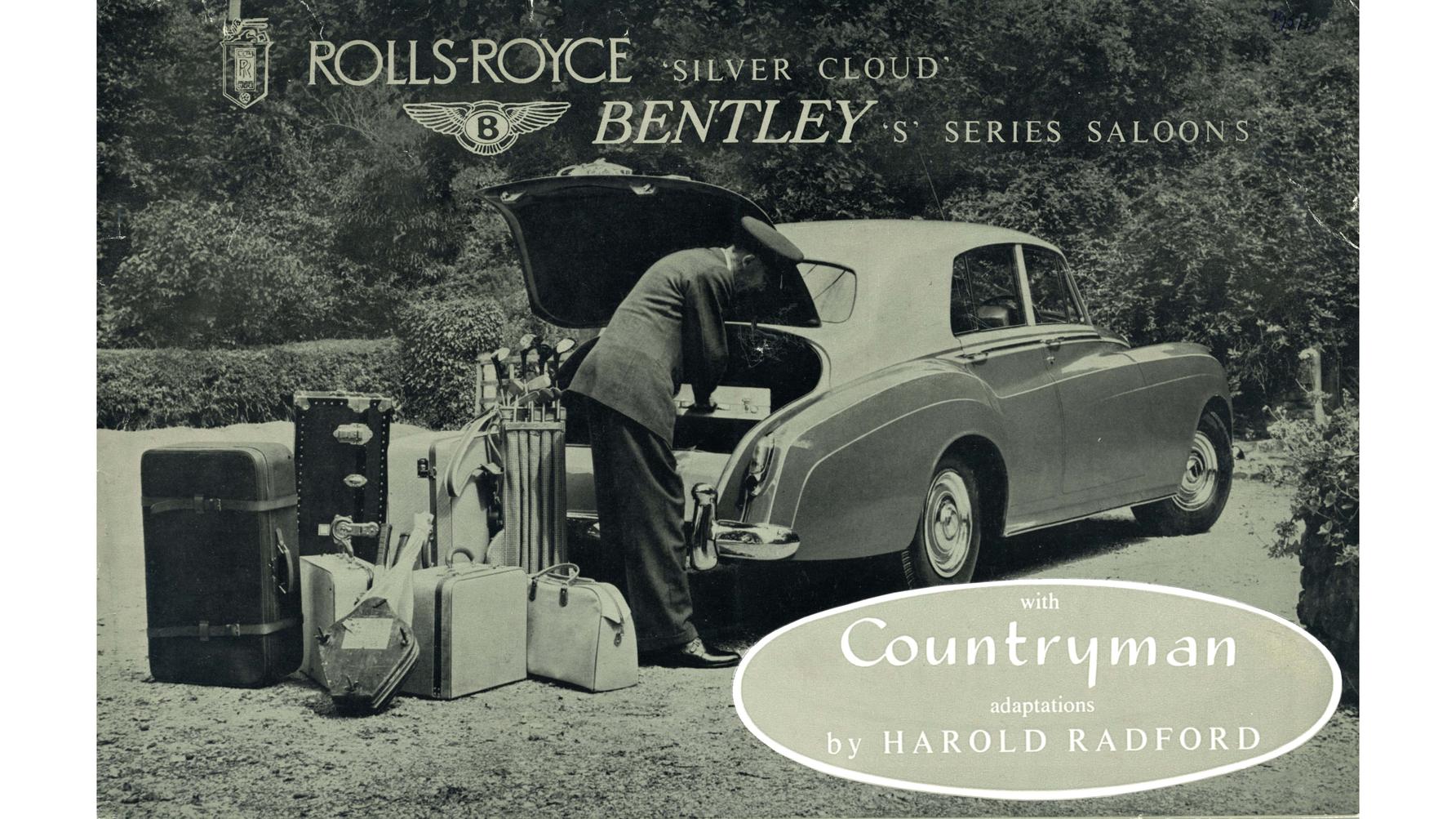 Harold Radford (Coachbuilders) Ltd went from strength to strength as it entered the 1960s and the company was responsible for producing 12 shooting brake versions of the Aston Martin DB5, two concepts of Stirling Moss's Ogle Cortina GT and perhaps most famously – many examples of ridiculously poshed-up Minis.  
Interestingly, though, Radford was also responsible for creating bespoke fibreglass bodywork for the prototype Ford GT40, as well as being the first company to patent the hatchback and reverse-mounted seats. Impressive CV, isn't it?
Radford also managed to gain itself quite the cult following. Every member of The Beatles owned a Radford Mini, as did Peter Sellers, Twiggy and even Enzo Ferrari himself. Quite the customer base. Sellers allegedly spent more on his Radford Mini than he did on his factory Rolls-Royce, but even that wasn't enough to stop the company entering voluntary liquidation in September 1966.
Top Gear
Newsletter
Thank you for subscribing to our newsletter. Look out for your regular round-up of news, reviews and offers in your inbox.
Get all the latest news, reviews and exclusives, direct to your inbox.
"I acquired the brand some time ago and it's been a little baby of mine," says Stubbs. "Ant and I met, and we can't reveal too much right now, but we basically had a collaborative project that we were working on that was in essence what Radford could be.
"That's when we formed a collaboration for us to be Radford. And then Mr Button came along and obviously he brings a lot to the table. Roger has been there since the early days as well. He's the glue that puts us all together and keeps us all sane."
The first of the new Radfords is apparently ready to go, and the whole team is at pains to point out that this is proper luxury coachbuilding, with production numbers in the tens for the first car and in the low 100s for the planned second. 
"We're not just designing a car and asking people what colour they want or whether they want it in a different trim level," says Stubbs. "They can come to us and redesign aspects of the car. They can change the panels, the surfaces. Everything. If somebody came to us with a blank cheque, we could design and build a car from the ground up for them. And that's what a true coachbuilder is."
Radford's new creations definitely won't just be restored classics either. There are deals in place with multiple modern-day OEMs, the powertrains will span internal combustion and electric over the next few years and Anstead says: "If Harold had a 3D printer capable of printing titanium and carbon wheels back in 1948, he would have used them. We're going to do everything that Harold would have done had he been alive today."
Every Radford will be developed on track by Button himself and each will be completely unique. There's even the possibility of going racing, although nothing in that department is set in stone just yet. The company won't be tied to a single manufacturer either. 
So, what do we think, Internet? We'll find out much more from Radford in the coming weeks and months, but has this initial announcement piqued your interest?