Retro
This is a £490k VW Beetle restomod
At half a million quid, the Milivié 1 is about as far from the people's car as a Beetle will ever get...
We're told this car is called the Milivié 1 and that it's essentially a restomod Volkswagen Beetle. So far, so believable right?
Well, the sticking point comes when we get to the price, because Milivié says it'll start at €570,000 (around £490k). We promise we're not kidding, but we can't promise that we're not being had ourselves.
Advertisement - Page continues below
Apparently this is the brainchild of a German chap known as Jonathan Engler, with the accompanying press release describing him as "an active, innovative artistic engineer with the vision to celebrate extinct German automotive icons and discreetly re-engineer them anew to unimaginable standards".
We're also told that he studied motorsports engineering, built his own house, won a German youth karting championship and hosts the largest contemporary festival in his native city's park.
Anyway, the car. Just 22 will apparently be built, with the base being a 1303 Beetle. Over a thousand hours of work are then put into the build, with Milivié saying that the finished product "shares little other than the metal monocoque section of body and the floorboards with the donor" and that "even these components are vastly modified from the original car". Begs the question why, doesn't it?
Advertisement - Page continues below
The engine is an air-cooled 2.28-litre flat-four that's connected to the paddleshift gearbox from a Porsche 911. There's no word at all on power, but we'd expect Porsche's lawyers to be on the phone any time soon given how many cars from Stuttgart Milivié references in the design blurb. 
Get a load of this list of apparent influences and see if you can see any in the dodgy renders above: Porsche 904, Porsche 935, Porsche 956, Porsche 964, Porsche Type 64, Porsche 718 RSK, Porsche 356 Gmünd Coupe and Porsche RS Spyder.
Underneath there are bespoke springs, and entirely new suspension setup (as you'd expect for that price) and race-spec brakes. The wheels are 19-inch aluminium things and inside there are two 12.3-inch screens for the dial display and infotainment. Well, there would be, but all we've got to go on so far is this sketch.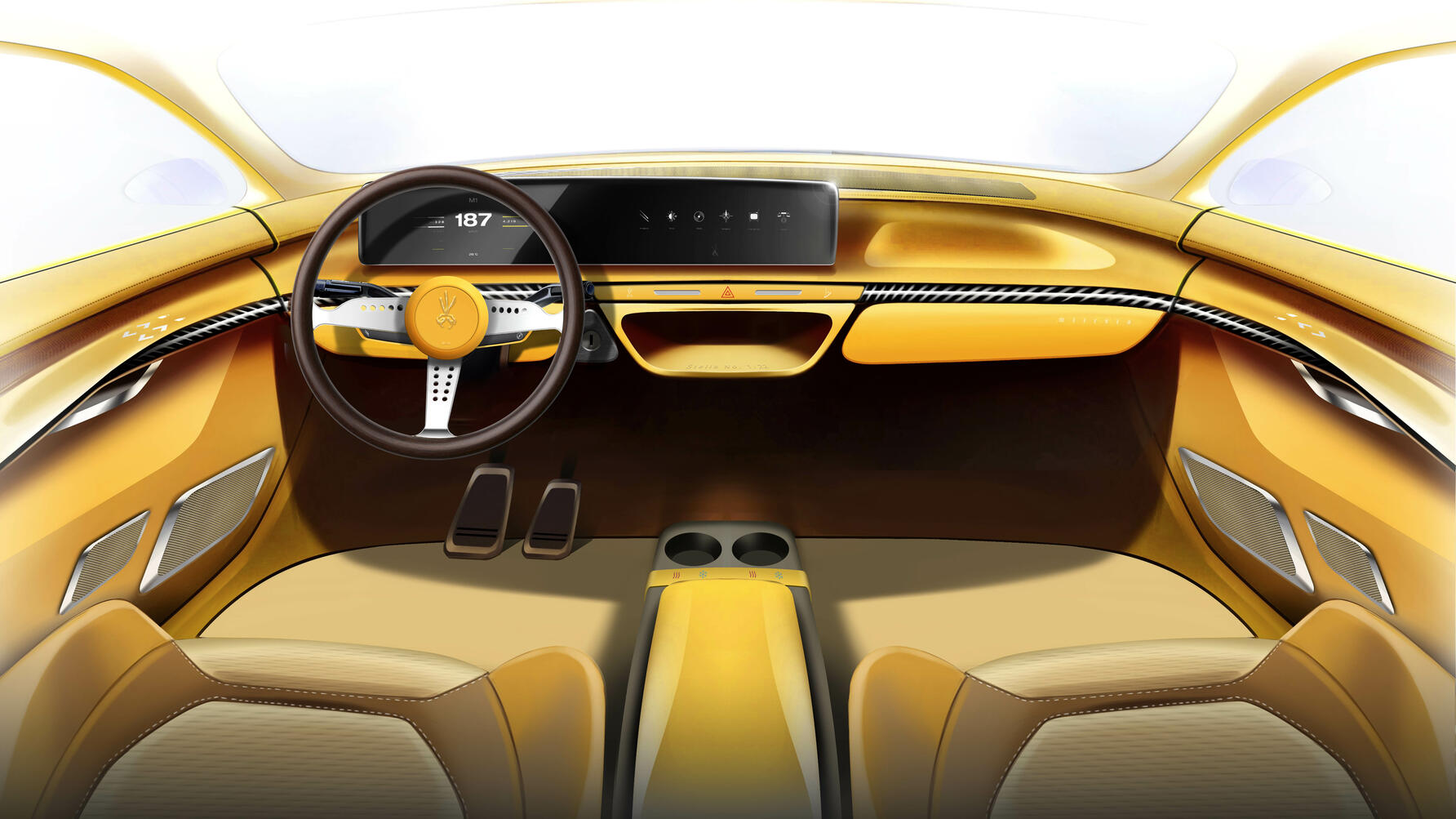 There are virtually no buttons in there, says Milivié, and there will be four individual bucket seats for the driver and passengers. 
Top Gear
Newsletter
Thank you for subscribing to our newsletter. Look out for your regular round-up of news, reviews and offers in your inbox.
Get all the latest news, reviews and exclusives, direct to your inbox.
Rumour has it the first car will be delivered in July 2023, with production scheduled to continue until May 2025. Although if those dates remain intact, we'll eat our own server.
More as we have it…