Speed Week 2023
Speed Week 2023: six ways the Swedish island of Gotland is sustainable
It's not just the Gotlandring that's doing its bit for the environment, the whole island is too...
The reason TG ended up on the Swedish island of Gotland wasn't just to do with the Gotlandring – the island itself has become a bit of a poster child/giant laboratory for Swedish sustainable development.
From an industrial base that centred on limestone quarrying and agriculture and per capita produced emissions five times that of the rest of Sweden in 1990, there's been heavy investment in renewable energy of all types to turn Gotland into a fully sustainable island by 2025. Buses run on 100 per cent renewables (70 per cent biogas and 30 per cent biodiesel), and the bigger towns are all heated by renewables, with the town of Slite also taking advantage of waste heat from the local cement kiln. They even clean their waste water, producing biogas in the process, and the sludge produced is used as fertiliser on local farmland.
Advertisement - Page continues below
The idea is to trial the big concepts for a more robust and sustainable energy system, and an island is a convenient closed loop for experimentation. Plus, Gotland has some enviable natural resources – being both windy and sunny – and it's meant that Gotland has actually reached national climate goals based around the UN's Paris agreement ahead of time. But Gotlanders are remarkably realistic: it's not about being perfect, just about being better. And that's also, handily, the theme of Top Gear's Speed Week in 2023!
1: ELECTREON SMART ROAD
So it's currently only a 1.6km stretch of road from Visby airport to the centre of Gotland's capital city Visby, but the Electreon smart road is a set of transmitter pads buried in the ground below where necessary road repairs regularly happen. A car, bus or truck is equipped with a receiver, and when it drives over the pad, sucks up charge on the move without actually touching anything.
Power is rated at about 30kW, and the very rough estimation can be the equivalent of gaining two miles of range for every mile driven over the transmitters. The receivers themselves are passively air-cooled, slim (the one for a car is the size of a small suitcase) and more than capable of being slotted into the bottom of a chassis. Trucks with taller trailers simply have bigger receivers mounted on hydraulic rams that drop them into the required position when necessary, and it's all automatic. Roadside comms and management units communicate with the car/truck/bus and invoice accordingly, and there could be levels of subscription.
And obviously if the system is placed in car parks, there are no cables, faff or thought – you just park up and the car will charge.
Advertisement - Page continues below
2: SOLAR POWER
Visby is one of the sunniest cities in the Nordic countries, and that also makes it ideal for solar power generation. With several projects approved for construction in the next few years (including one at the Gotlandring itself) and an appetite for micro-generation on domestic household roofs, solar looks set to become a viable, powerful and key addition to Gotland's sustainability aims.
3: VISBY AIRPORT
Swedavia, the company that runs Visby airport – actually achieved zero CO2 emissions from airport-run operations in 2020. So that's all the bits 'n' bobs controlled by the airport, rather than the jets flying in. Still, all the airport traffic is either electric, biofuel or biogas and even the backup generators run on HVO (veg oil).
The buildings and associated power hungry operations are run from renewable electricity, and there are plans for electric commercial flights as soon as next year – there are even electric aeroplane chargers already installed on the runway aprons, and yes, they're very much like a normal car charger...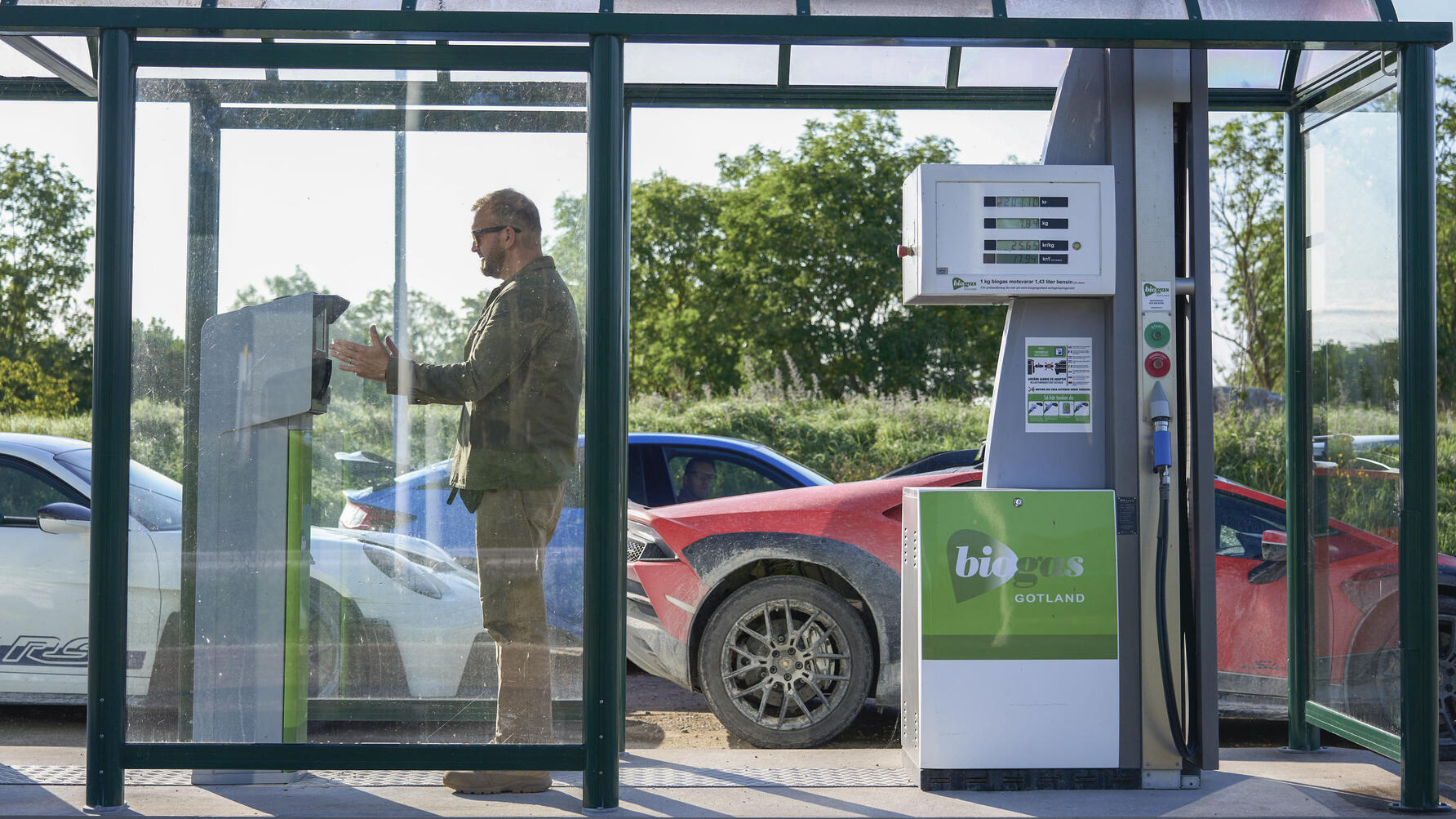 4: BIOFUEL
Want more green initiative? Gotland produces its own biogas for local supply in the town of Bro, turning agricultural and other waste into fuel. That's fuel that can be used to heat homes or fuel cars, and there are several car biofuelling stations already on the island.
Top Gear
Newsletter
Thank you for subscribing to our newsletter. Look out for your regular round-up of news, reviews and offers in your inbox.
Get all the latest news, reviews and exclusives, direct to your inbox.
Local production means tiny CO2 debt in terms of transport, and the use of waste materials means there's a more circular system in place. Plus, deals with local transportation authorities (like buses) and big companies like local dairy company Arla secure the sale side. And farmers get to recycle their waste into something useful.
5: FERRY
With Gotland being an island, the local ferry is obviously something that's incredibly necessary when it comes to supply and tourism, consisting of four high-speed ferries that make the trip from Sweden in about three hours. And Destination Gotland – that runs the ships – aims to offer fossil-free crossings by 2045, with a 70 per cent reduction by 2030. The next phase is to look at next-gen vessels that will combine electric power in port and possibly hydrogen power outside for totally climate-neutral services.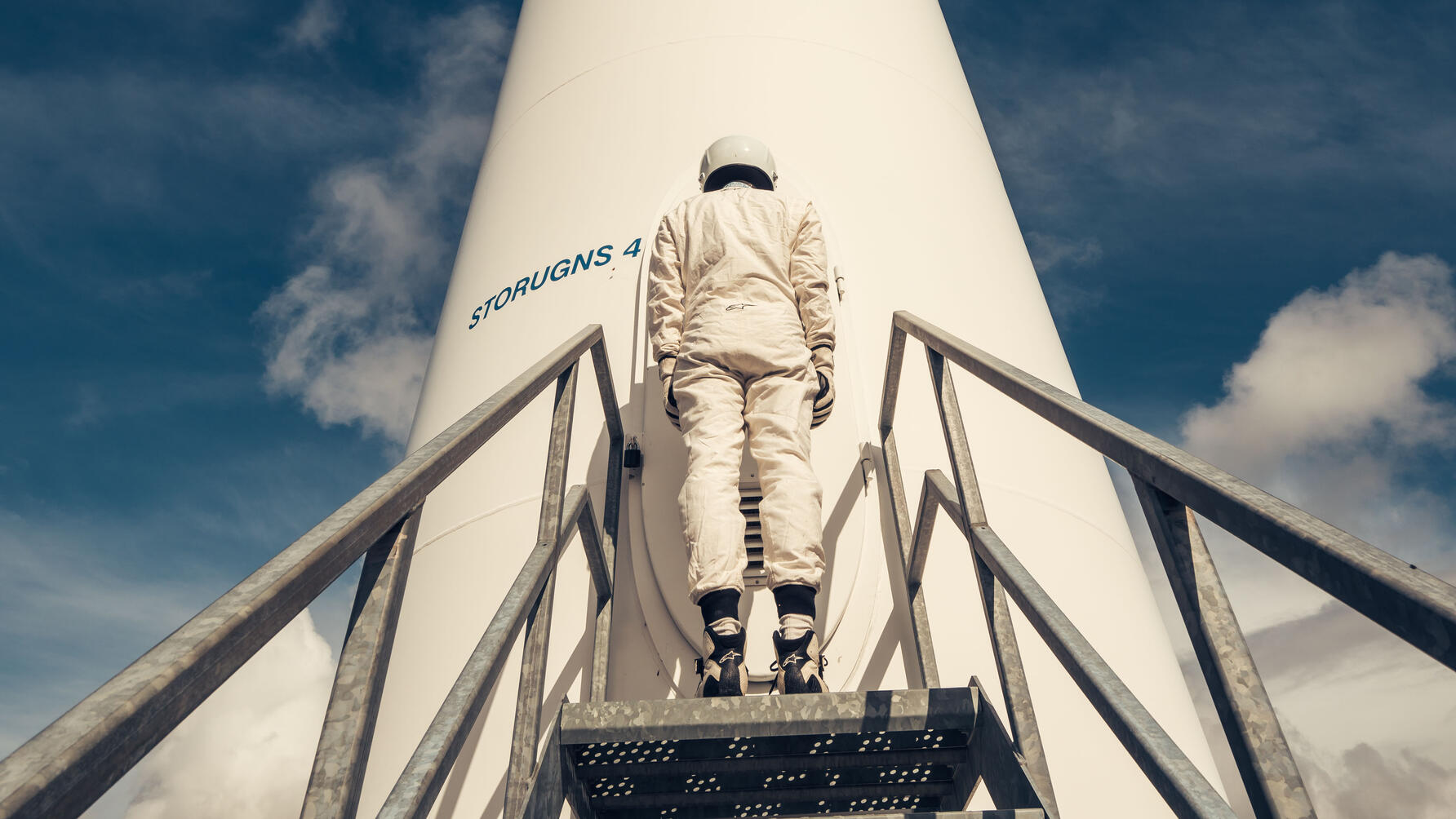 6: WIND POWER
Wind power plays a big part in Gotland's sustainability targets, and it helps that being strung out 60 miles from the coast of mainland Sweden, there's plenty of wind to play with. But Gotland has long played the wind power game; large scale wind power was first trialled on Gotland at Nasudden back in the Seventies, and now smart grids and localised storage projects are turning an endless resource into sustainable, reliable power for most of the local community.
Locals can own shares in wind power cooperatives, and there are plans for more turbines both on and offshore. But one of the biggest aims for the project is to maintain enthusiasm from the locals: turbines do feature quite heavily on the landscape.