SUVs
Should this Ford Evos replace the Mondeo?
China's new Ford SUV looks like it could slot neatly into the Mondeo's shoes
To little surprise (and perhaps even less fanfare), Ford recently called time on the Mondeo, the surge of SUV demand simply too strong for the one staple saloon car. But perhaps this is a glimpse at the kind of car we can expect to replace it.
This is the Ford Evos, and while it's been revealed at the Shanghai motor show – ostensibly for the Chinese market – it'd be a shock if its large, crossover-y shape didn't make it to other markets. Especially if Ford can pop a load of batteries in and offer PHEV or EV versions. And its name matches that of a 2011 concept that appeared to resemble a future Mondeo SUV-coupe (pictured below).
Advertisement - Page continues below
Ford hasn't yet announced what'll actually power this production Evos, instead focusing on design. It's described as the first car 'reflecting the company's "Progressive Energy in Strength" design philosophy that aligns with Chinese aesthetics,' but its shape – a slightly softer take on the Mustang Mach-E's look and proportions – would surely fit in amongst the GLC Coupes and Q5 Sportbacks of the European SUV market.
So, no news of engines, but plenty news of technology. The digital display is 1.1m wide – spanning almost the entire dashboard – the highlight being its 27in 4K touchscreen. The whole setup is designed to allow the driver and front passenger to use different functions, while it can accept over-the-air updates and incorporates AI tech from Baidu.
There's Level 2 autonomy, too. Ford China president Anning Chen describes it as "a pioneering vehicle demonstrating next-generation intelligent features that herald the future development direction of Ford vehicles in China". Is it one you'd like to see adapted for European or American roads?
Advertisement - Page continues below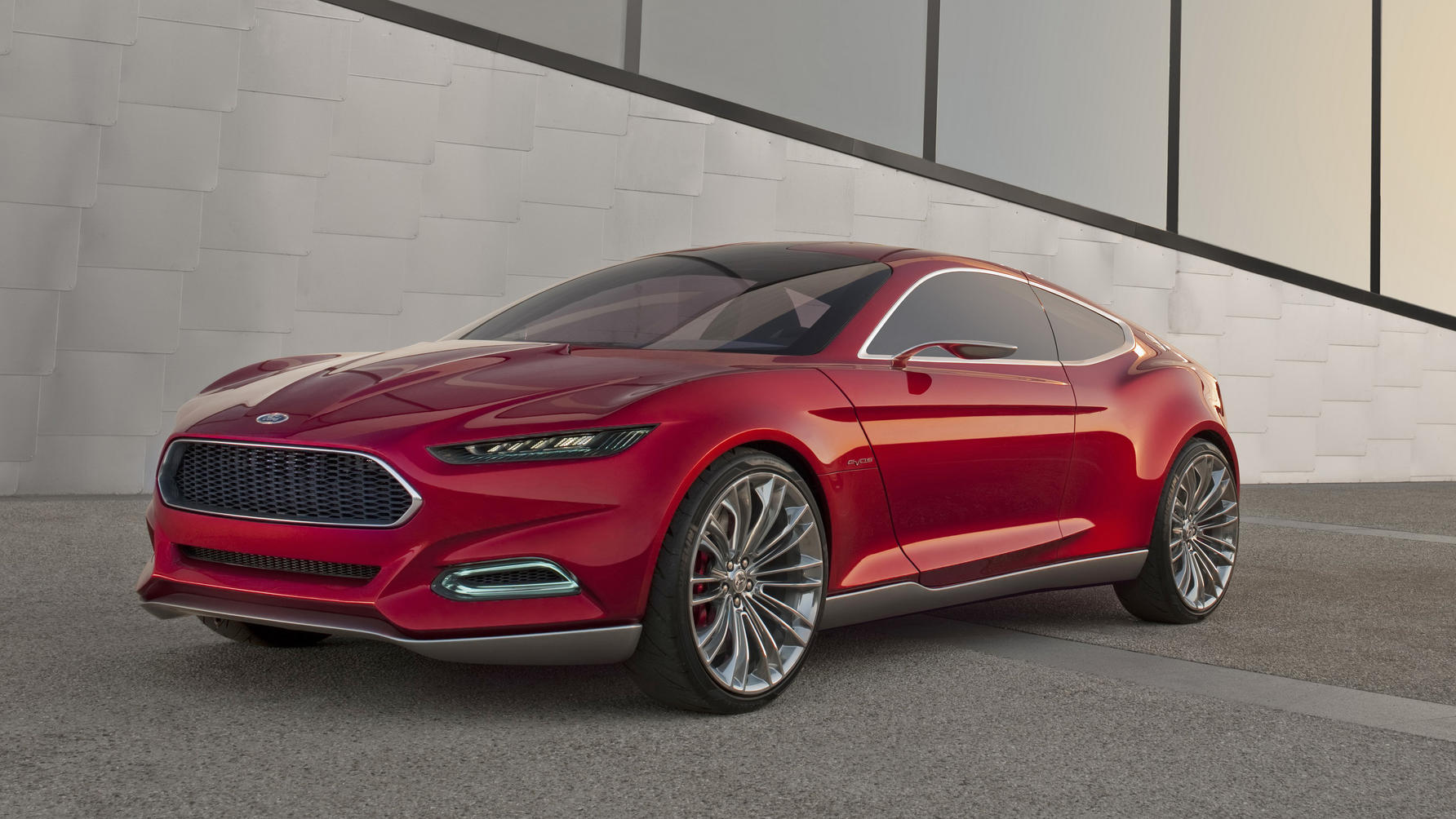 Top Gear
Newsletter
Thank you for subscribing to our newsletter. Look out for your regular round-up of news, reviews and offers in your inbox.
Get all the latest news, reviews and exclusives, direct to your inbox.