Electric
Porsche's GT boss hints electrified Cayman is coming
The GT4 RS is a big 'party' before Boxster and Cayman maybe, possibly gets electrificationings
Top Gear can say with medium confidence that the worlds of Robbie Williams and track-honed Porsches have literally never prefaced a discussion about electric cars. And yet here we are.
In the words of Porsche's big GT boss Andreas Preuninger – the brains behind The Really Good Porsches You Want – the new 718 GT4 RS is like Signor Williams' Let Me Entertain You.
Advertisement - Page continues below
"It's high time to have a big party on the platform of the 718 with an atmospheric, normally aspirated engine with 9,000rpm," Preuninger told TG. "This car is a live concert on four wheels. It's such an entertainer."
Ah, gotcha. So why the party? Because, he says, "the future of the mid-engine platform might have a lot to do with electricity", and therefore the 718 in its current form needs a proper blowout.
Advertisement - Page continues below
When TG asked Porsche at the time if the Mission R was a Cayman in disguise, Porsche said we'd likely see "elements of this in future production cars", later conceding that they'd "find a way to realise a car such as this".
Of course, the job of the Mission R is to preface Porsche's own customer electric race series from 2025 – at which point the company expects a new generation of batteries that'll give better range or offer less weight. Something the next-generation Cayman could benefit from. And testing out road concepts in racing cars has been an industry standard since the dawn of time.
So, are you entertained?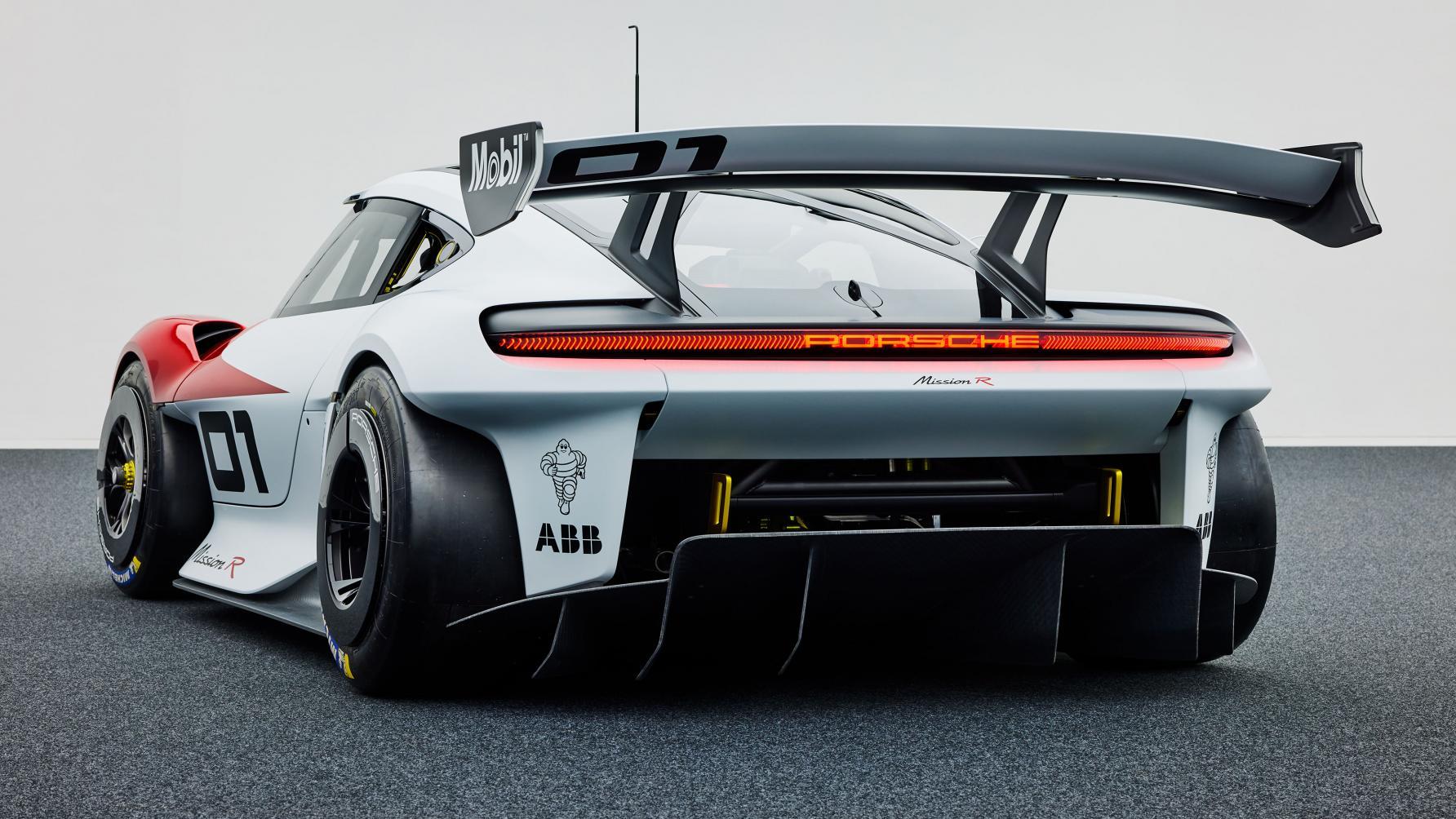 Top Gear
Newsletter
Thank you for subscribing to our newsletter. Look out for your regular round-up of news, reviews and offers in your inbox.
Get all the latest news, reviews and exclusives, direct to your inbox.